The Battlefield train roars on, DICE and EA could release two duds back-to-back (which they did) and like the way spring turns to summer, you know that each year is going to bring another title.
Now I am not hating on anyone who enjoyed the last two Battlefield titles, they weren't bad games, they just weren't particularly good, especially when looked at in comparison to early feats and so if you were excited by today's blog that hinted at some features in the next instalment of the PC and console versions, as well as revealed a previously unannounced mobile game that is perfectly fair to do so.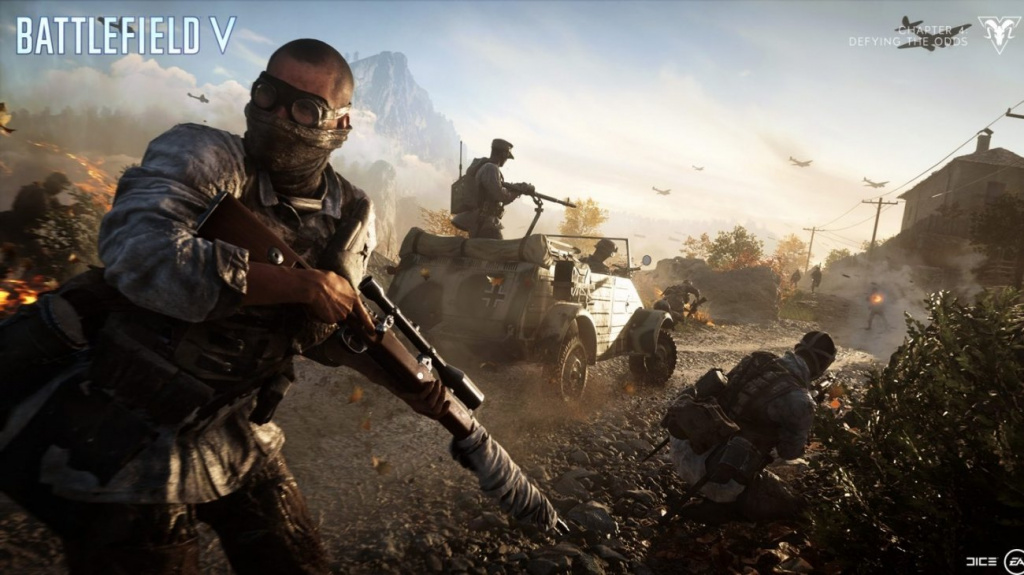 Battlefield 5 and its return to WW2 should have been a hit but gamers were left disappointed. (Picture: EA)
Diehards will, of course, care only for the main release but the mobile one really piques the interest. Just how will the developers take that combined arms Battlefield format and bring it to mobile devices? It's an intriguing prospect and one which, if they pull off, would make for an awesome mobile experience.
Here is what we know.
What is Battlefield Mobile's release date?
A little while away yet is the answer. Dice announced that the game, developed by Industrial Toys who previously made the Midnight Star mobile games before being snapped up by EA, will come out sometime in 2022. 
So all very vague at the moment and it may well be that we see an extended beta period, common on very mobile titles, before a full launch. Giving those that want the opportunity to play this as soon as possible.
What can we expect?
"All-out warfare" according to the blog post, and also a "completely different", standalone game. Which is music to the ears frankly, and the bare minimum for a mobile game in 2022. We don't want a stripped-down, mobile port devoid of any and with some succubus-like monetisation strapped on to it.
After that, though details are sparse, so we will let Dice do the talking:
"t's being built from the ground up by iToys to make Battlefield-on-the-go a reality and you can expect a fully-fledged, skill-based experience. This mobile game is now entering a testing period ahead of launching next year, so expect more details to come."
We can also add though that the two Midnight Star games, first-person-shooters, pioneered the genre on mobile and so in some respects, we are in safe hands.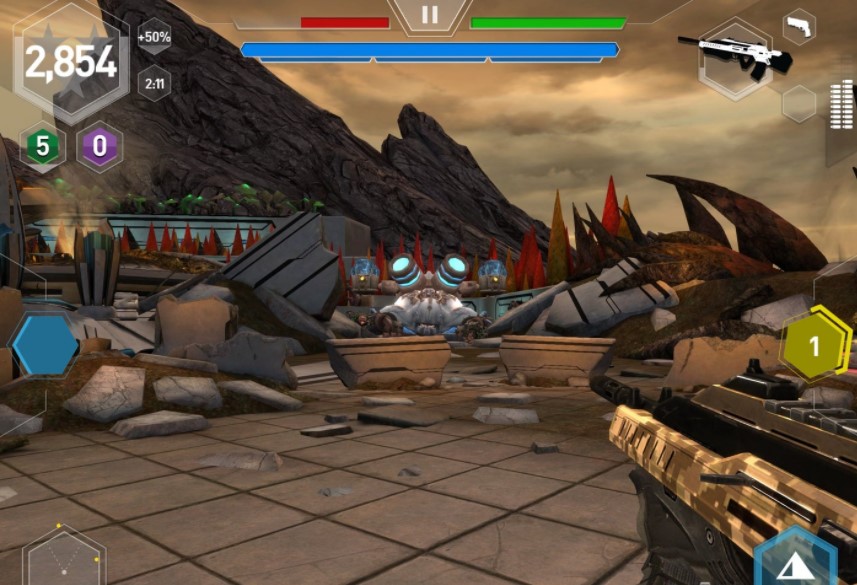 Midnight Star was one of the first successful FPS games on mobile. (Picture: iToys)
What devices will it be on?
Battlefield Mobile will be available on Android and iOS devices with both smartphones and tablets. 
There is no word yet on controller support.
We will update this page with more information as we get it.