The AS VAL has a reputation for being both silent and deadly. It's seemingly built for stealth with its included silencer and packs tremendous firing power, albeit with a small mag size. Notably, the AS VAL has dropped to our
C-tier list of Assault Rifles
(ARs) in Season 4 of Call of Duty: Warzone, but is still a powerful weapon with its low time to kill (TTK). Given this, the AS VAL may easily be considered to be the fastest killing weapon in the game. 
We've therefore picked out attachments that maximize the weapon's damage output by optimizing recoil control. Here's our ultimate AS VAL loadout in Warzone: Season 4.
Best AS VAL loadout for Season 4
The AS VAL is a highly configurable weapon, so it's easy to adapt and change the loadout depending on your playstyle. Since the weapon has a short effective range and small mag size, you'll want to compensate with attachments. Fortunately, the AS VAL also includes a silencer and thus frees up a slot.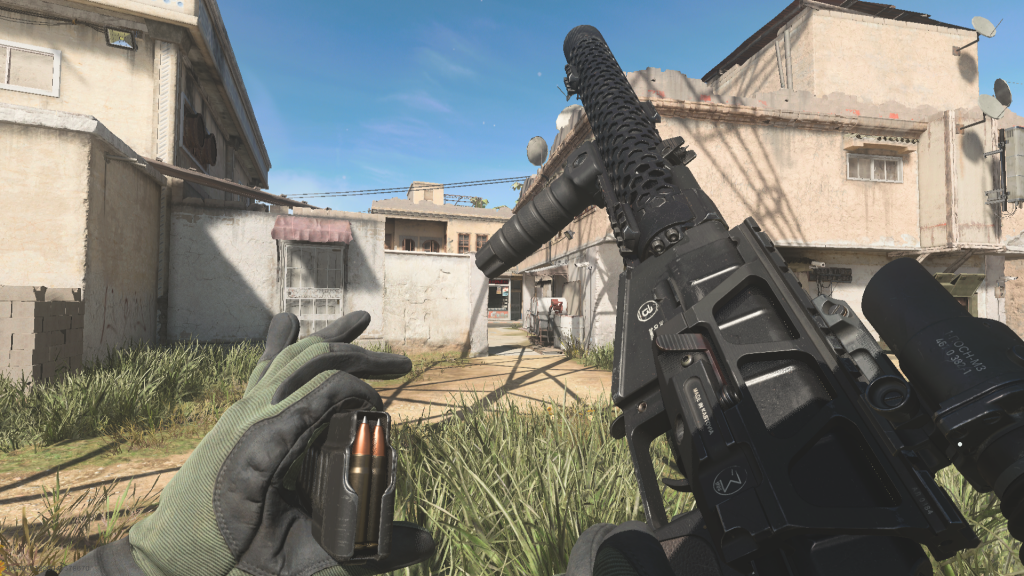 (Picture: Activision)
Laser: 5mW
Ammunition: 30 Rnd Mag
Stock: FSS Intl. Gen 4 GRU
Underbarrel: Merc Foregrip
Perk: Sleight of Hand
As previously mentioned, the AS VAL has a small magazine and permits a maximum of 30 Round Mags. It's therefore important that you make the most of your limited shots, by balancing with superior recoil control for the best firing accuracy. 
The 5mW Laser can also assist here, by improving hip fire speed and sprint out time, although it will expose you when you're not aiming down sight or sprinting.
The Merc Foregrip Underbarrel will provide that much-needed recoil control and hip-fire accuracy for close-quarter combat. You need not worry about the lost ADS and aim walking movement speed, as this is compensated by the FSS Intl. Gen 4 GRU Stock.
Naturally, picking up the Sleight of Hand Perk for that 50% faster reload time is an absolute must for obvious reasons.
And that's our ultimate loadout for the AS VAL in Warzone: Season 4. Admittedly, there are a lot more combinations that you could try, including loadouts for long-range combat or speed. The best thing you can do is test out what works best for you.
Let us know which adjustments you prefer by tweeting us at @newsginx or @ginxtv. 
Don't forget to check out our dedicated Warzone section, filled with gun guides, tier lists, news, and much more for Season 4.