Update: Warzone Season 4 Reloaded has been released and with it, a raft of weapon balance changes have been implemented. The tier list below now reflects this.
Original:
A new season in Call of Duty: Warzone means a lot of things; new weapons, new POIs, a new battle pass to work through, new game modes to explore and master, and new events to work through.
It also marks a point when the developers look at the game's various weapons and attachments and tweak their attributes and Season 4 is no different with sweeping changes to many of the game's most used weapons and attachments. It's going to cause chaos.
These changes mean that your previously trusted loadout is likely no longer performing at its best and with it being a new season, the best thing to do at the outset is learning what weapons are the most powerful in their class.
To help you with that, we've broken down each gun into its weapon class and ranked every single one of them in a tier list. This is the assault rifle tier list, which is extra interesting this season as it includes one of the game's newest weapons - the C58.
Let's get into it.
Warzone Season 4 Reloaded Assault Rifle tier list
Assault rifles are all-purpose guns and the most-used class in the game and depending on the attachments and loadout used they can be designed for a multitude of uses.
Description of the tiers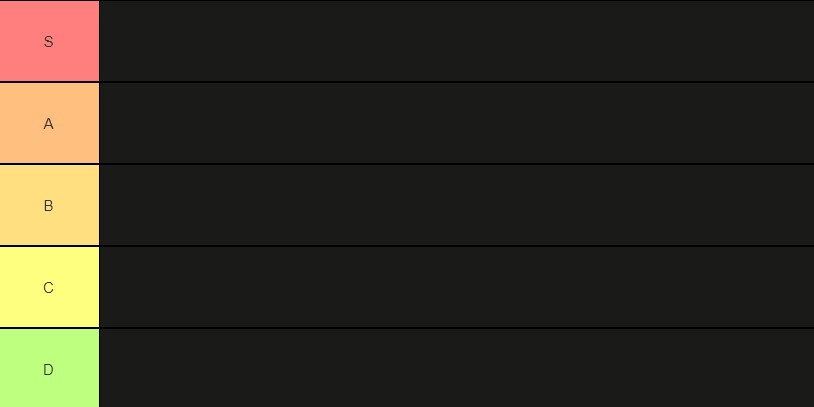 (Picture: Tiermaker)
S-Tier: The best of the best. Even with mediocre attachments, this gun's better than half of the others in its category.
A-Tier: Solid choices that can net you good results with the appropriate attachments. 
B-Tier: Middle of the pack. Solid choices for certain situations but can't directly compete with any top-tier gun.
C-Tier: Very specific uses, mainly to compliment a loadout. This shouldn't be your primary weapon but can save you from sticky situations
D-Tier: Trash, possibly competing for the worst guns in the game. Avoid at all costs.
AR tier list
There are 21 assault rifles in Warzone Season 4, here they are ranked from best to worst.
S-Tier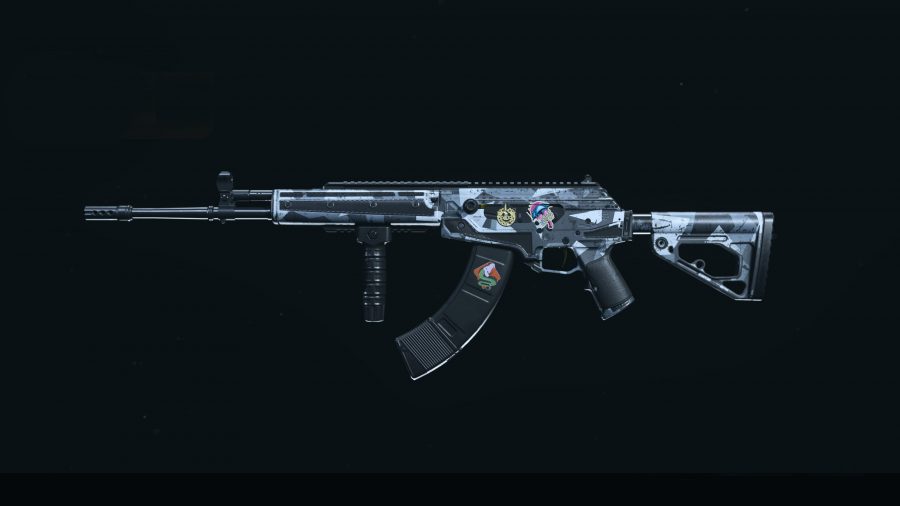 The CR-56 AMAX is the most popular assault rifle in all of Verdansk. (Picture: Activision Blizzard)
The CR-56 AMAX is the undisputed king of Verdansk following some rather huge nerfs to the XM4.
We can't quite bring ourselves to bring the XM4 out of the S-Tier, for now.
A-Tier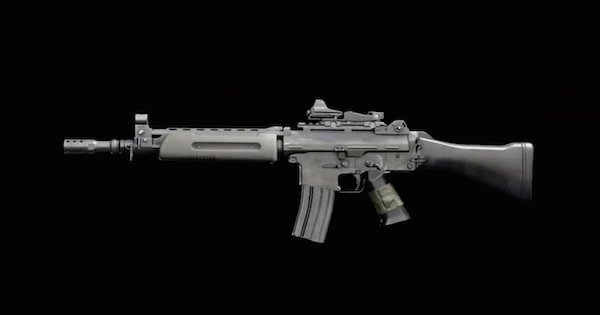 The Krig 6 has established itself as a top-quality assault rifle. (Picture: Activision Blizzard)
The most drastic changes from Season 4 to  Season 4 Reloaded are in the A and B-Tier rifles with a number moving up and done.
The guns listed above can dominate the lobby, especially with the right loadout, with the Grau 5.56 and Krig 6 the most powerful of the lot.
FFAR 1 has proven to be a powerful choice in Warzone Season 4 Reloaded, and that's why we are pushing the weapon a tier above, to A-Tier.
B-Tier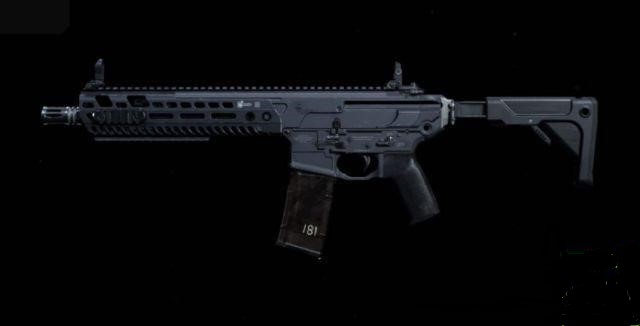 Get the right attachments for the M13 and you can still come out on top. (Picture: Activision Blizzard)
The B-Tier assault rifles, new entries include the Groza and QBZ-83 which is the most heavily buffed weapon and is now one of the most destructive assault rifles, excelling in short to mid-range.
With the most recent Warzone update, Raven has increased recoil to both the C58 and FARA 83, making them a bit harder to control, and thus we are moving them to our B-Tier.
C-Tier

The AN-94 isn't the most reliable primary weapon. (Picture: Activision Blizzard)
A new entry in the C-Tier is the FN-Scar 17 aka the Assault Rifle Golf, the subject of two buffs with neck and upper torse damage modifiers being increased making it a much deadlier offering.
D-Tier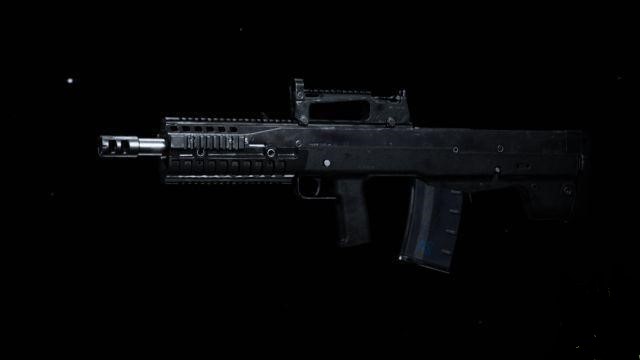 The Oden lacks firepower, has poor recoil, and is cumbersome - avoid. (Picture: Activision Blizzard)
Truly the worst of the worst. We can't be any clearer don't try and play your typical assault rifle play style if you only find yourself with these weapons. Opt for an SMG, sniper rifle, or LMG and try and tackle Versdansk differently if you have to. 
The only redeemable weapon here is the Oden and that is saying something.
Disagree with our list? We don't care. Why not check out our SMG, Shotgun, LMG, and Sniper Rifle tier list to be more disappointed.
---
For more Call of Duty news, be sure to check out our dedicated section or some of our MW2 Guides & Tutorials below:
Modern Warfare 2 Guides - Jack Links Skin | Unlock All Operators | Check Server Status | Get Twitch Drops | Post-Credit Scene Explained | Unlock Gold Camo | Get Burger Town Operator | MGB Nuke | Unlock Every Weapon | All Killstreaks| Safe Code Locations|Check KD Ratio|XP Farm Trick|Chopper Gun Glitch|Weapon Tuning|Change Name Color|Hardcore Tier 1 Mode| Turn Off Crossplay|Steam Deck| Raid: Atomgrad | How To Play "Support A Team" | Unlock Orion Camo | Aim Assist Settings | 
Modern Warfare 2 Fixes & Issues-Best NVIDIA GeForce Drivers | Dev Error 6036 | MW2 Missing Items | Unlimited Tactical Sprint Bug | Stuck On Installing Bug | Display Name Not Allowed Bug|Gold Camo Not Unlocking|Voice Chat Not Working| Display FPS Counter | 
Best Modern Warfare 2 Loadouts -  Best Weapon Tier List |  M4 Loadout|  PDSW 528 Loadout|TAQ-V Loadout|M4 Loadout|Fennec 45| No Recoil M4 Loadout | SA-B 50 Loadout | Kastov-74U Loadout |