Last year, game streaming platforms really came of age, the technology had long been there, but with more players coming in, the ubiquitous and reliability of super-fast fibre broadband, and the sort of infrastructure and developer support to truly make it worthwhile for the consumer, meant using a game streaming service such as Google Stadia or Nvidia's Geforce Now was a viable option to make triple AAA games (and many more besides).
Now in 2021, where there was once just one or two poorly supported platforms, there are now many different options, with every internet-first megacorporation seemingly having their own service with Amazon's Luna and Microsoft's Cloudx (Xbox Game Pass Ultimate) recently entering the fray.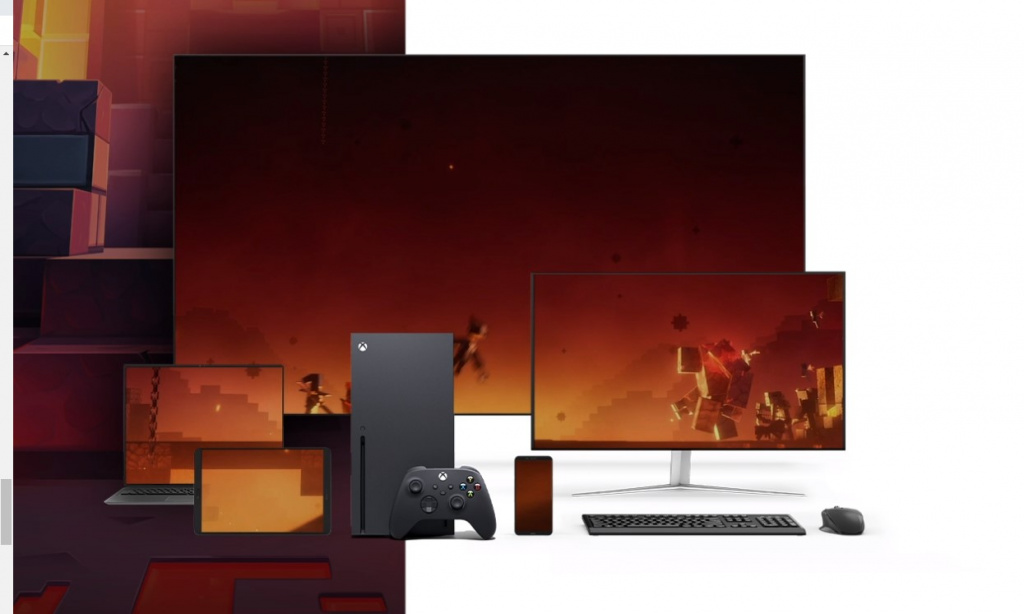 (Picture: Microsoft)
Deciding what one to pick isn't easy, especially as all of the services barring some very limited free trials involve you signing up for anywhere between 1 and 6 months.
Streaming games doesn't come cheap and also need to consider bandwidth costs/caps and what hardware each service can not only be played on but work as well as possible.
Hopefully, this guide will give you an idea of which to pick.
The best game streaming platforms 2021
So what gaming streaming service is the best in 2021? We take a look at each of the major players and review their game selection, platform compatibility, controller support and much more to work out which one(s) are worth using.
Amazon Luna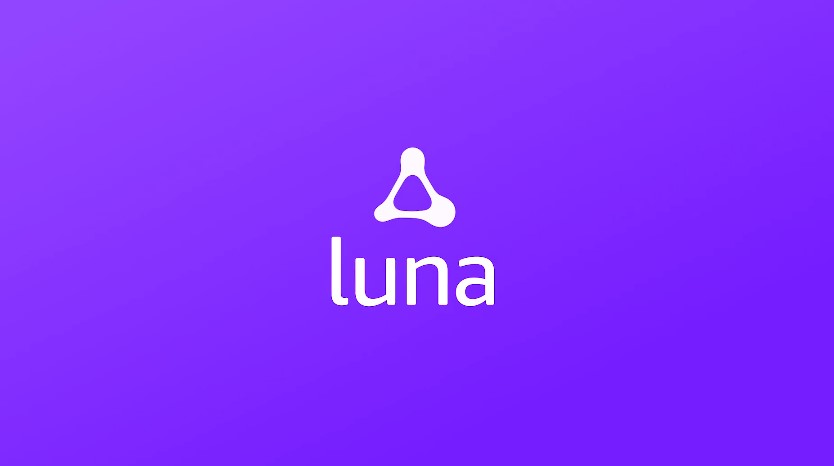 (Picture: Amazon)
Pros:
Proprietary controller promises to reduce input lag
Amazon's servers are best-in-class.
Cons:
Only in beta and thus unavailable outside a small test group in North America
Future plans i.e game releases not yet clear.
Supported devices: Windows PC, macOS, Fire TV, Safari, Android
Cost: US$5.99 (during beta)
Currently only available in the US (and even then it is early access), Amazon's Luna game streaming platform is just the latest foray into gaming for the internet's supermarket.
The real potential for this service appears to be its ability to create strategic partnerships with game developers. Ubisoft is integrated into the service and their games are available to you, for a price.
The standard Luna service is $5.99 during early access which allows you to stream two devices, at 1080p/60fps (with 4k coming soon), with unlimited hours of play.
It should be noted Ubisoft+ (the name given for Ubisoft's service) is a separate subscription with its own features and restrictions. At $14.99 it allows only streaming to one device at a team but also allows you to locally download the PC version of games through the Ubisoft Connect App.
You can subscribe to one, or both services, however, the latter confers no discount. How this works when the service is out of beta has yet to be seen but like Amazon's ubiquitous Amazon Web Services (AWS) you could imagine a world where game publishers look to Amazon as a one-stop-shop for getting their games to a regular stream of monthly subscribers.
Amazon Luna service, like Microsoft in partnership with Facebook Gaming, envisions a future where you are watching a streamer on Twitch playing a game and you are able to seamlessly begin playing the game yourself.
Their proprietary controller may look like an Xbox knock-off but under the hood, this Alexa-powered device promises to change the game when it comes to game streaming services.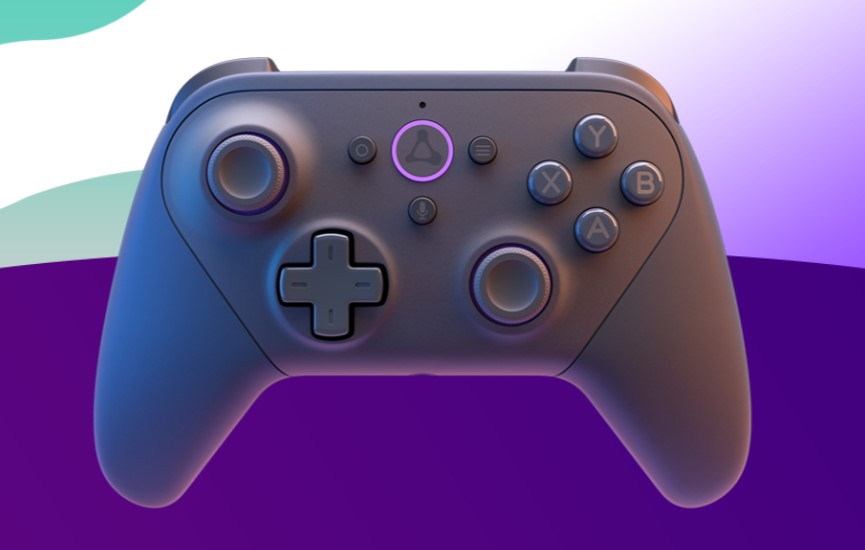 (Picture: Amazon)
They can do this because the controller, when used with Luna, connects to the Amazon Cloud Servers through your wifi reducing the roundtrip latency by 17 to 30ms vs. connecting via Bluetooth locally to your chosen device. Google Stadia also implements this technology and its a clear mark-up.
Amazon Luna is expected to be released in more regions throughout the year.
Google Stadia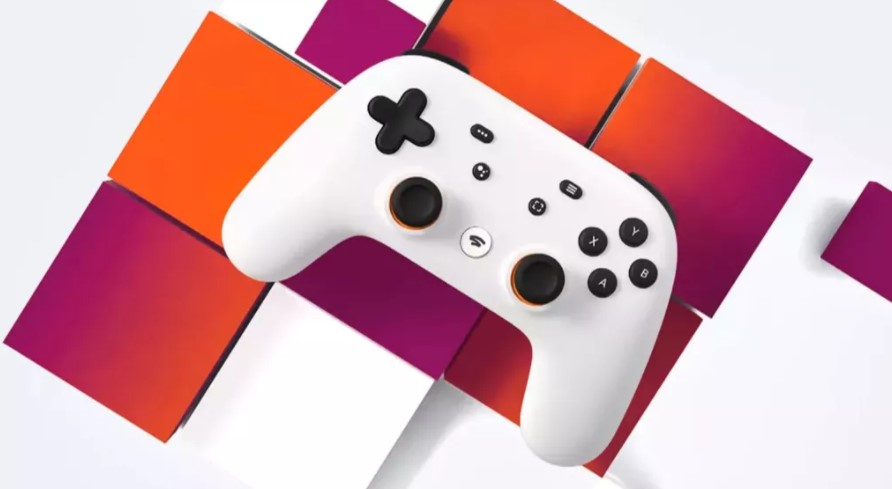 (Picture: Google)
Pros: 
Unique features made possible by Google's other services.
High-quality streaming and very responsive play.
Good selection of games
Works on many devices
Cons:
Third-party controller support is patchy.
The library doesn't have something for everyone and certainly not your favourite games.
Supported devices: Windows PC, Chromecast Ultra, supported Android devices, and iPhone and iPad through Safari web app.
Cost: US$9.99, Controller US$69
Google Stadia launched late 2019, but really last year was when it finally gained a place in the mind of gamers, for better or for worse.
While poor though out social media posts from staff sullied the service's name and the announcement that Google was closing their in-house game development teams could easily paint the picture that the service has failed before it's even really got started, this would be to ignore the services many successes. 
Their launch of CD Projekt RED's troubled Cyberpunk 2077 is one such success, ostensibly the PC version, the most bug-free one in existence, the ability to play this game over a game streaming service at better framerates and with fewer bugs than, at least, the previous generation consoles was a major PR victory.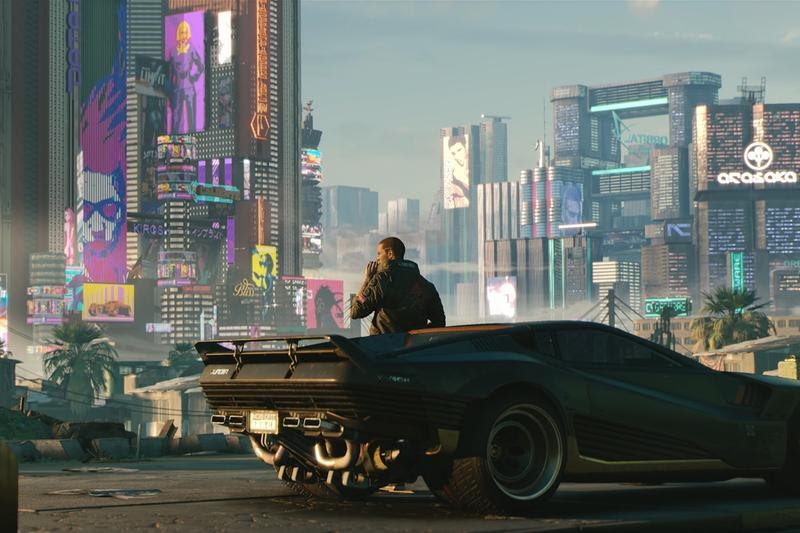 Cyberpunk 2077's launch on Google Stadia was a huge success. (Picture: CD Projekt RED)
Where Google excels compared to other services is its usability. The Pro tier service allows you to stream at 4k with 5.1 surround sound while offering a growing selection of free games including F1 2021, Destiny 2, and Hitman Season 1.
Google Stadia excels when it comes to the sheer number of supported devices and some of its more experimental features.
They include:
Crowd Choice which allows streamers to hold in-game polls with their viewers if streaming on YouTube,
Crowd Play which allows viewers to join the multiplayer game of the streamer they are watching.
And State Share which allows players to share a state-save allowing the recipient to begin playing the game at that exact moment in time.
Microsoft Xbox Cloud Gaming / Xbox Game Pass Ultimate

(Picture: Microsoft)
Pros:
Massive library of games and the potential for many more.
Great performance on Android devices.
Third-party controller support and mappable buttons.
Play Xbox exclusives on the day of release.
EA Play and Xbox Gold included
Cons:
Lack of device support.
Lack of controller support.
Supported devices: Android, Android TV, Chrome, iOS (Safari) Windows PC, macOS
Cost: 
This game streaming service has got slightly lost in name changes and with its bundling with the Xbox Game Pass, but the scope of the project means that by, at least the end of 2021, Microsoft's Xbox Cloud Gaming service will rival the very best of them.
Currently, only available on Android devices, with Windows 10 and iOS support expected later in the year, gamers can choose from over 150 games. Gaining access to this library of game's is through a subscription with the service being bundled with the Xbox Game Pass Ultimate (you can currently get the first three months for £1 before it reverts to its £10.99 monthly price).
The Xbox Game Pass Ultimate also includes Xbox Gold and EA Play with the publisher's titles expected to be added to Cloud Service in the coming months.
Gaming on a smartphone or tablet can be done using a controller, with any number of proprietary Xbox controllers working when connected via Bluetooth. If you don't have or want a controller you can use an on-screen controller but support for this is patchy but continually improving. It's the most obvious drawback considering the lack of PC and Mac support.
It should be noted that, contrary to rival services, Microsoft provide a series of officially supported third-party controllers including the Razor Kishi and MOGA XP5-X Plus as well as giving gamers the ability to map buttons.

(Picture: Microsoft)
The hardware underpinning the service is some of the most advanced and functional of all the services. Currently hosted on Xbox One S consoles (in an array of eight), it is expected to be shifted to Xbox One X models in the near future.
This service is most definitely a one-for-the-future and if you are well within Xbox's ecosystem it will undoubtedly be the choice for you especially as device support grows.
Nvidia Geforce Now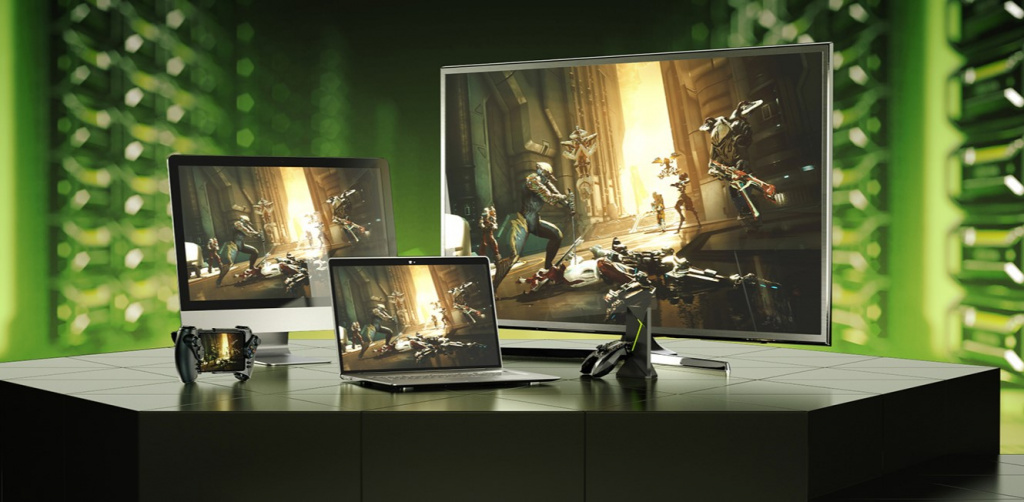 (Picture: Nvidia)
Pros: 
Play any game you have on Steam.
Supports a huge number of devices.

Cons:
"Free" service is a trial at best
Supported devices: Android, Android TV, Chrome, iOS (Safari) Windows PC, macOS
Cost: Free (limited features) or 6-month Founders membership US$24.95.
Nvidia's offering is one of the longest-running game streaming platforms and if you are a PC gamer it is truly the best service for taking your games on the move.
The key to this is the ability to stream any game that you currently own on Steam that obviously puts it in a category of its own with it comes to the catalogue of games on offer for you. This advantage is one proffered by the fact that Nvidia, on the surface at least, has no mortal enemies in the game streaming space. Microsoft directly competes with Sony, who both have issues getting their services on Apple's iOS app store with Amazon and Google having their own mega-corporation level battles that are played out with these very services.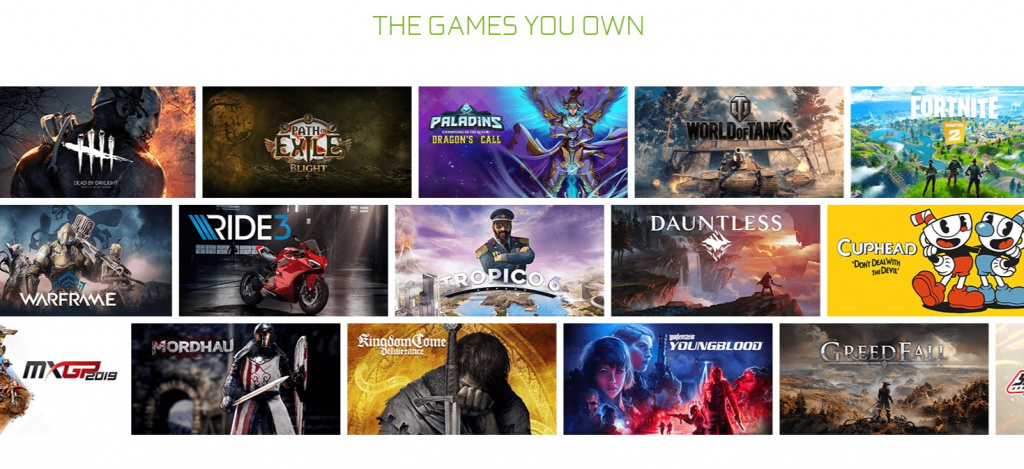 (Picture: Nvidia)
Nvidia on the other hand is "just" that graphics card manufacturer a status that informs and, in some regards, restricts their offering. There will be no bundle "join our eco-system" offers that give you a vast back catalogue of games for a small subscription but what you will get is a service that is looking to deliver you your games on whatever device you want.
Nvidia run's a two-tier service the "free" one that allows you to stream just an hour a day and forces you into queues and a "limited" number of 6-month subscriptions with the website even detailing that they have "run out" of 1-month rolling subs. Now, this is likely true in one sense, server capacity and bandwidth is the key to profitability and usability for the end consumer of these services. The six-month Founders Membership also supports RTX.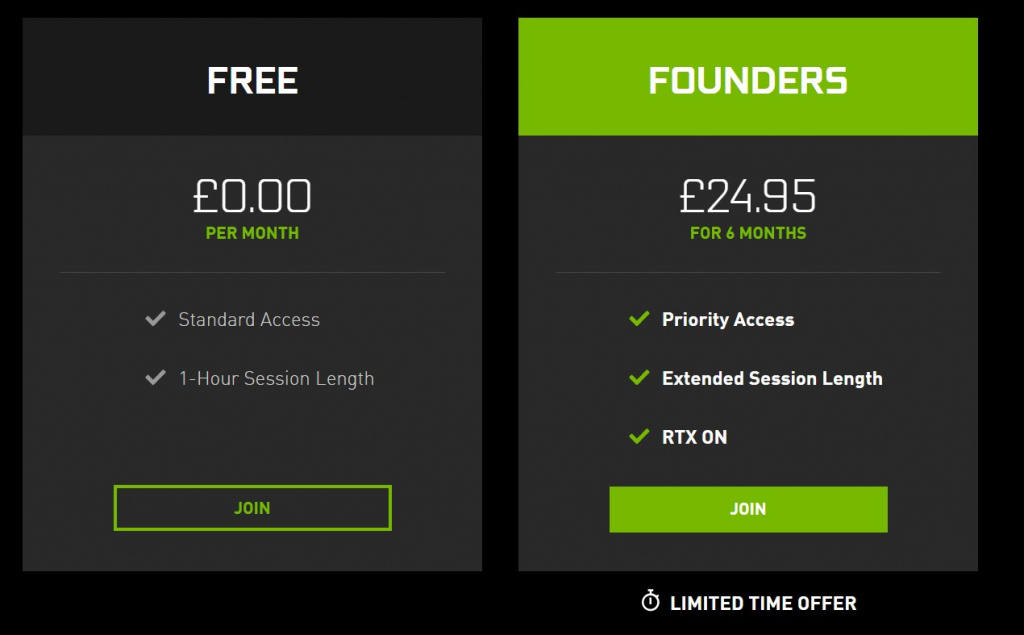 (Picture: Nvidia)
I tried both the free and paid service and honestly with the free one I didn't even wait for the queue to go down before I gave up and opted for the paid service. Queues were gone, I was playing my favourite Steam games, marvelling at how well my skills translated in Rocket League translated over to a streaming service.
The only real issue I had was the quality, it seemed slightly "fuzzy" around the more intricate details but single-player games were decidedly better on this front.
Nvidia also provides not just a series of suggested controllers from Razer, Steel Series and others, but also what they consider as the best routers to use with the service. It's a small consideration but it all helps.
Sony's PlayStation Now


(Picture: Sony)
Pros: 
Steam over 700 PS4, PS3 and PS2 games.
Service includes 300 PS4 games you can download directly to your console.

Total compatibility with DualShock controllers.
Cons:
The focus is firmly on older releases and crucially those available on the PlayStation family of devices.
Supported devices: Windows PC, PS5 and PS4.
Cost: 1 month (US$9.99), 3 months (US$24.99), 12 months ($59.99)
If you love the PlayStation (and honestly who doesn't) then Sony's PlayStation Now service is the way to go.
Seamlessly integrating with the PlayStation family of consoles this service gives you instant access to over 700 Playstation 4, 3 and 2 titles.
It is a massive library that is being continually added to and if you have a PS5 Digital Edition and thus no optical drive it may be the only way you can get playing some of these titles.
It is also the only way to play so many of these titles on the PC and what's more it works perfectly with the DualShock family of controllers which not all the game streaming services do.
This service, similar to Microsoft's offering is a bit of a paradox. If you are well within the PlayStation family then its a no-brainer. There is literally thousands of hours of classic games here, but if you aren't then it might not be worth it. Unless... you want to play all those titles on PC and then it is worth it?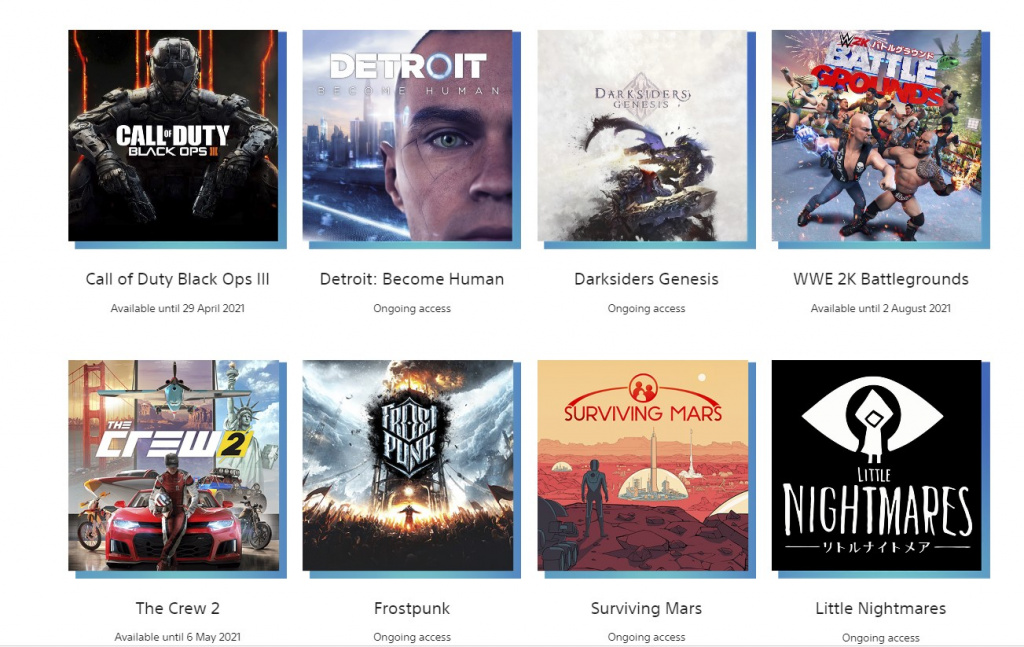 (Picture: Sony)
Really this one comes down to the games on offer, and in terms of games that are exclusive to a particular streaming platform the PlayStation Now wins out. Three generations, hundreds of classics, and updated every month.
What gaming streaming service should I pick?
Picking the right gaming streaming can be a minefield with so many different options but consider three things before you decide on what one you want to go for. 
What devices do I plan to use it on?
What are the options for controllers?
And what games do I want to have access to?
Once you know the answer to these the decision becomes much easier.