TinyBuild is an indie game developer and publisher best-known for their Hello Neighbor series, but over the last couple of years they have published a number of great indie retro games, and that's why we are excited to play Black Skylands.
Developed by Hungry Couch Games, Black Skylands is an open-world action-adventure in which we traverse the skies of a strange world with our skyship.
Described by developers as a "skypunk" game, Black Skylands is about to enter its Early Access phase, and if you are as intrigued by the game as we are, here's everything you should know before the release.
Black Skylands release date
Black Skylands will enter Early Access on the 9th of July 2021. Developers explain that they are a rather small studio and that's why they need a period of Early Acess before releasing a finished 1.0 version of the game.
They say that Black Skylands is a very ambitious game, as they seek to "create a unique experience" which is why they need player feedback in order to balance gameplay properly and remove any design issues before releasing the full game.
If you are not sure if the game is worth paying at this stage, you can always try a free demo first, Black Skylands: Origins.
Black Skylands gameplay and features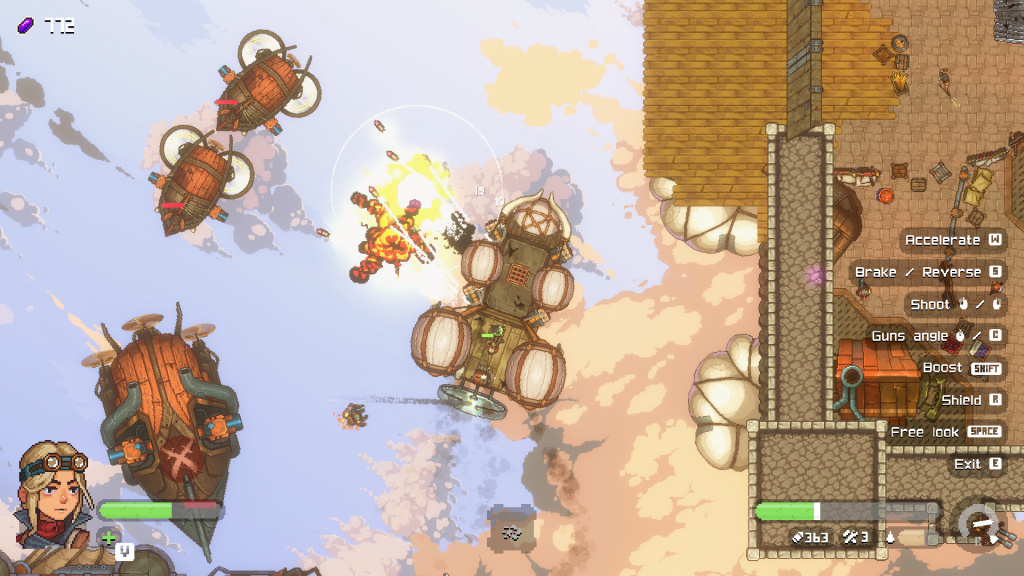 Black Skylands is definitely not an easy game to describe in terms of gameplay.
According to developers, the game combines aspects of various genres, including sandbox, RPG, top-down shooter, "and even bullet hell".
Black Skylands features battles both on land and in the skies. The game will have a myriad of customisation options for both our vessel and weaponry. 
One of the main gameplay mechanics is our trusty skyship, a flying fortress that will be our base of operations and means of destruction. You will be able to customize your aerial base in a lot of aspects so that it suits your preferred gameplay style.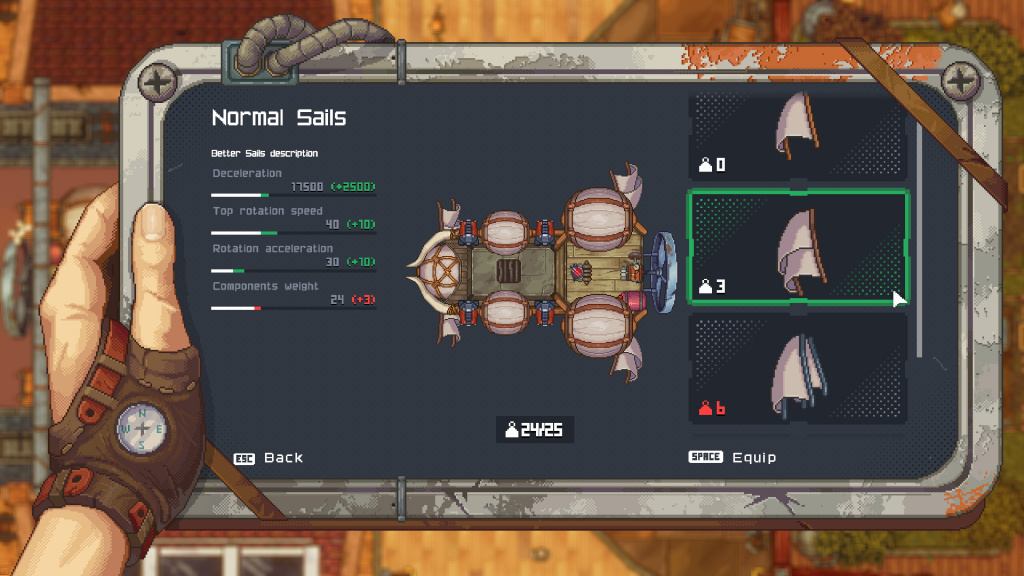 The game includes strategy elements as well. We will be able to build various facilities which will help us to further improve our skyship, named the Fathership. Building a Workshop will give us options to upgrade weapons and the skyship, a Factory will process resources more efficiently, while Gardens and Ranches will keep our crew well-fed.
Another important aspect of the game is exploration, as developers promise "countless floating lands full of secrets and loot" with various biomes like forests, farms, snowy lands, urban jungle and the mysterious Black Skylands. During these adventures, players will be able to conquer new regions, form alliances with fractions they encounter, and meet all kinds of weird characters.
Black Skylands system requirements
When it comes to system specs needed to play the game, Black Skylands is a retro pixel art style 2D game, so you don't need to worry about it, as even 15 years old computers will be able to run the game smoothly.
Processor: Intel i3 2125 3.30 GHz or later
Memory: 4 GB RAM
Graphics: GT 750M
DirectX: Version 11
Storage: 2 GB available space