While the video game industry is experiencing enormous growth in China over the last couple of years, there's has been a hot debate if underage gamers (under 18) should be more strictly controlled in terms of how they spend their time.
The Chinese government, or, more precisely, the National Press and Publication Administration (NPPA), China's main regulatory body for all types of media, including video games, has issued a new set of rules that are tightening the already restrictive regulations from 2019, about gaming of kids and teenagers (under 18).
The previous regulations determined that minors are not allowed to play online games for more than 90 minutes per day or 3 hours on statutory holidays.
With the new rules, young gamers in China are practically all but banned from the world of online gaming, as they will now be allowed to play games only on weekends, and only an hour per day.
According to the new rules, players aged under 18 have their gaming time limited to between 8 pm and 9 pm and only on Fridays, Saturdays, Sundays, and statutory holidays, which means that they are restricted to play video games for only 3 hours per week.
The regulations state that it's upon video game publishers to carry out these regulations and make sure that they are enforced, which will be done via real-name registration and the new face recognition login system.
"The NPPA has pledged to carry out a special campaign in primary and middle schools, and efforts will be made to strengthen communication among the online gaming industry, parents, teachers and schools to create a better environment for the healthy development of minors," says in a report by Chinese state media outlet Xinhua.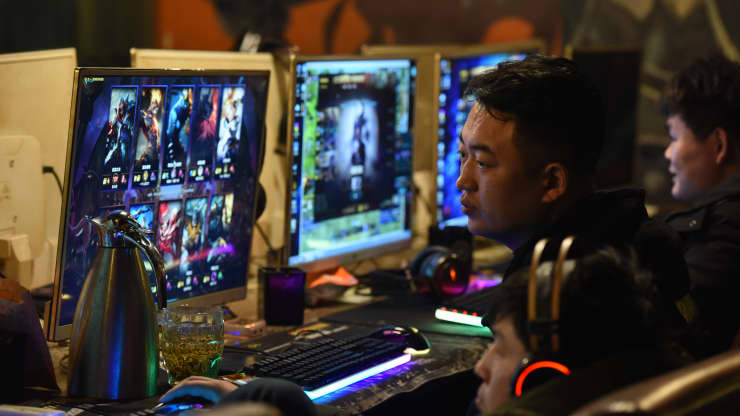 According to an NPPA spokesperson, "addiction to online games has drawn much attention from the society" and minors have "poor self-control" which can result in many problems that affect "their ability to learn and study as well as their physical and mental health."
Chinese biggest video game publishers, Tencent, NetEase and Bilibili, all have various systems implemented that can control minors' gaming time, but they all emphasize that this will not affect their business negatively, as minors make negligible part of their customers.
As reported by South China Morning Post, Tencent stated that gamers under 16 account for just 2.6% of their total player count in China, while Bilibili claimed that players under 18 contribute less than 1% of their total gaming revenue.
Don't forget to check out our general video games section for industry news, guides, and much more.