Scott Pilgrim has never been a franchise that sets the world on fire despite the series created by Bryan Lee O'Malley being a major hit in the comics industry.
The film adaptation released in 2010 directed by Edgar Wright bombed hard at the box office, and the videogame follow-up by Ubisoft, a retro-styled beat 'em up, only saw moderate sales. However, as years went on, they've both seen a resurgence in pop culture.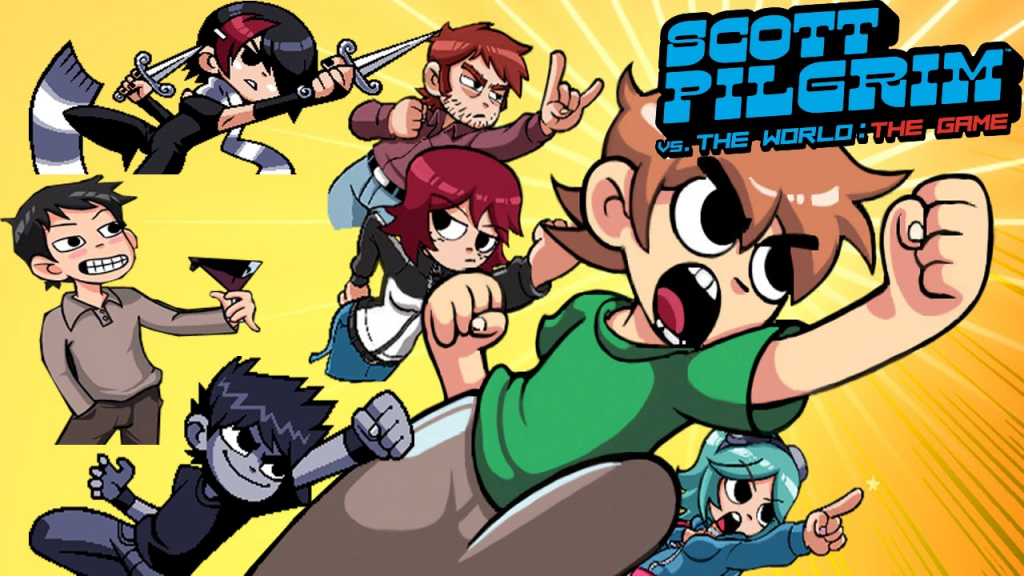 (Picture: Ubisoft)
Fans have been clamouring for a re-release of Scott Pilgrim vs. the World: The Game ever since it got delisted from both PlayStation Network and Xbox Live Arcade in 2014, and Ubisoft might have given them hope that the game makes a comeback.
During the watch-along of Scott Pilgrim vs. The World on Twitter spearheaded by Edgar Wright himself, O'Malley made a witty tweet referencing what he once promised fans: bringing the game back.
What sparked excitement from fans was not only Bryan acknowledging what he had mentioned back in 2017 in a now-deleted tweet: "my #1 goal in life is to get the Scott Pilgrim video game rereleased. give me time," but the fact that Ubisoft itself responded.
A cryptic tweet to say the least, but for fans of the long-lost videogame, it seems more than enough evidence to think a possible re-release is on the table, especially considering the film's 10th anniversary is right around the corner.
It's unsure why the game was delisted, but multiple speculations point to the licenses expiring. According to Delisted Games, the game has copyrights from several parties, including Ubisoft, Universal Studios, Bryan Lee O'Malley, Oni Press, and Anamanaguchi, the game's music composer. Striking a deal to renew them wouldn't have made sense if the revenue from the sales wasn't worth the hassle.
Have you played it or are one of those fans eagerly excited to try it for the first time?