On 18th April 2021, the
BLAST Premier Spring 2021 Showdown
tournament can to a thrilling conclusion, with two
CS:GO
teams advancing to the BLAST Premier Spring 2021 Finals tournament scheduled to take place in June. Both the final matches, G2 Esports vs Team Spirit and Heroic vs Gambit was incredible to watch, and very serious for all teams involved. However, one clip, thanks to some lightning-fast work from the BLAST Premier production team, was absolutely hilarious. 
Refrezh gets Thanos-snapped
On the second map (Vertigo) of the Gambit vs Heroic match to determine who will go onto the BLAST Premier Spring 2021 Finals, Heroic was leading quite comfortably with an 11-6 scoreline.
Gambit's player Nafany made an incredible jumping shot, taking the head of Heroic's Ismail "Refrezh" Ali clean off.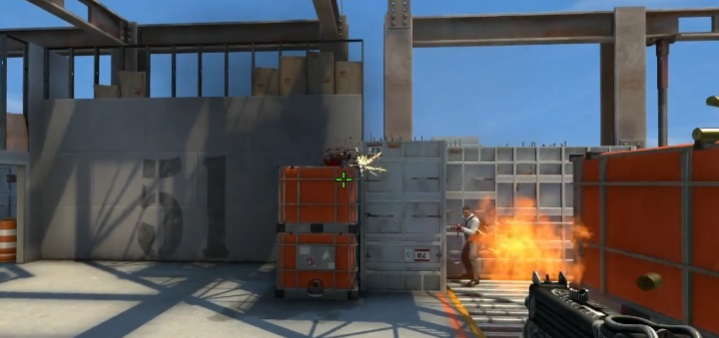 (Picture: BLAST Premier)
What followed was one of the most hilarious clips of the day, which has seen over 4,300 upvotes on LiveStreamFails since it happened.
The BLAST Premier production team, with incredibly fast reactions, made Refrezh disappear as they switched to the player cam.
This is clearly a reference to MCU villain Thanos's snap during Infinity War where half of all life in the universe disappeared.
In the clip, you can hear the casters burst out in laughter as the BLAST Premier production team made Refrezh disappear. What makes this clip even more brilliant is how the kill itself, with the angle in the stream, looked like Refrezh turned to dust.
Gambit ended up beating Heroic with a map score of 2-1, qualifying for the BLAST Premier Spring 2021 Finals. In the other group, G2 Esports overcame Team Spirit with a 2-1 victory to qualify for the finals.
Well done to BLAST Premier's team for this sharp, hilarious production. While the matches were incredibly intense, these types of light-hearted and hilarious clips really made the tournament even more enjoyable to watch.