During today's Cyberpunk Night City Wire presentation, CD Projekt RED officially revealed that they are joining forces with Netflix and a famous Japanese anime studio Trigger, to work on the anime adaptation of Cyberpunk 2077.
This TV Series will be called Cyberpunk Edgerunners and it is slated for release in 2022.
Studio Trigger is a Japanese animation studio founded by former Gainax employees Hiroyuki Imaishi and Masahiko Ōtsuka in August 2011.
Amongst anime fans, they are best-known for anime television series Kill la Kill, Little Witch Academia, Space Patrol Luluco, Darling in the Franxx, Kiznaiver, and others.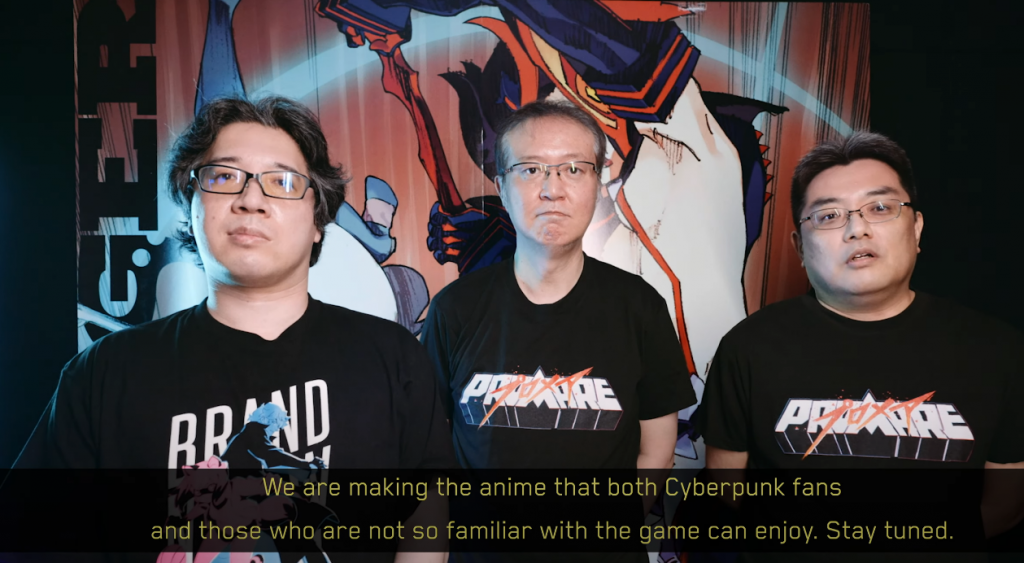 Studio Trigger (Picture: CD Projekt RED)
Currently, we have little to no information about Cyberpunk Edgerunners, but they have mentioned that the story will be entirely original and it won't have big connections with the story of the game, except for the same setting.
The name of the series, Edgerunners, suggest that the story will revolve around Edgerunners Inc, a subdivision of StreeTemps,  which describes itself as "a full-service organization dedicated to providing enterprising Edgerunners with high-quality temporary employment".
Cyberpunk Edgerunners is coming to Netflix in 2022.