Cyberpunk 2077 just made a whole community of streamers extremely happy and perhaps even more excited for the game's release. CD Projekt RED's upcoming open-world title is one of the most highly-anticipated video games of the century and for good reason.

Cyberpunk 2077 has gamer's excited. (Picture: CD Projekt RED)
Although a couple of delays lowered the hype by a small amount, the community is ready to immerse themselves in the futuristic world on 19th November. 
However, one section of the community, being Twitch streamers, wasn't sure if they could even play the game to the fullest extend. If you haven't heard, the Digital Millennium Copyright Act (DMCA) is giving streamers warnings for playing copyrighted music live on stream. This has led to creators deleting years and years of clips for fear of the DMCA striking their channel.
it really is sad that I have to delete YEARS of content because of the chance of DMCA😔

— timthetatman👑 (@timthetatman) October 23, 2020
With Cyberpunk 2077 coming up around this same time, streamers were terrified that the music in-game would be copyrighted and therefore not allowed to be played on stream. However, CD Projekt RED has revealed that this won't be an issue.
Cyberpunk 2077 to feature uncopyrighted music for streamers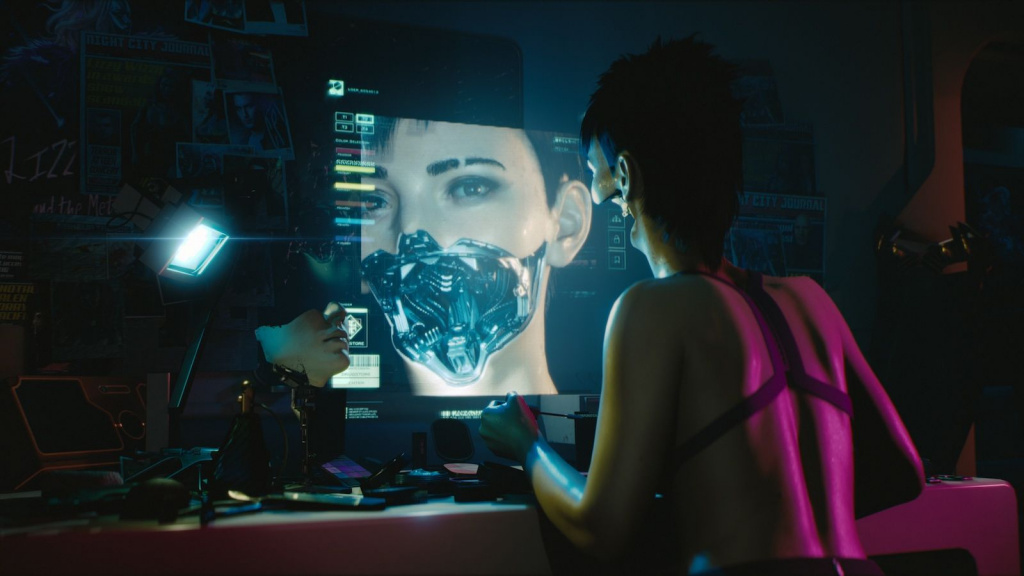 Cyberpunk 2077 is set to release on 19th November. (Picture: CD Projekt RED)
With open-world titles set in the modern age, there's often music scattered throughout the game from today's age. For example, Watch Dogs 2 and GTA 5 both feature music from hit artists that sometimes plays randomly when you get into a car or start a cutscene. 
This music is often copyrighted and now, that would be a violation of the DMCA on Twitch. So, as Cyberpunk 2077 is set in a futuristic time period, streamers were worried that music would play and a violation would occur. 
@CyberpunkGame Will you guys have a "streamer mode" option to mute Copyrighted Music that is licensed for the game so content creators don't get DMCAs?

— DansGaming (@Dansgaming) October 22, 2020
Well, there doesn't appear to be any reason to worry, as CD Projekt RED confirmed earlier today that all of the music in Cyberpunk 2077 was created in-house by the artists that are featured in the game. This means that the music isn't violating the DMCA and thus, free to use and play on stream. 
We'll share more details in the near future. What's good though: our soundtrack has been created from the scratch - this includes all tracks from the numerous artist we work with. Their music has been made specifically for our game making this a bit smoother hopefully.

— Cyberpunk 2077 (@CyberpunkGame) October 23, 2020
This is tremendous news for any streamers who are thinking about playing Cyberpunk 2077. Instead of having to worry about a mute option for music, they can let the tunes flow right through the stream.