After throwing in killers from Stranger Things, Scream and
Silent Hill
, Dead by Daylight is entering more unconventional territory for their next DLC offering. 
Released back in 2016, Dead by Daylight has become the go-to asymmetrical 4v1 multiplayer horror game, which is set for a significant visual overhaul to mark the title's fifth anniversary this year.
Before that, there's the release of a new chapter to make the crossover between horror nasties even more absurd. So here's what you need to know about Dead by Daylight's All-Kill chapter.
What time does Dead by Daylight's All-Kill chapter release?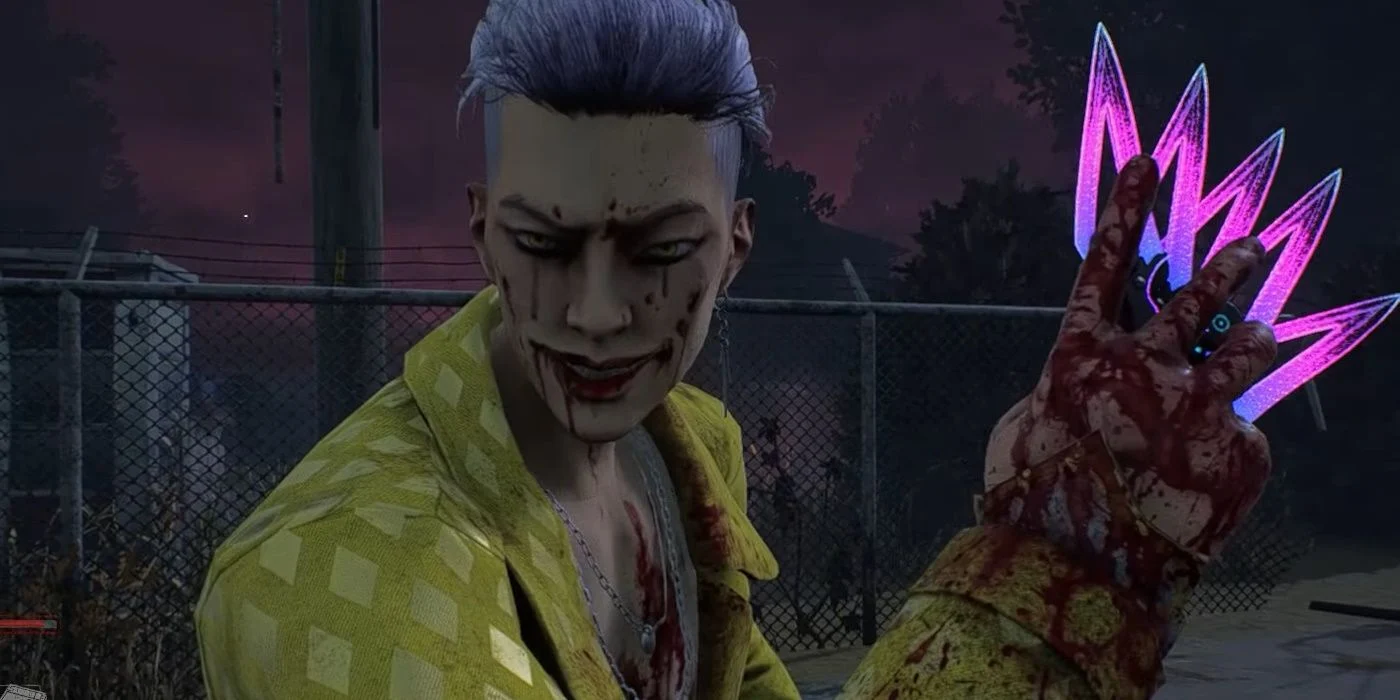 Get ready for the K-pop inspired Trickster (Picture: YouTube) 
The next chapter for Dead by Daylight will officially arrive on Tuesday 30th March, after it was previously playable on the test servers.
Developers Behaviour Interactive haven't stated a time for when All-Kill will drop, although judging by past updates, it's expected to release at the following times in each region.
UK - 4pm BST
Europe - 5pm CET
West US - 8am PT
East US - 11am ET
Behaviour Interactive has since confirmed the characters will be available through the in-game store at the above times, although the DLC pack will arrive on store fronts an hour later at 5pm BST/12pm ET. 
You can also check out the full patch notes for the All-Kill chapter here. 
What's included in Dead by Daylight's All-Kill chapter?
The All-Kill chapter features two main new additions; a new K-pop inspired Killer called The Trickster and new Survivor Yun-Jin Lee.
The former's power is throwing blades, which he can either launch singularly or as a wave if you hold down the power button. Each successful hit with a blade fills up a meter on the survivor's health status, which once full, starts damaging them. There's also another meter for the killer, which allows him to unleash unlimited blades at a faster pace for a limited time once full.
Each character has their own unique set of perks to mess around with too, which you can check out below. 
The Trickster killer perks
Starkstruck - Activates when you are carrying a survivor. Survivors within your Terror Radius suffer from the Exposed status effect and persists for 26/28/30 seconds after leaving it. The perk cools down for 60 seconds once a survivor is no longer carried.
Hex: Crowd Control - The Entity blocks a window for 14/12/10 seconds after a survivor performs a rushed vault through it. The Hex effects persist until the totem is cleansed.
No Way Out - Each time you hook an unique survivor, the perk gains a token. When the last generator is repaired, The Entity blocks both exit gate switches for 10 seconds, with additional 4/6/8 seconds for each token in your possession.
Yun-Jin Lee perks
Fast Track - Whenever another survivor is hooked, you gain 1/2/3 tokens. You consume all tokens after a great skill check on a generator. Each token consumed grants a 1% bonus progression for great skill checks when repairing generators.
Smash Hit - After stunning the killer with a pallet, break into a sprint at 150% your normal speed for 4 seconds. Causes Exhaustion for 60/50/40 seconds.
Self Preservation - Whenever another survivor within 12 meters gets hit by a basic attack or a special attack, the perk activates. Your scratch marks, pools of blood and grunts of pain are hidden for 6/8/10 seconds.
From the test servers, the developers have also made numerous balance adjustments to the Trickster and Yun-Jin Lee, which you can check out in this Twitter thread. 
Dead by Daylight is available on PlayStation, Xbox, Nintendo Switch, Stadia and PC.