After a delay due to ongoing Black Lives Matter protests in the US and around the world, the EA Play event has been finally held last evening.
The most important part was the gameplay trailer for the upcoming Star Wars Squadrons, and the biggest surprise was at the very end - the announcement of the long-awaited Skate sequel.
If you, like us, hoped to see some news in regards to Dragon Age 4, then you might be disappointed, but not completely.
And although Dragon Age wasn't mentioned by its name, there was a segment of the presentation where Laura Miele, EA chief studio officer,  talked about the capabilities of the next generation of game consoles.
At one point she talked about BioWare and what they are doing currently. While she was talking, a couple of images were shown on the screen. And those are probably the very first in-game scenes from Dragon Age 4 we've ever seen.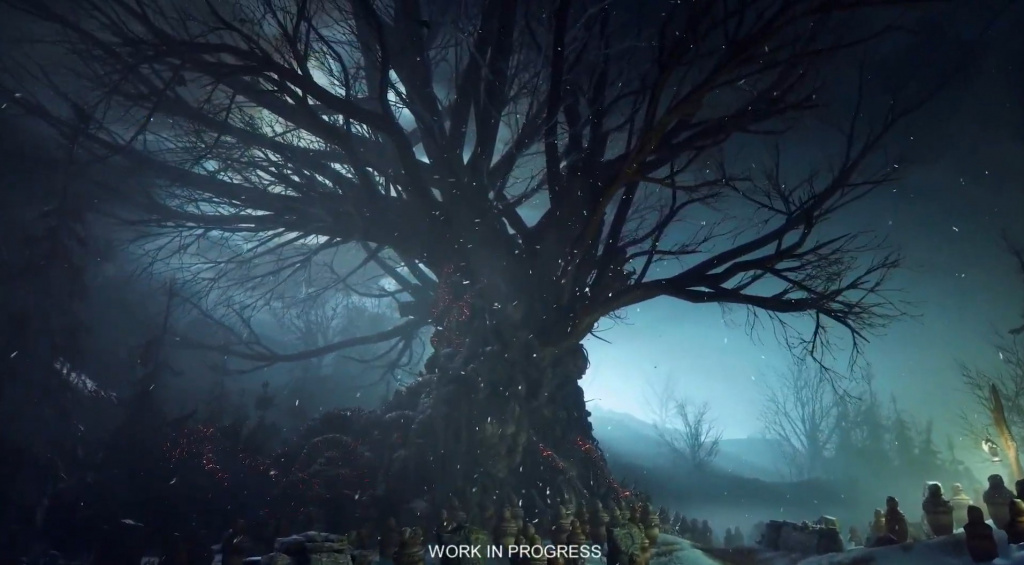 (Picture: EA/BioWare)
"Generation shifts are an opportunity to push beyond the boundaries of gaming as we know it today, and this time is no different," Laura Miele said. "Our studios are taking their crazy, ambitious ideas, and making them real."
A total of three images appeared while Laura was talking about what's BioWare currently doing. The first one was a mysterious enormous tree in the moonlight, which you can see above, while the second one depicts some kind of ruins in the middle of what appears to be a lake.

(Picture: EA/BioWare)
The third one is probably the most intriguing one.
These glowing red growths are likely "red lyrium," which is a more potent and more addictive form of raw lyrium, and it is known to thin the Veil, allowing spirits and demons to interact with the physical world.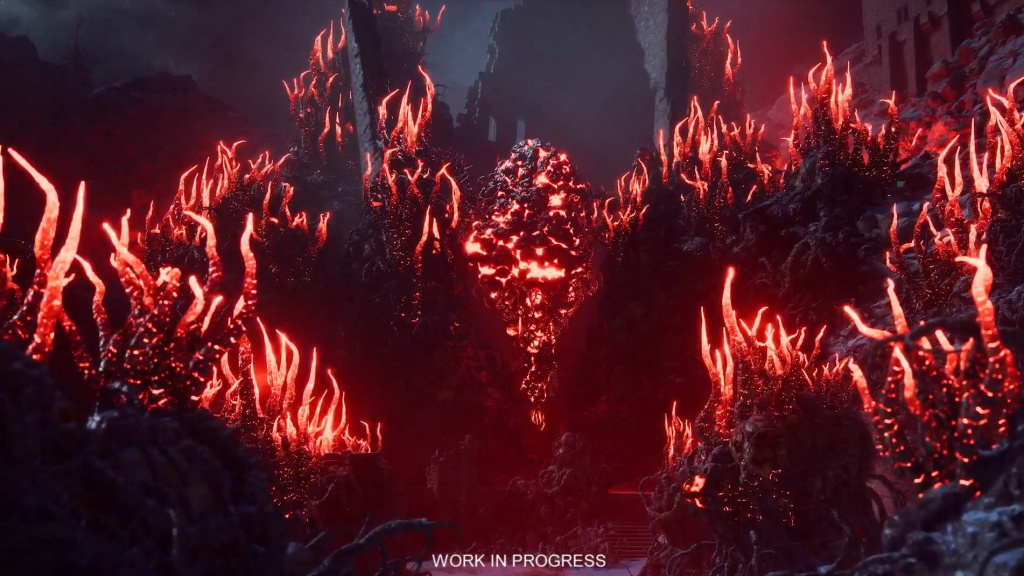 (Picture: EA/BioWare)
A new Dragon Age game was officially teased for the first time back in December 2018, with the teaser trailer you can watch below. It also featured some reddish elements that can be interpreted as red lyrium as well, so for now, we might assume red lyrium will be a big focus of the game.
Dragon Age 4 is still in very early stages of development and it will probably not be ready before at least 2022.