EA Play Live is Electronic Arts' opportunity to showcase the best upcoming titles from their army of game development studios and dive deeper into new features, additions, changes we can expect to see from them.
Last year we got extensive looks at Motive Studios' space dogfighter, Star Wars: Squadrons, and that team look set to take centre stage once again as the rumour mill has them pegged as behind Dead Space 4, a revival of a series that hasn't seen a new game since 2013.
We can also expect a good look at this year's EA Sports' offerings, there will be few surprises here in terms of what titles will be on show; we are talking FIFA 22, NBA 2K22, and NHL 22 - we might just see an extended teaser or we might get a deep dive, as is often the case with FIFA.
NBA 2K22 may take centre court at EA Play Live. (Picture: EA Sports)
Another game that will take up much of the oxygen is Battlefield 2042, the hype train is definitely in motion for this one after both a trailer and an extended look at the gameplay was shown during last month's E3, expect to see a lot more of it at EA Play Live as DICE Studios attempt to stop the rot with the blockbuster franchise.
If all this is right up your street, then keep reading to find out how and when to tune in and make the most of EA Play Live.
When is EA Play Live 2021? Date and start times
EA Play Live 2021 is set to take place on Thursday, 22nd July.
The pre-show is expected to start at 10 am PST (6 pm BST).
The runtime is not yet known and whether the event will look and feel like EA Play Live 2019 which was a ticketed event open to the public and held in Hollywood or like 2020's covid showcase has yet to be revealed.
How can I watch EA Play Live 2021? 
Tuning into EA Play Live 2021 is easy, you can watch along on the official website, or catch the action on the official EA channels on YouTube and Twitch.
For your convenience, we have embedded the YouTube channel below.
What can we expect?
Plenty for those that aren't totally up to speed with what is going on and probably a lot less for those who are.
Dead Space 4 feels as close to confirmed and should likely make some sort of appearance, whether that is a proper look at the game or simply a teaser confirming its existence, we don't know yet, but the latter is more likely.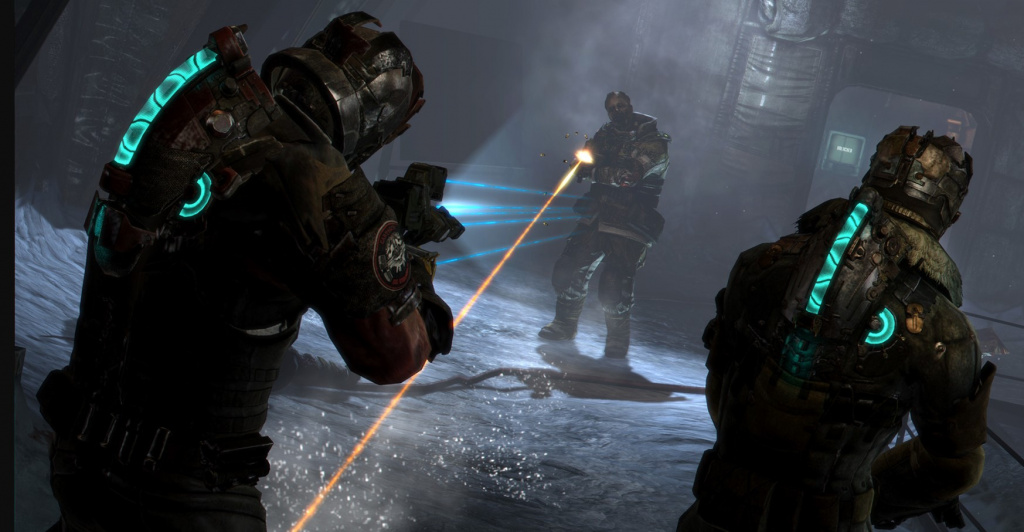 The Dead Space series has a dedicated following who want more. (Picture: EA)
Bioware's Dragon Age 4 is another that people are desperate for something -- anything -- to be said and while we know that more Dragon Age is on the way, we don't know what guise it will come in. EA Play Live 2021 may be the place we find that out.
The FIFA franchise usually gets a good airing during EA Play Live and with football at fever pitch with the ongoing European Championships and Copa América, it would seem silly not to capitalise on that with something.
Whatever happens, check back in with Ginx on the day as we will be covering the event live and as it happens.