The Fallout 76 Steel Reign update is here, and one of the biggest new features it brings is the Legendary Crafting system.
This new system will allow you to breathe new life into your normal items, by turning them into legendary items!
Additionally, you will be able to re-roll attributes of your existing legendary items and change their star ratings, which can be upgraded and downgraded.
The Legendary Crafting system will give players much more flexibility when choosing what they want to do with their gear and will make even some less valuable items usable.
Fallout 76 Legendary Crafting: How does it work?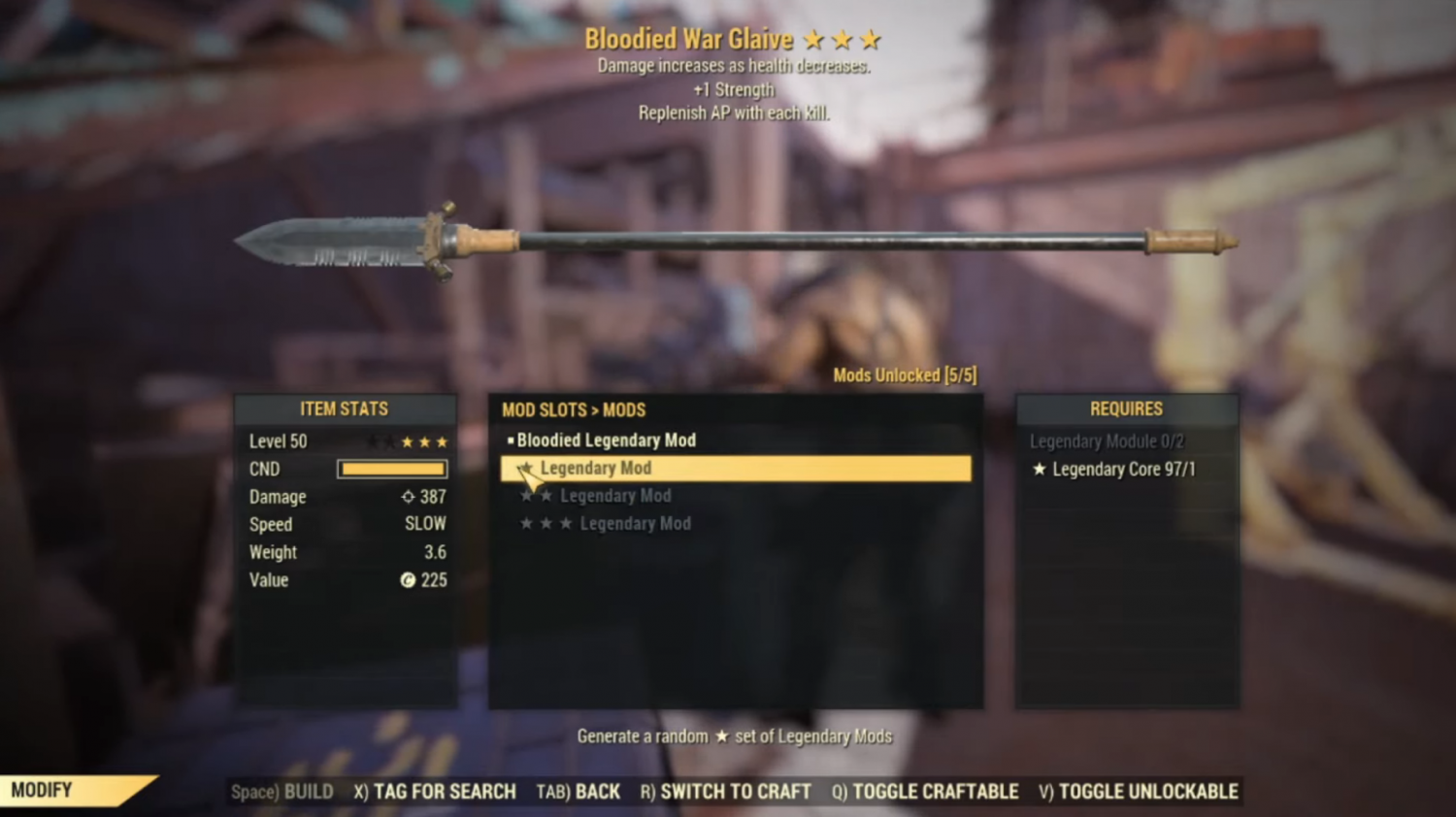 If you are already familiar with the crafting system in Fallout 76, then you probably already know all the basics and this should not be that hard for you to understand.
The Steel Reign update introduces a new crafting component, named Legendary Cores, whose sole purpose is to craft "Legendary Upgrades" which you can apply to your items.
You can obtain Legendary Cores as rewards by completing Seasonal Events, Public Events, and Daily Ops.
In order to craft Legendary Upgrades, you will need to combine Legendary Cores with a few Legendary Modules, which you can purchase from Purveyor Murmrgh, which you will pay with Legendary Scrips.
In order to start using Legendary Crafting, you will need to visit weapon and armour workbenches
The new system will allow you to craft 1-, 2-, and 3-star Legendary Upgrades, and the more stars the more materials will be required to craft them.
Here's how these upgrades work, as explained by Bethesda:
Applying a Legendary Upgrade to a normal item will turn it into a legendary version of that item, with 1, 2, or 3 randomly assigned legendary attributes, depending on the tier of Legendary Upgrade you applied.
Applying a Legendary Upgrade to an existing Legendary Item can increase or decrease the number of legendary attributes that item has, again depending on the tier of Legendary Upgrade you apply. Here are examples of each option:
Upgrade: Modding a 1-star item with a 3-star Legendary Upgrade will turn it into a 3-star version of that item with 3 random attributes.
Downgrade: Modding a 3-star item with a 2-star Legendary Upgrade will result in a 2-star version of that item with 2 random attributes.
Re-roll: Modding a 3-star item with a 3-star Legendary Upgrade replace all 3 of the existing item's attributes and apply 3 new ones at random.
Additionally, the new Legendary Crafting system introduces an ability to craft Legendary Power Armor pieces, which can also be upgraded, downgraded, and re-rolled.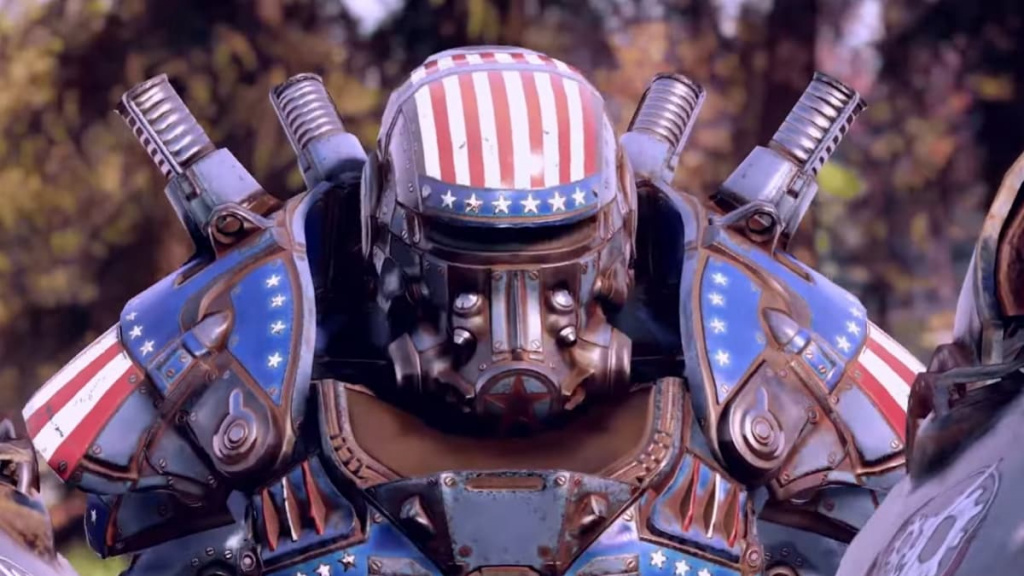 To apply Legendary Power Armor upgrades, all you need to do is to visit any  Power Armor Station and apply modifications to a Power Armor set of your choosing.
Almost all Legendary attributes and effects which are applicable to normal armour can be added to Power Armor as well, but there are some which can not, and they are listed below:
Auto-Revive: Chance to revive using a Stimpak
Acrobat's: Reduced fall damage
Improved Sneaking: Harder to detect while sneaking
Diver's: Grants underwater breathing
Unyielding: +3 to all stats (except END) when low health
Weightless: 90% less carry weight, does not affect that Chameleon mutation
Limb Damage: Reduced Limb Damage
And there you have it, everything you need to know about Legendary Crafting in Fallout 76. Now all that has left is to craft the best possible gear start doing Steel Reign's questline!