The next instalment in the Far Cry franchise is set to be announced in July at the Ubisoft Forward event, according to a new rumour. 
Ubisoft previously stated they would release five AAA titles before the end of the fiscal year (ending 31st March 2020), which so far includes Assassin's Creed Valhalla, Watch Dogs Legion, Rainbow Six Quarantine and Gods & Monsters. 
While many might have hoped for a Splinter Cell revival, it seems Ubisoft is taking a safer option by delivering Far Cry 6. At least, for now. 
According to Gamereactor.dk, Far Cry 6 will apparently see a drift away from the North American setting of Far Cry 5 and take place in a more "interesting" location. 
The post (via Tweaktown) reads: "The last [Ubisoft] game scheduled to be released before April (unless Ubisoft decides it's this game that should be postponed due to COVID-19 or that there are too many AAA releases in a fairly short window) is set to be a Far Cry.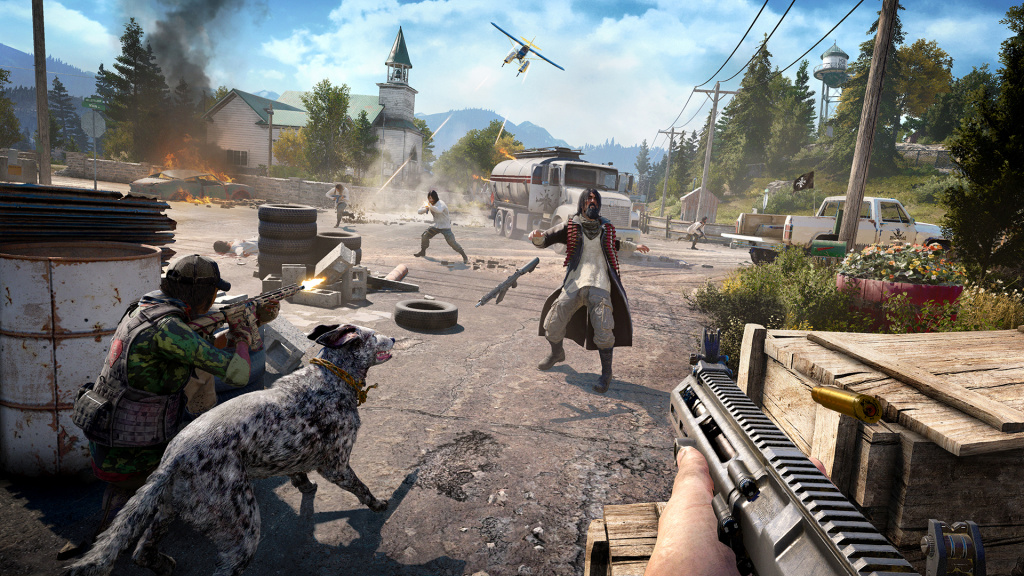 Far Cry 5 was set in Montana, US (Picture: Ubisoft)
"I don't want to ruin Ubisoft's plans by giving you all the information, but I can say with certainty that those of you who didn't like Far Cry 5's North American setting are likely to find this game more interesting when it's officially unveiled during Ubisoft Forward on July 12."
Considering no mainline Far Cry game has revisited the same location twice (outside of spin-off Far Cry: New Dawn), it sounds like this rumour is more stating the obvious than delivering anything substantial - with the success of Far Cry 5 making another entry in the franchise inevitable. 
It's important to take these rumours with a pinch of salt regardless, although this sounds like a pretty safe bet for what to expect. 
Ubisoft Forward is set to air on 12th July.