Game delays are seldom well-received, especially if we're talking about a AAA title like God of War: Ragnarok, which will now release at some point
during 2022
. 
As a result, Alanah Pearce, content creator known for her time on IGN and Funhaus who's currently hired as a writer by Sony Santa Monica, the developers behind GoW, shared offensive messages sent her way, blaming Pearce for the delay.
"Aside from the ones I got for being hired in the first place, I think this is my first game-dev-related abusive message. I'VE FINALLY BEEN INITIATED, LOOK AT ME GO!" The Australian wrote on Twitter attaching screenshots of a person harassing her.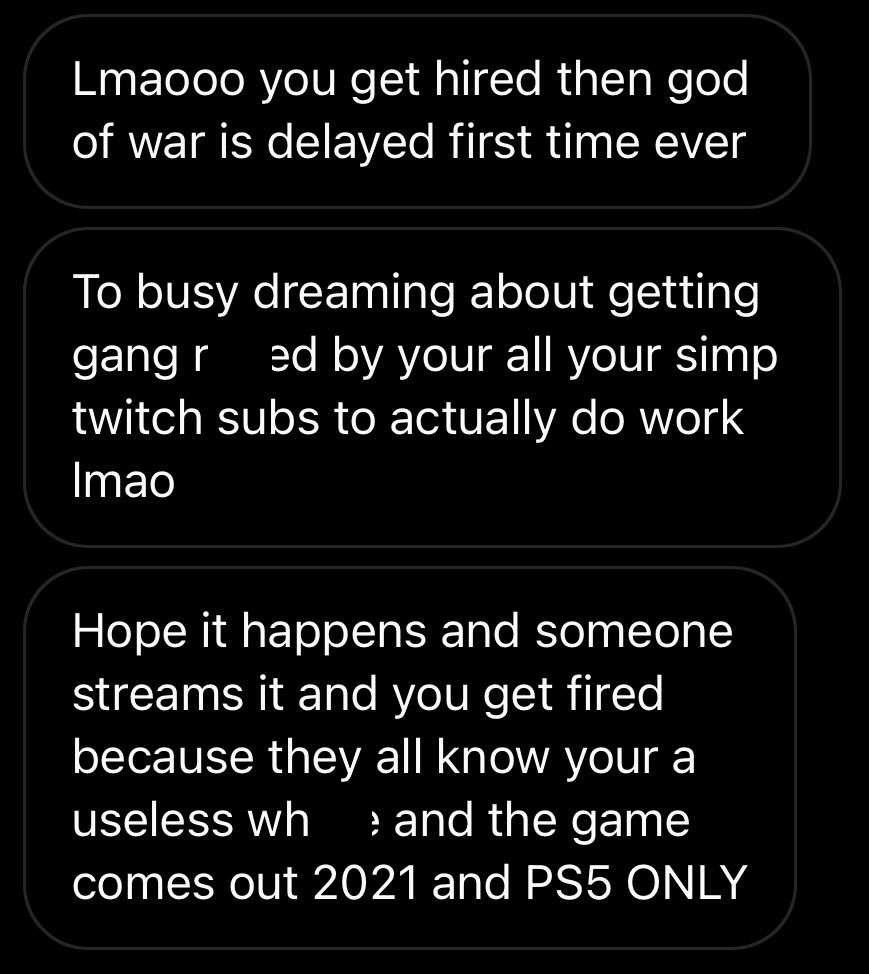 (Picture: Alanah Pearce)
Alanah is known for having a thick on social media, becoming a viral sensation at one point early in her career for messaging parents of the people harassing her, however, God of War: Ragnarok's director, Cory Barlog came out in her defense, even admitting it was ultimately his decision to delay the highly anticipated title. 
"You want to be mad at somebody for ANYTHING GOW related - the delay, ps4/5, trolls, subtitle size, Sigrun, whatevs - be angry with me," Cory stated.
In a subsequent tweet, after being asked if the decision to initially reveal 2021 as God of War 2's release year rested on Sony's or the developer's shoulders, he opened up and confessed it was his choice, and in hindsight, a mistake.
"I was wrong. I made a call and it turned out to be wrong. When you are wrong you own it, fix it, then move forward.
Hopefully, the person that sent such uncalled for messages realizes that a writer can't single-handedly delay a AAA videogame, but we doubt they're capable of rational thinking.