Horizon 2: Forbidden West has been announced for PlayStation 5. 
Guerilla Games revealed the sequel to Horizon: Zero Dawn in Sony's PS5 presentation, which showed off brighter and bolder environments in comparison to the first game. 
In the trailer, Aloy is seen interacting with a wider variety of robot animals, including crocodiles underwater and giant deadly mammoths.
Read more: Sony finally reveals PlayStation 5 console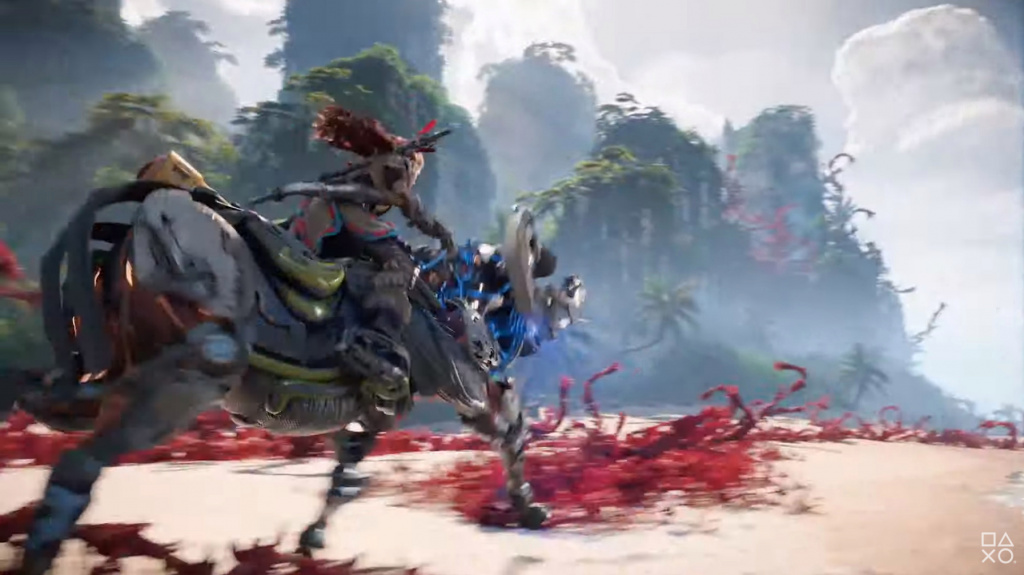 Horizon 2 boasts even wilder machines (Picture: Sony)
A synopsis for the game reads: "Horizon: Forbidden West continues Aloy's story as she moves west to a far-future America to brave a majestic, but dangerous frontier where she'll face awe-inspiring machines and mysterious new threats."
Horizon 2: Forbidden West will release on PlayStation 5 at an unspecified date.