Everyone loves free stuff, and when it comes to gaming, free games are always nice to just grab, and add to your library. The latest free game from Humble Bundle is F1 2018, and you can race on over to the store right now to claim it as your own.
Free game on Humble Bundle
All you need to do to claim this free game on Humble Bundle is to head over to the F1 2018 giveaway page. Then click on "Get The Game" which will ask you to subscribe to the Humble Bundle newsletter so they can email you a key.
You have until Monday, 10th August at 20:00 UK time to claim the free game.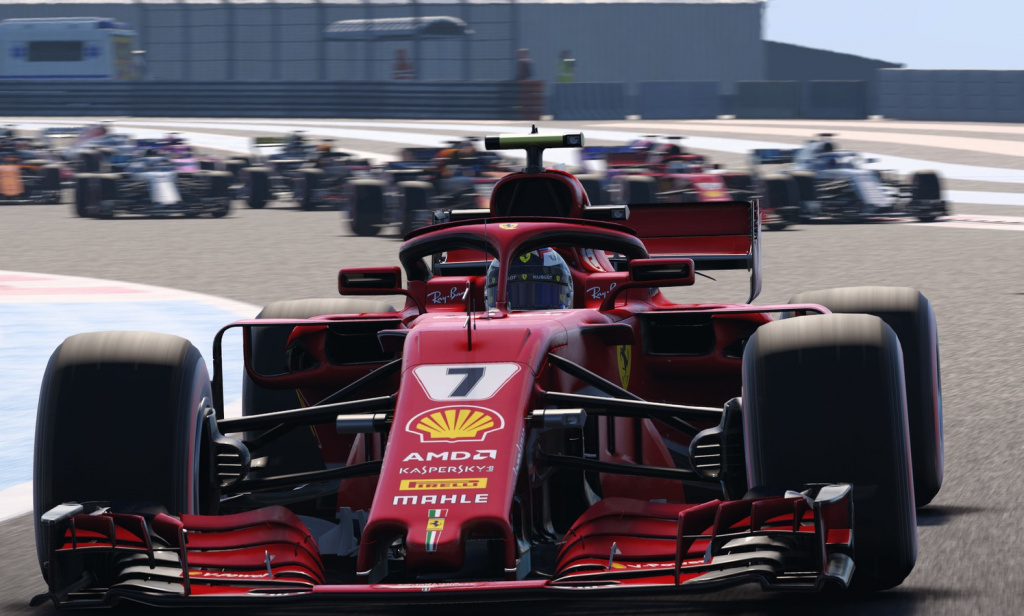 F1 2018 looks stunning on PC (Picture: Codemasters)
If you do take advantage of this offer in time, the game will be yours to keep and play at your leisure.
What is F1 2018?
F1 2018, as the name suggests, is a Formula 1 racing game. It was developed and published by Codemasters, releasing on 24th August 2018. It is the official title for the 2018 FIA F1 World Championship, and is still one of the best F1 games to date.
F1 2018 received some excellent review scores and user scores since it's release. The game does look great, and has an excellent career mode to dive into. 
The F1 2018 description reads:
"Build your reputation both on and off the track, with time-pressured media interviews that influence your F1 career path. Do you exhibit sportsmanship or showmanship? Will you develop your team to the top or send your agent to target a rival team and driver? F1 2018 puts you in control of your destiny."
You can check out the trailer for F1 2018 below if you still need more convincing to pick up a completely free game from the Humble Bundle store.