No Man's Sky has just received a new update, called "Companions". As the title suggests, it allows the players to adopt and breed alien creatures.

The 3.2 update launches today, 17th February, and from now on players will be able to "tame, breed, train and even speak to the creatures they encounter". Furthermore, our new companions will help us in dozens of activities, such as finding hidden resources and protecting us from hostile aliens.

No Man's Sky has been known for its vast, unlimited open universe, and the unique creatures and planets it consists of. This time, we will be able to take a step further and create our own, never seen before creations, as the latest update also brings us the ability to genetically modify creatures' eggs.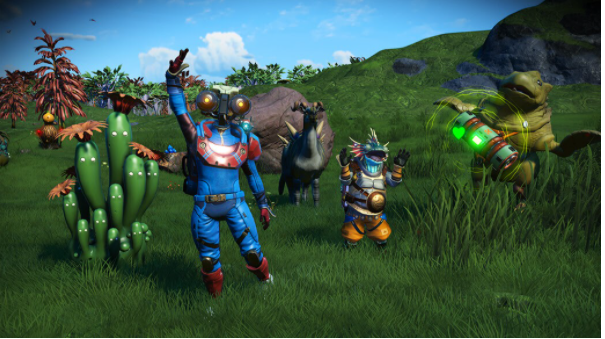 (Picture: Hello Games)
Besides modifying eggs, players will also be allowed to change their pets' looks and traits. The original ones will be adopted from one's parent. This also means that users will need to "care as they grow from spawn to maturity". What's more, companion customization has been added as well. Their colour and name can be changed. 
The newest update simply brings more life into the gameplay, as players' newest allies will react to the explored world and comment on it. At last, it's worth noting that one player can only have up to six creatures, with the possibility to abandon one if he wishes to do so.

Besides the companions itself, 3.2 update brings a couple of fixes and novelties to the game's UI, Wild Creature, Genetic Trading and Gene Re-sequencing systems. You can read the full list of changes on the official page.