While previous leaks suggested the existence of a new Mario + Rabbids, confirmation of such a title is all but a guarantee after Nintendo themselves validated the rumour by posting an official listing for Mario + Rabbids: Sparks of Hope hours before the
Ubisoft Forward E3 conference
.
The game is a sequel to the original Mario + Rabbids: Kingdom Battle, which is a collaboration between Nintendo and Ubisoft in one of the rare instances in which the Japanese developer allows outsiders to create titles based on their iconic IPs.
Mario + Rabbids Sparks of Hope: Release date and gameplay details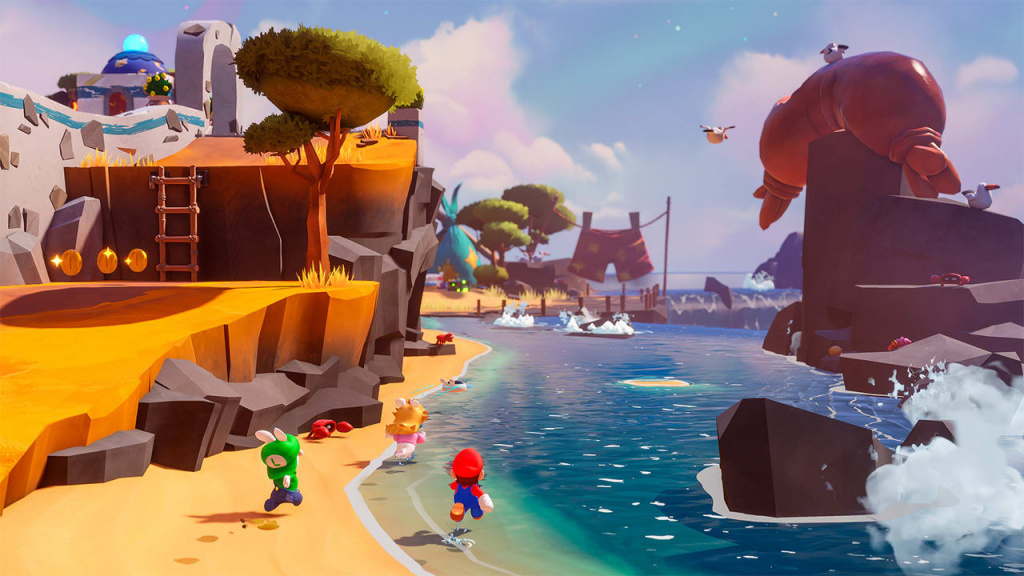 (Picture: Ubisoft/Nintendo)
The listing, which you can still access here, states that the game is slated for release in 2022, exclusively on Nintendo Switch.
As the title suggests, this time Mario, Luigi, Peach, and the Rabbids will have to explore multiple galaxies in an epic quest to defeat a malevolent entity called Cursa, an enemy unlike anything seen before.
To battle against Cursa, your team will be supported by a group of new allies known as the Sparks, surprising creatures born from the merge of Rabbids and Lumas, who will lend you their powers to face any threat around the battlefield.
A total of nine playable characters will take part in the journey, lead by the old favourites Mario, Luigi and Princess Peach, joined by their Rabbid counterparts.
Could we see Rosalina, Bowser, or even Donkey Kong, who was already featured in the first game via DLC? Guess we'll have to find out as Nintendo or Ubisoft release more updates on the game throughout its development.