Ever since the release of League of Legends in 2009, fans have wondered when would Riot Games expand to other genres beyond MOBAs.
It took a while, but the company has been on a roll since 2019 — Team Fight Tactics (auto battler), Valorant (tactical shooter), and Legends of Runeterra (card game) are all part of the developers' stable, with a mobile/console version of LoL (League of Legends: Wild Rift) and even a League of Legends Esports Manager expected out before the end of 2021.
There's one more elusive title in the works, Project L. Originally teased in October 2019, here's everything we know about Riot's take on the fighting game genre.
What is Project L?
As we've said, Project L is the placeholder name for Riot's fighting game. The title will be developed by Radiant Games, a studio acquired by Riot in 2016, who will act as publisher.
The founders of Radiant, brother's Tom and Tony Cannon, are known for developing GGPO (Good Game Peace Out), a middleware that allows fighting games to run rollback netcode, which aims to provide a lag-free experience online. This is crucial, poor net code affects fighting games like no other, with the intricate and fast-paced nature of the fighting mechanics often suffering under the weight of high ping games. Riot has also made this a core tenant of the Valorant experience and they must look at Radiant as the perfect partner to create a truly competitive online fighting game.
On top of this, the Cannon's also helped launch the Evolution Championship Series (EVO).
Project L Confirmed Characters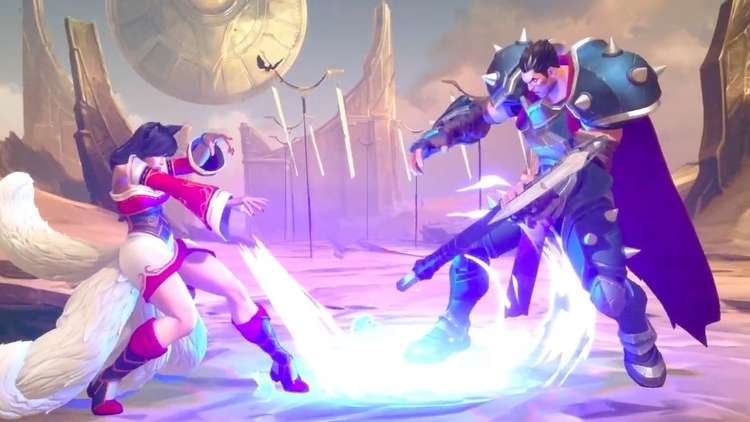 Ahri and Darius were the first Champions to be showcased. (Credit: Riot Games)
While no official list of playable League of Legends Champions that will make their way to Project L is available, we know from footage Riot has shared that the next characters will be present in the fighting game:
Ahri
Darius
Jinx
Katarina
Project L release date
Currently, we have no information regarding Project L's launch. However, as the team is currently hard at work with a mobile version and console version of LoL titled League of Legends: Wild Rift and another mobile game called LoL Esports manager, it'll be safe to assume Riot will set Project L for a 2021 release, with the intention to avoid oversaturating the market with their IPs as 2020 already saw the release of Valorant and Legends of Runeterra.

Will Project L be free to play?
Considering Riot's track record when it comes to monetisation in their games, it's a safe bet to assume Project L will be free-to-play with a whole bunch of cosmetics to spend money on, as well as DLC characters set for release down the line.
Fighting games rarely follow the F2P model, however, there is a strong precedent in Killer Instinct. The Xbox One exclusive is a free-to-play reinvention of the classic 2D title, using a season pass model to add new characters over the years.
Is Project L coming to consoles?
Riot has yet to dwell properly into home consoles, with all their main titles remaining PC only besides Legends of Runeterra (available on mobile). However, as a fighting game that's looking to create an important competitive community, it seems likely Radiant Games will be tasked with bringing Project L to PlayStation 5 and Xbox Series X.
As more info drops regarding Project L, be sure to check out this article as it will be continuously updated. 
To keep up to date on all things Project L follow our dedicated Project L Twitter.