While many expected Capcom to announce the
heavily rumoured Resident Evil 4 remake
, we're getting another dose of the classic title before that.
Announced during the Resident Evil showcase, Resident Evil 4 is coming exclusively to Oculus Quest 2 in a new VR version, which shifts the action to a first-person perspective.
A short glimpse shows Leon Kennedy equipping both a pistol and knife at the same time, something which wasn't possible in the prior versions. There's also actual typing on the typewriters where you save, so why would you need any other game ever?
More information about Resident Evil 4 VR is set to be announced at the Oculus Gaming Showcase on 21st April.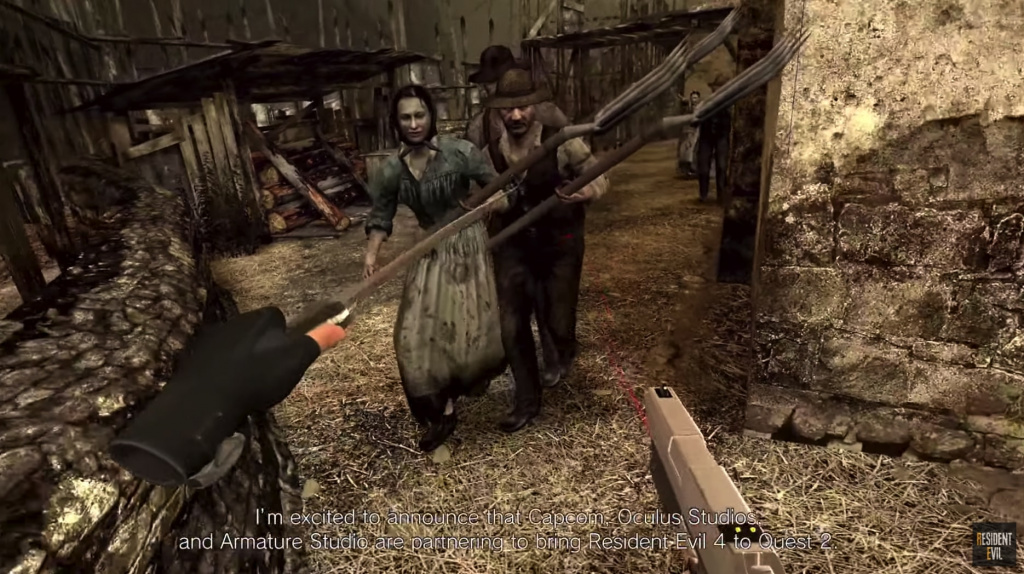 Equip a knife and pistol?! (Picture: Capcom) 
VR is perhaps the last platform Resident Evil 4 hasn't been ported on, after it was originally released on the Nintendo Gamecube in 2005. It's become one of the most critically acclaimed titles in the series, so it's perhaps only a matter of time before the rumoured remake happens.
While the graphics appear to remain untouched, Resident Evil 4 VR still might pull many back into the title. This isn't the first Resident Evil to experiment with VR either, after the acclaimed Resident Evil 7 was fully playable in VR (if you could stomach it).
It'll be interesting though to see how the VR functionality deals with certain sections, with quicktime events and chaotic battles more frequent in the game's second half.
No release date was announced for Resident Evil 4 VR.