Capcom recently announced a
Resident Evil showcase
to take place on 21st January 2021 at 22:00 GMT and is expected to reveal more about Resident Evil 8 (Village). However, there's also a mysterious Resident Evil Closed Beta coming in January...
It is unclear which upcoming Resident Evil title fans will be able to test out in the Closed Beta but if you want to join in on the action, we've got you covered.
Resident Evil Closed Beta: How to join
For a shot at the Closed Beta of a mysterious, multiplayer Resident Evil title, you need to jump through several hoops.
First off, you need to be a Resident Evil Ambassador, which you can register for free for over here if you are over the age of 18.
(Picture: Capcom)
After completing the Ambassador registration program, head on over to this registration page to throw your hat into the ring, with the following requirements:
You have a CAPCOM ID.
Your CAPCOM ID is linked to the Resident Evil Ambassador program.
You are 18 years old or over.
You own supported hardware (PS4, PS4 Pro, Xbox One)
Those who have a PS5 or Xbox Series X/S and get into the Closed Beta for this secret Resident Evil game can join in but they will get the PS4 or Xbox One version of the title to play.
If you do get in, Capcom has shared a detailed schedule for the Resident Evil Closed Beta, which you can view below.

(Picture: Capcom)
You have from now until 25th January 2021 to throw your hat into the ring. Those with a higher Resident Evil Ambassador ranking have a higher shot at getting in.
Good luck to everyone who signs up for a chance at the mysterious Resident Evil game's Closed Beta.
What is the mystery Resident Evil title?
One of the aspects revealed in the Closed Beta signup for this secret Resident Evil title is that the game is a "multiplayer action" title with 4 to 6 players.
This instantly rules out, for example, Resident Evil 8 and the Resident Evil 4 remake, unless Capcom plans to add multiplayer to these titles.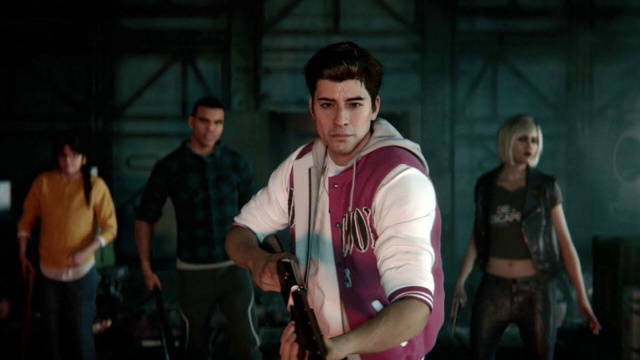 Resident Evil Resistance released with RE3 (Picture: Capcom)
While the mystery Resident Evil title for this Closed Beta has not officially been revealed, the working theory is this could be a reboot of the Outbreak franchise. 
We will have to wait and see until 21st January for the exact details on this new Resident Evil title.