Roller Champions might be gunning for a slice of
Rocket League's
competitive pie, but it's a very different beast from vehicular football. 
Developed by Ubisoft Montreal, Roller Champions is a team-based sports game which blends rollerskating with basketball - as you hope to score points by looping around tracks and shooting balls through hoops. 
While relatively easy to pick-up and play, there's a layer of complexity beneath the high thrills. Not convinced? A closed beta will give players the chance to try out Roller Champions for themselves.  
When does the Roller Champions closed beta start?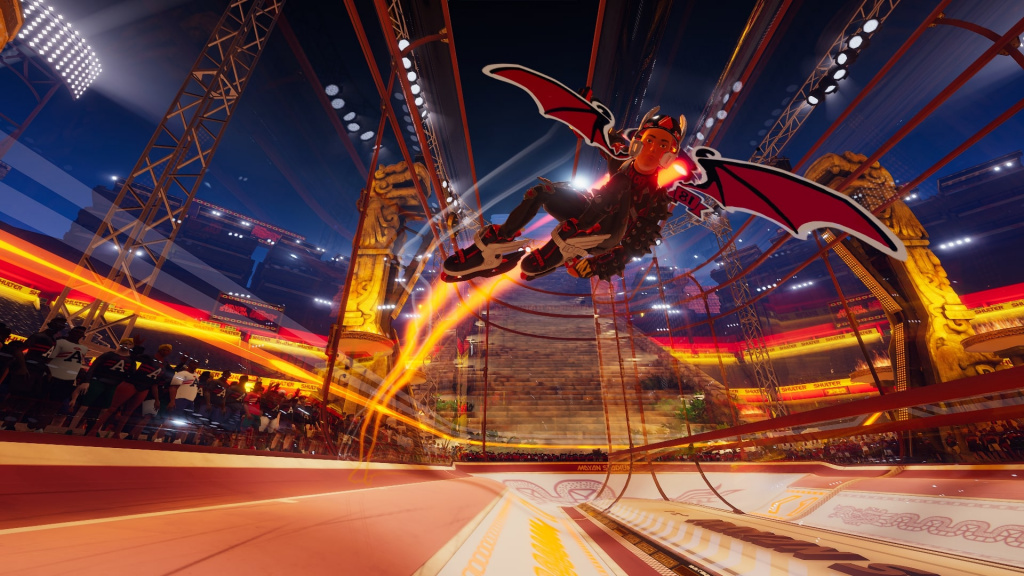 Roller Champions shoots big (Picture: Ubisoft) 
The Roller Champions beta starts on Wednesday 17th February and runs until Monday 1st March. You can check out the start and end times below. 
Starts: Wednesday 17th February
UK - 5pm GMT
Europe - 6pm CET
West US - 9am PT
East US - 12pm ET
Australia - 4am AET
Ends: Monday 1st March
UK - 9pm GMT
Europe - 10pm CET
West US - 1pm PT
East US - 4pm ET
Australia - 8am AET
How do I sign up for the Roller Champions closed beta?
This beta isn't open to everyone. In order to get your skates on, you'll need to sign up by heading here, choosing your platform (Xbox One, PS4, or PC), and registering with your Ubisoft account. 
You'll then receive an invitation to join if you're successful, which will give you a key to download the closed beta on your system. 
The beta itself features friendly matches, ranked modes, along with limited-time events which will be rolled out over the beta's course. It will also support crossplay across all platforms. 
Roller Champions closed beta is available on PS4, Xbox One, and PC.