While 2020 was objectively terrible, video games became the defining distraction with new consoles and benchmark releases filling the downtime. 
The world still faces uncertainty moving forward, so bask in the gaming release calendar for your safety blanket against the tide of cancelled plans and disappointing setbacks. 
Of course, game releases might continue to be affected in 2021. So here's a rundown of the games we're confident will arrive over the next year. 
Hitman 3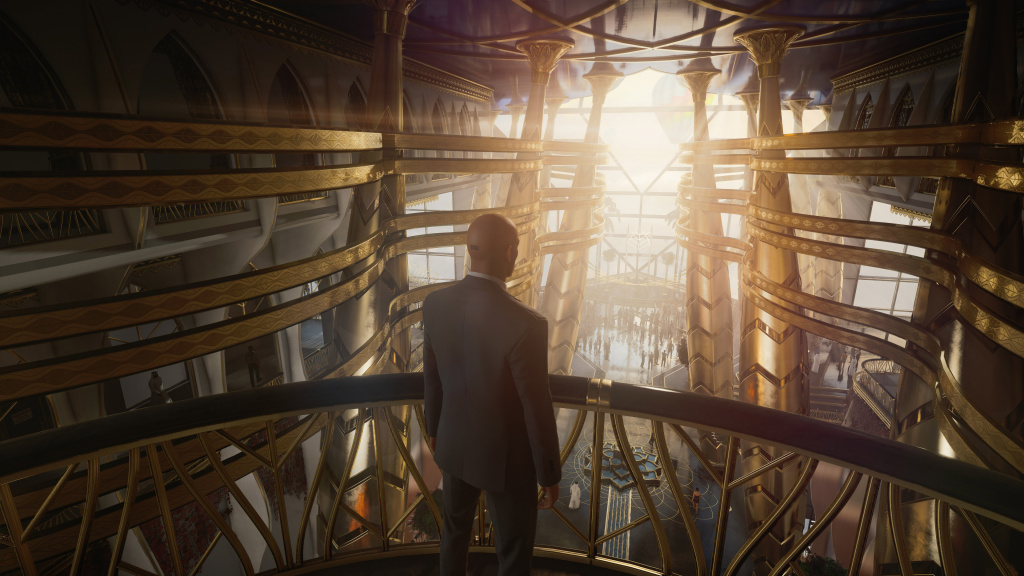 Hitman 3 closes the trilogy (Picture: IO Interactive) 
Platform: PlayStation consoles, Xbox consoles, PC and Nintendo Switch
Release date: 20th January
The first major release of 2021 will be IO Interactive's concluding chapter in their revamped Hitman trilogy - which allows you to bring across all the maps from the first two games for one stacked package of creative assassinations. There's also the promise of VR functionality to put you directly inside Agent 47's viewpoint. 
As presumably the last title before the developer dedicates more manpower to their upcoming James Bond project, this will hopefully be a fitting end to one of the best trilogies in recent memory. 
Halo Infinite

Halo Infinite was delayed into 2021 (Picture: 343 Industries)
Platform: Xbox consoles and PC
Release date: Fall 2021
After being delayed following mixed reactions to a trailer, Halo Infinite will now launch in fall 2021 to hopefully the response they're looking for. There's a lot riding on 343 Industries third attempt at the Halo franchise after two lukewarm entries, although everything sounds promising so far - with free-to-play multiplayer and a simultaneous release on PC. 
Even with a wider release, can Halo have a rebirth in the contemporary shooter landscape? We'll have to see, Chief.
Ratchet and Clank: Rift Apart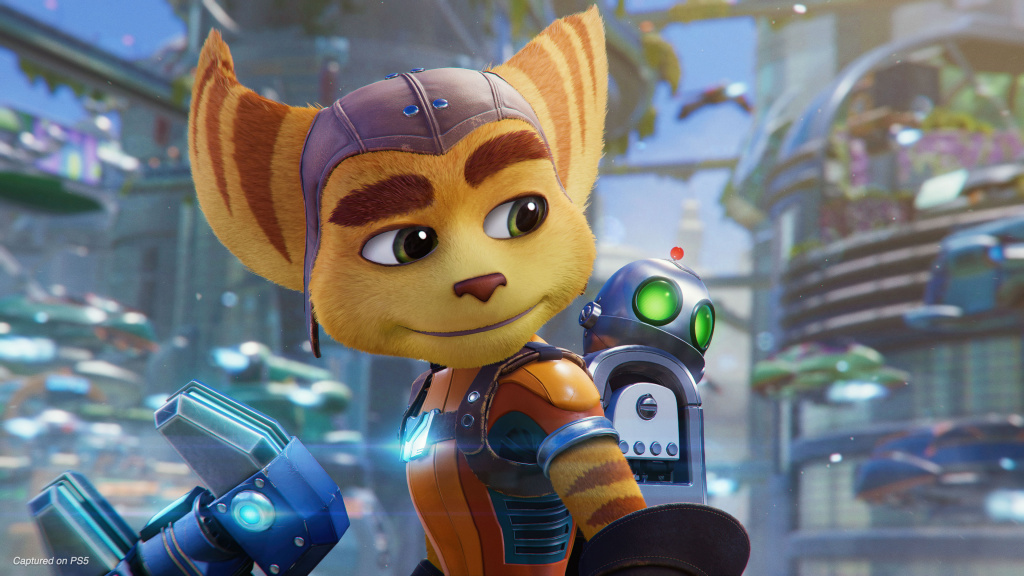 Ratchet and Clank are back in 2021(Picture: Sony) 
Platform: PS5
Release date: 2021
The true next-gen experience might come from a platformer. When the PS5 was first showcased, Insomniac's Ratchet and Clank: Rift Apart was the poster boy for Sony's SSD - jumping between worlds seamlessly without a loading screen in sight.
Coupled with the stunning visuals, this is one of the few PS5 exclusives confirmed for next year which look to prove the power of the hardware. After the 2016 PS4 remake of the original Ratchet and Clank, it's also the next evolution of a franchise reborn. 
Little Nightmares 2

Little Nightmares is bringing the horror (Picture: Tarsier Studios)
Platform: PC, Nintendo Switch, PS4, Xbox One
Release date: 11th February
Developed by Tarsier Studios, the original Little Nightmares proved to be one of the creepiest titles of the generation - blending platforming, puzzles and stealth with an intriguing story filled with disturbing characters.
The sequel looks to improve on the original in every way, picking up directly after the mysterious cliffhanger ending of the first. 
Resident Evil Village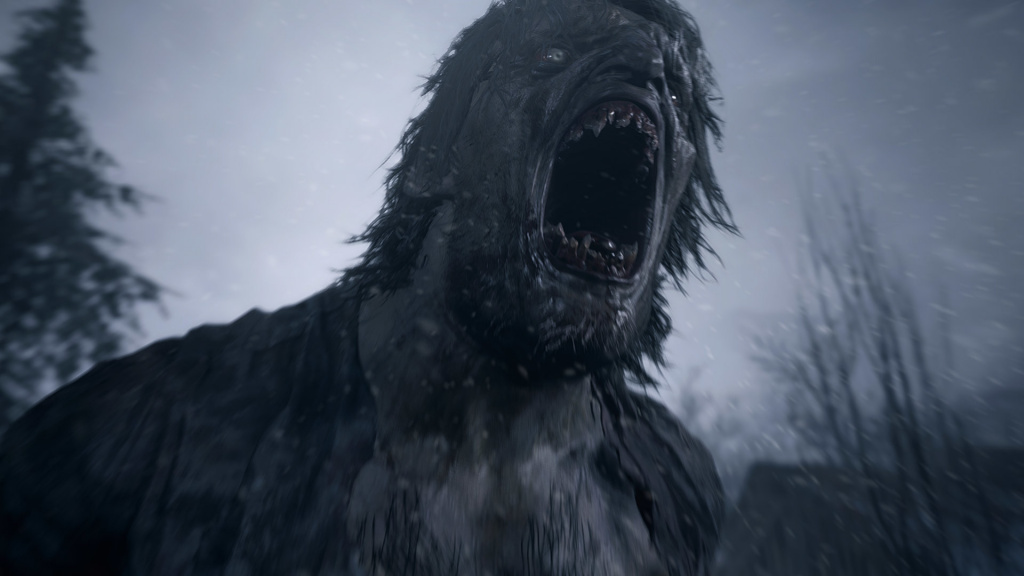 Resident Evil Village brings werewolves into the mix (Picture: Capcom) 
Platform: PS5, Xbox Series X and Series S, PC
Release date: 2021
Werewolves? Witches? Resident Evil Village is the sequel to Resident Evil 7 which looks to throw gothic horror into the formula from a first-person perspective.
The trailers have been suitably creepy, with protagonist Ethan coming face-to-face with Chris Redfield, who is now taking some questionable actions in a very questionable European village.
Returnal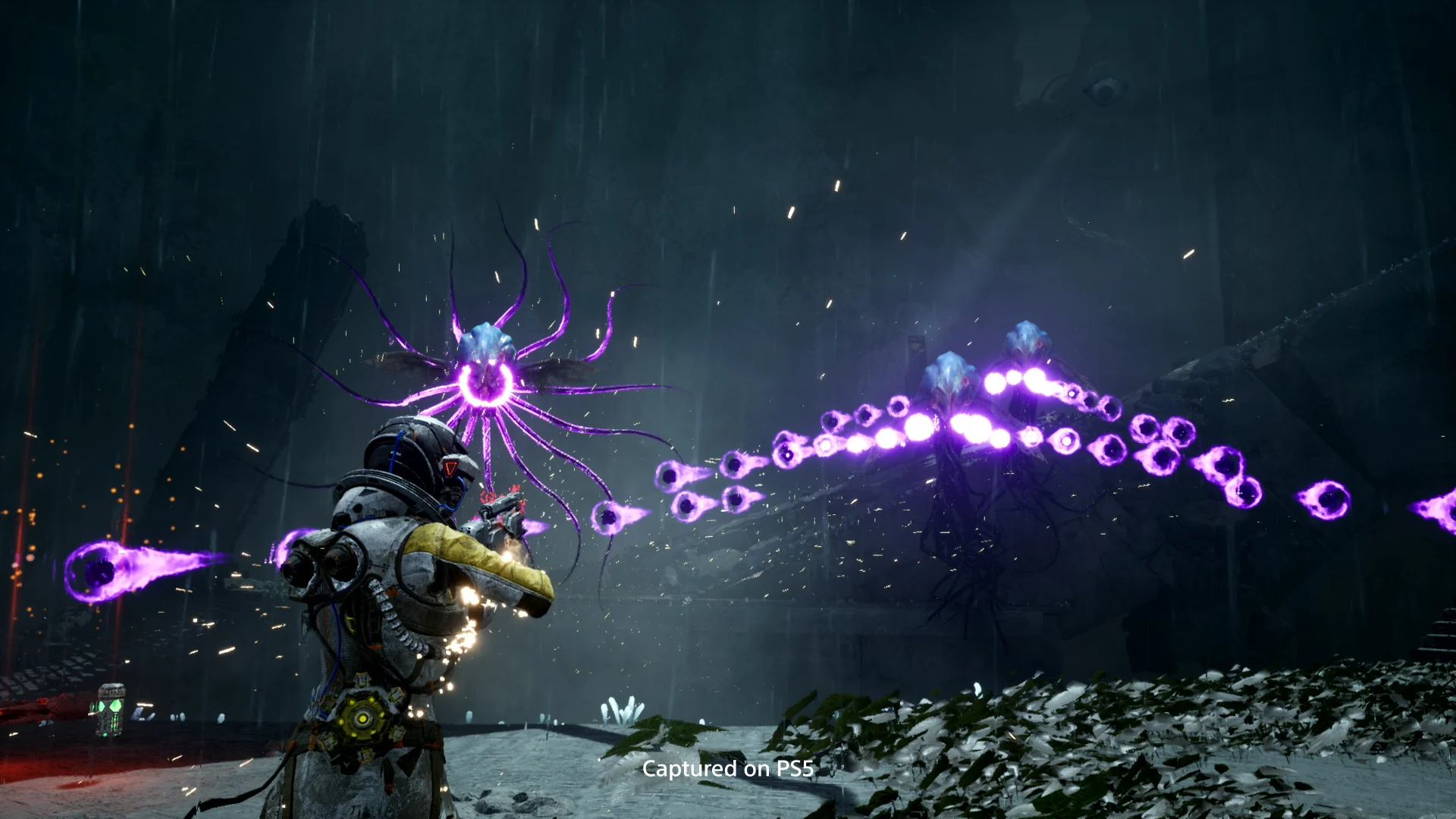 Returnal could be a sleeper hit (Picture: Sony) 
Platform: PS5
Release date: 21st March
Developer Housemarque have established their name with frantic shoot 'em ups Resogun and Nex Machina, with Returnal marking a shift into third-person shooter territory with rogue-like elements.
It looks to possess all the flashy action the developer is known for, and as a PS5 exclusive, will likely be another showcase for the new hardware. 
Deathloop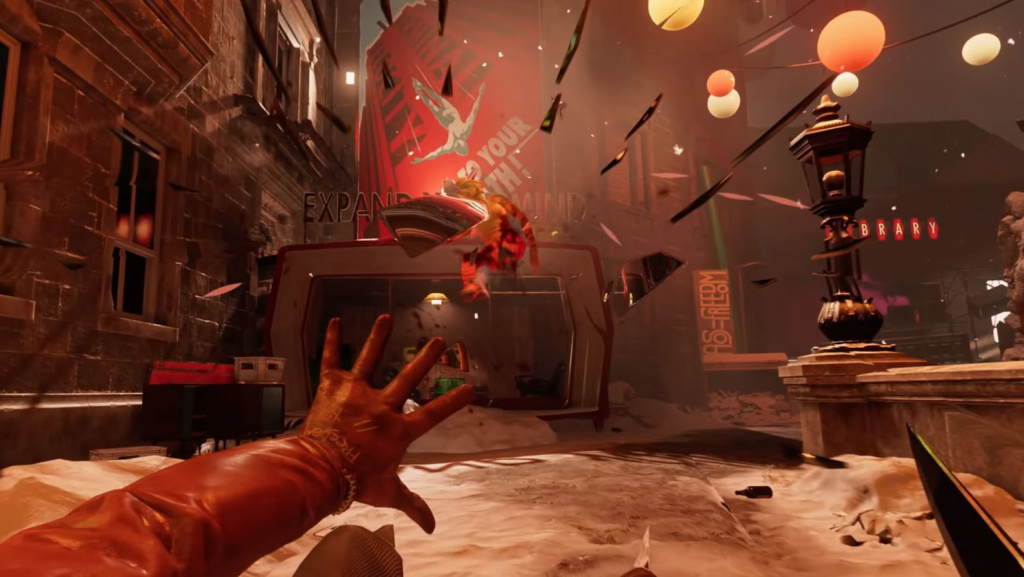 Deathloop could be another hit for Arkane (Picture: Arkane) 
Platform: PS5 and PC
Release date: 21st May
The studio behind Dishonored and Prey takes on time loop assassin's with Deathloop, which introduces a multiplayer component to the stealth-based action they're known for. 
As Colt, players are tasked with taking out eight targets on an island, all while another assassin hunts him down in order to reset the time loop. Considering the talent at the studio, this will likely be another interesting, original action title well worth seeking out. 
Far Cry 6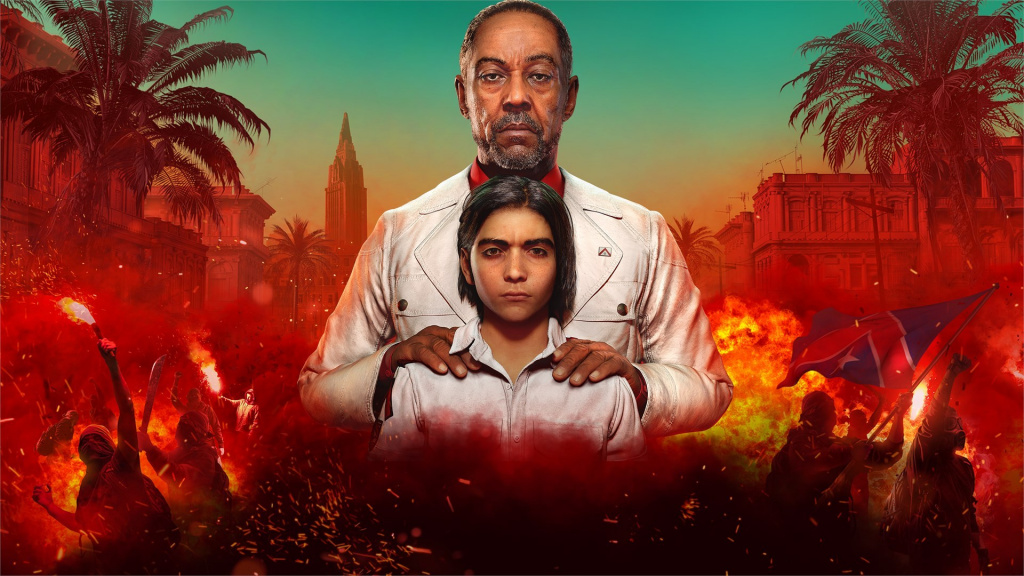 Far Cry returns in 2021 (Picture: Ubisoft) 
Platform: PlayStation consoles, Xbox consoles, PC and Google Stadia
Release date: 2021
Starring Breaking Bad's Giancarlo Esposito as a mad dictator, Far Cry 6 looks to continue the tradition of superstar villains stealing the show with exaggerated monologues. 
It probably won't redefine the Far Cry formula of taking over outposts with stealth and chaos management, but this is the first next-gen entry in the franchise set on the Caribbean island of Yara.
Hogwarts Legacy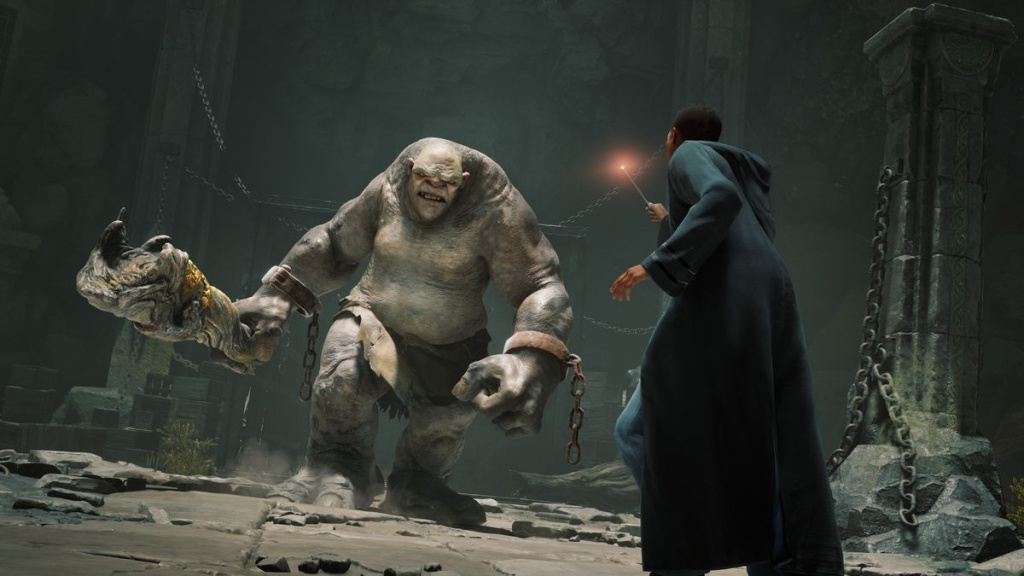 Harry Potter's Wizarding World is back in the spotlight (Picture: Warner Bros)
Platform: PlayStation consoles, Xbox consoles, PC
Release date: 2021
Developed by Avalanche Software, this open-world RPG is a Harry Potter spin-off set within Hogwarts during the late 1800s. 
There's been decent Harry Potter games in the past, but this holds the promise of delivering the definitive experience fans have been wishing for - but will it deliver the magic? 
Overwatch 2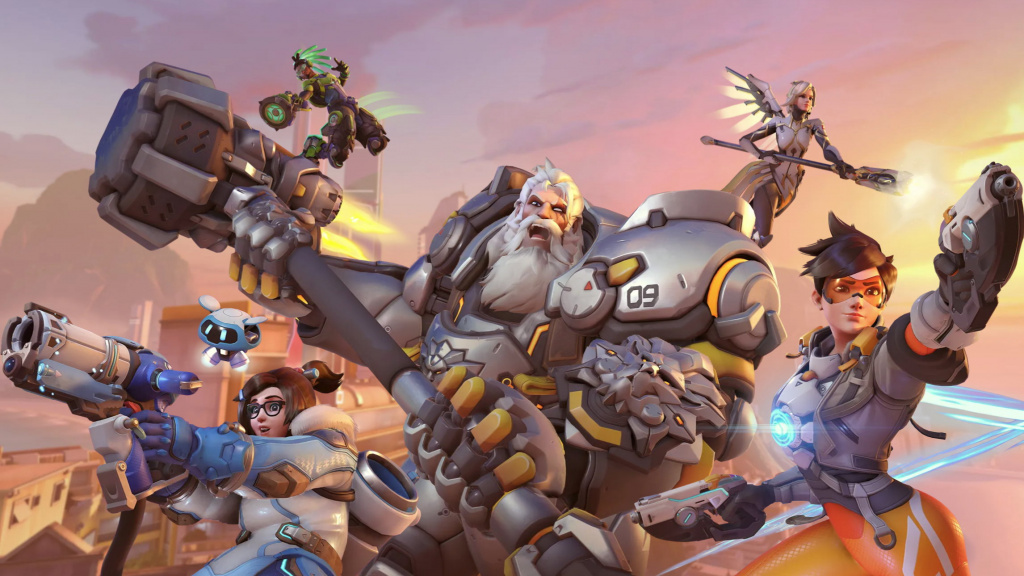 Overwatch 2 looks set for a 2021 release (Picture: Blizzard) 
Platform: PlayStation consoles, Xbox consoles and PC
Release date: 2021
Blizzard's semi-sequel to Overwatch was announced back in 2019, with an official release date expected to be revealed at BlizzCon 2021, potentially for later in the year. 
This will bring in a graphical overhaul, new story missions, game modes, maps and heroes - although it remains to be seen whether it'll be the full sequel fans are hoping for. 
New Pokemon Snap

Get snapping those Pokemon (Picture: Nintendo) 
Platform: Nintendo Switch
Release date: TBA
While a 2021 release date has yet to be confirmed, it seems very likely new Pokemon Snap will arrive during the 35th anniversary of the franchise. 
This is the sequel to the 1999 Nintendo 64 title, which uses rail shooter mechanics to create a game about taking photos of Pokemon in the wild. While we'll have to see if the formula holds up within a modern context, it's certainly the most exciting Pokemon release on the horizon. 
Horizon Forbidden West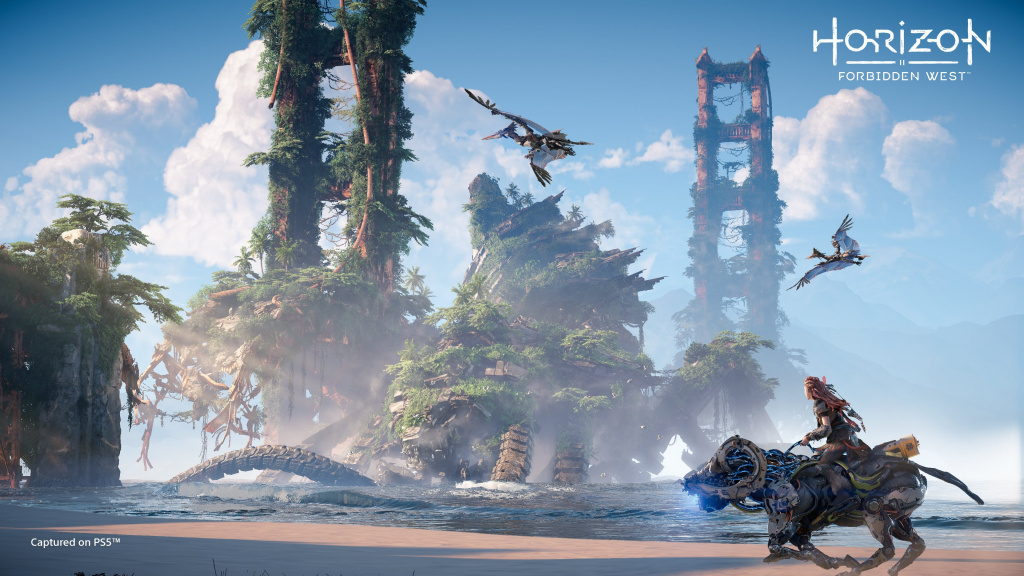 Forbidden West brings underwater exploration (Picture: Sony)
Platform: PlayStation consoles
Release date: 2021
The sequel to Horizon Zero Dawn was announced in 2020, which continues the story of arguably the best PlayStation mascot of recent years, Aloy. 
The sequel promises more robotic creatures and underwater exploration, although it's yet to be seen whether the open-world design will undergo a significant overhaul too. 
The Legend of Zelda: Breath of the Wild 2

Will 2021 be Breath of the Wild 2's year? (Picture: Nintendo) 
Platform: Nintendo Switch
Release date: 2021
While there were hopes of a 2020 release, the sequel to Zelda: Breath of the Wild now looks set to conquer 2021 - unless Nintendo has another major Switch release up their sleeve. 
We still haven't heard anything since the original trailer, although any new Zelda game is always a surefire game of the year contender. 
Guilty Gear Strive

The fighting game of 2021? (Picture: Arc System Works)
Platform: PlayStation consoles, PC
Release date: 6th April
The seventh instalment in the Guilty Gear franchise could mark its big crossover moment. This anime fighting game series has been developer Arc System Works best work, blending complex systems with stunning visuals. 
Despite a concerning beta pushing the title into 2021, there's still high hopes this will be the biggest and best fighting game of the year.
No More Heroes 3

No More Heroes will return in 2021 (Picture: Nintendo) 
Platform: Nintendo Switch
Release date: 2021
Travis Touchdown's comeback also slid into 2021, although we did get ports of the first two titles on Nintendo Switch to tide everyone over until the third instalment. 
The original games boasted stylish action, comical mini-games and some memorable boss encounters, with the trailer for No More Heroes 3 looking to relish even further in the bizarre. 
Ghostwire: Tokyo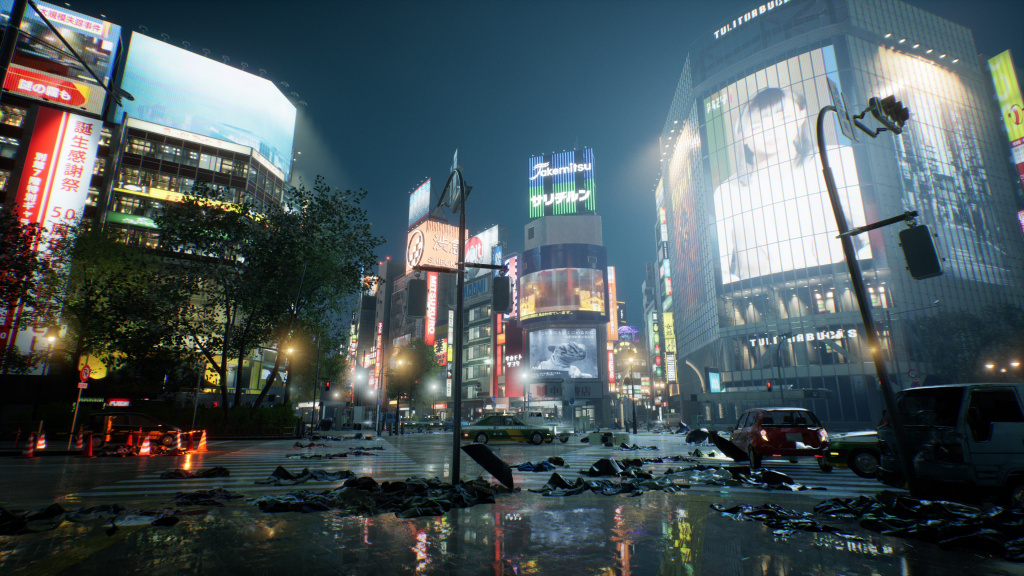 Spooky ghosts in Tokyo (Picture: Bethesda) 
Platform: PS5, PC
Release date: 2021
The Evil Within creators are delivering a unique horror experience in Ghostwire: Tokyo, which blends action-adventure mechanics with mysteriously ghost encounters. 
The gameplay has been described as "karate meets magic", so it's certainly a different experience from their survival horror roots. With a unique style too, this could be one of the most distinctive and original big-budget titles of the year. 
Balan Wonderworld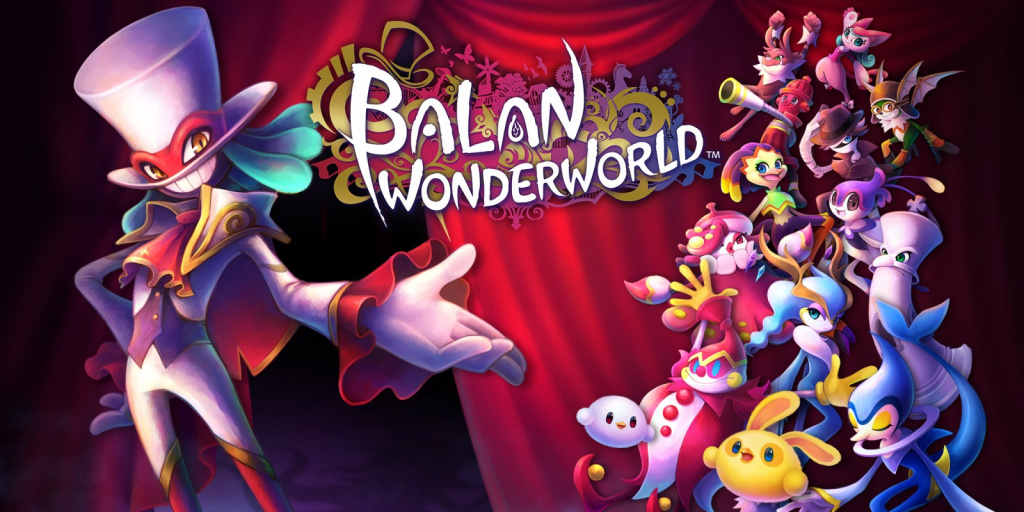 The surprise platformer of 2021? (Picture: Square Enix) 
Platform: PlayStation consoles, Xbox consoles, PC and Nintendo Switch
Release date: 26th March
This barmy platformer from the designer behind Sonic the Hedgehog looks like a leftover trip from the Dreamcast age, filled with extravagant colour, bizarre characters and a joyful soundtrack. 
Packing 12 stages with a variety of abilities and costumes, Balan Wonderworld could be the next major contender in the platforming space.
Scarlet Nexus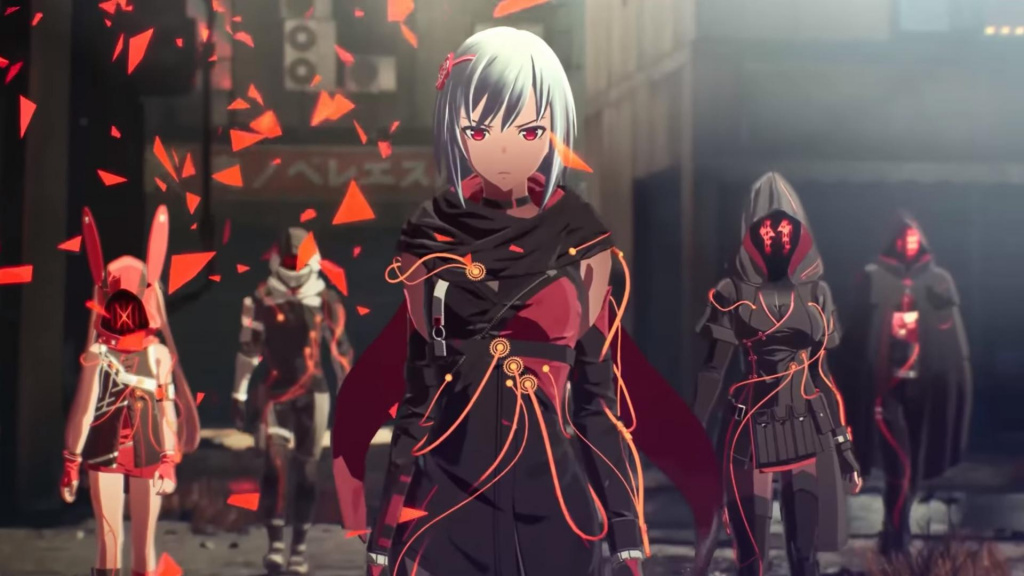 Scarlet Nexus is a flashy action RPG (Picture: Bandai Namco) 
Platform: PlayStation consoles, Xbox consoles, PC
Release date: 2021
Developed by Bandai Namco, Scarlet Nexus is a stylish action RPG set in a near future alternate reality where humans have developed a technology based on substances from within the human brain. 
It sounds heavy, but everything else about Scarlet Nexus looks sleek and stylish - looking like a cross between Devil May Cry and Astral Chain.
Gotham Knights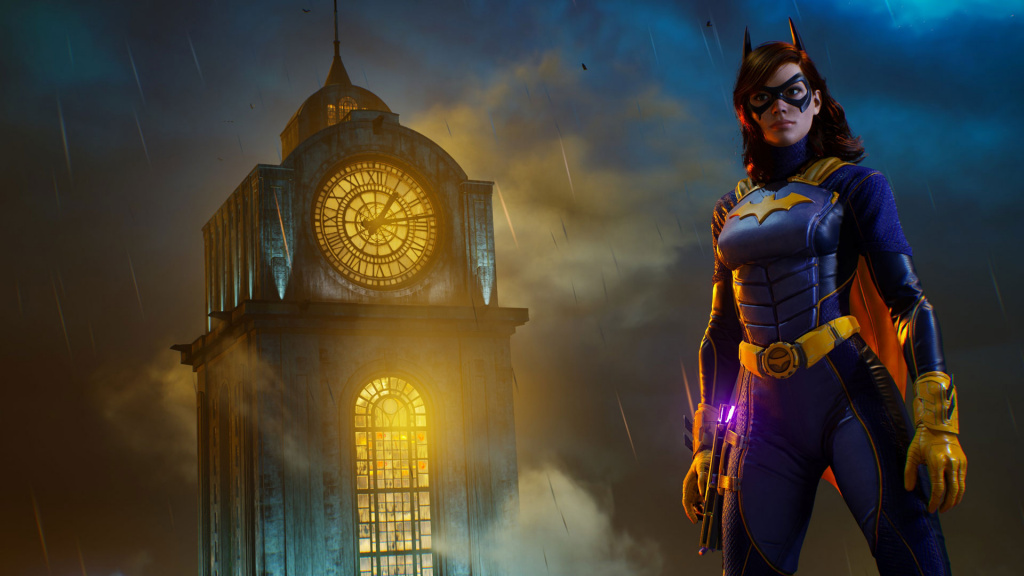 Gotham Knights is a different take on the Batman universe (Picture: WB Games) 
Platform: PlayStation consoles, Xbox consoles, PC
Release date: 2021
This open-world action RPG takes place in what's deemed the most realised version of Gotham City yet. Developed by WB Games Montreal, this title brings in elements of the Court of Owls storyline, as you control Nightwing, Batgirl, Robin and Red Hood. 
It's a different kind of Batman game many weren't expecting, but with two-player co-op and a full Gotham City to explore, this could be better than anyone imagined.
Ruined King: A League of Legends Story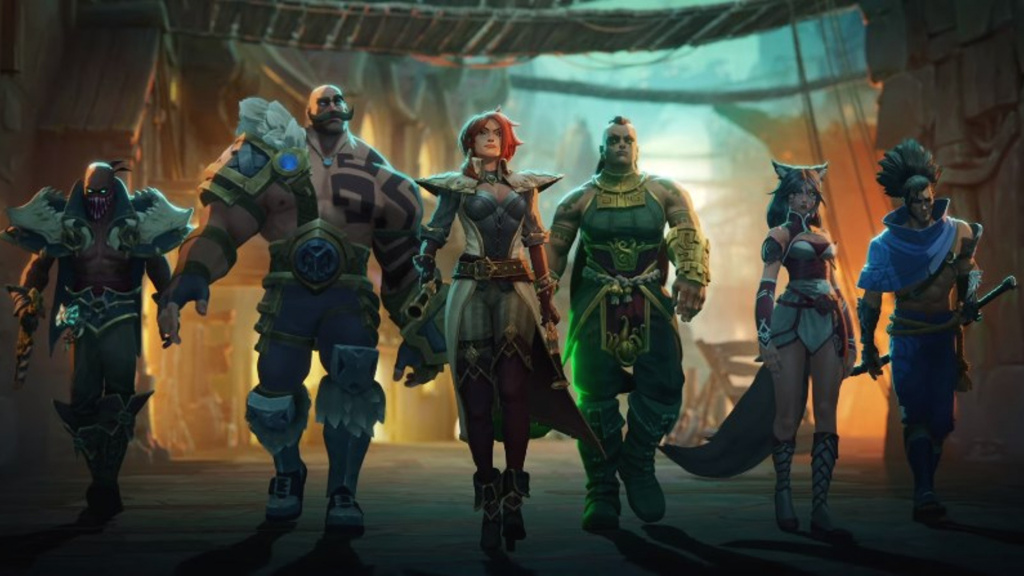 League of Legends is breaking free (Picture: Riot Games) 
Platform: PlayStation consoles, Xbox consoles, Nintendo Switch, PC
Release date: 2021
Riot Games is attempting to expand the League of Legends universe to a new audience with Ruined King, a story driven turn-based RPG developed by Airship Syndicate. 
It marks another step for Riot Games and a possible step towards League of Legends becoming an all-encompassing franchise beyond esports. But will it attract those who aren't already invested?
The Lord of the Rings: Gollum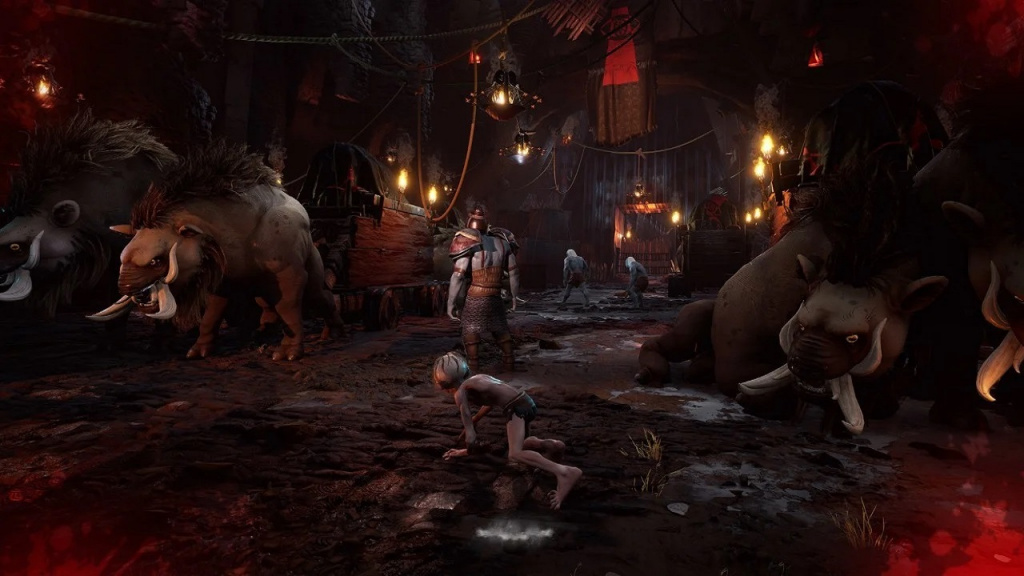 Precious? (Picture: Daedalic) 
Platform: PlayStation consoles, Xbox consoles, Nintendo Switch, PC
Release date: 2021
After the Shadow of Mordor series, The Lord of the Rings is set for another action-adventure title in Gollum - although this one looks to take a more narrative driven approach. 
This comes from developer Daedalic Entertainment who have built their name on point-and-click adventure games, but this title looks to be revolved around stealth and platforming as the creepy beast.
It Takes Two

It Takes Two could be the next big co-op title (Picture: Hazelight) 
Platform: PlayStation consoles, Xbox consoles, PC
Release date: 2021
From the minds behind A Way Out and Brothers: A Tale of Two Sons, It Takes Two continues developer Hazelight's experimentation with co-op gameplay. 
The setup is fascinatingly odd too, focused around a young child Rose whose parents get divorced - only to create two dolls which come to life to deal with the situation. Prepare for emotional tugs and co-op hijinks.
Back 4 Blood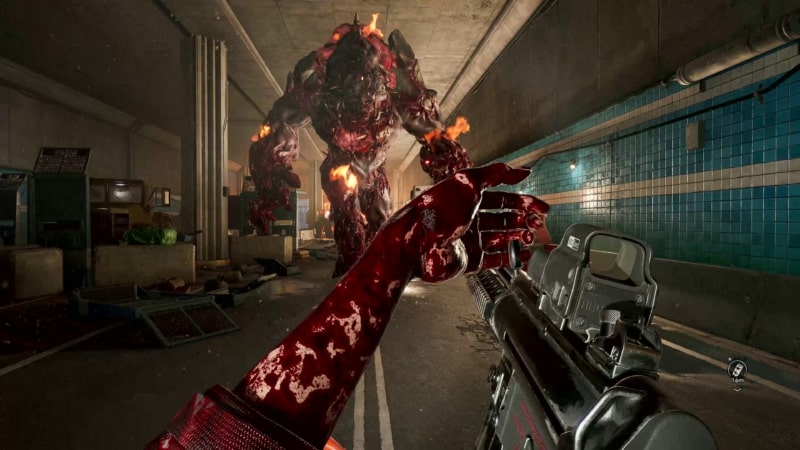 Will Back 4 Blood be a zombie smash? (Picture: Turtle Rock Studios) 
Platform: PlayStation consoles, Xbox consoles, PC
Release date: 22nd June
A spiritual successor to Left 4 Dead 2 from the original creators, Back 4 Blood could be the co-op zombie shooter which washes away the pretenders over the years.
An alpha showed the game's promise, but can Turtle Rock Studios revive the zombie shooter in 2021? With some slight innovation, they just might.
Battlefield 2021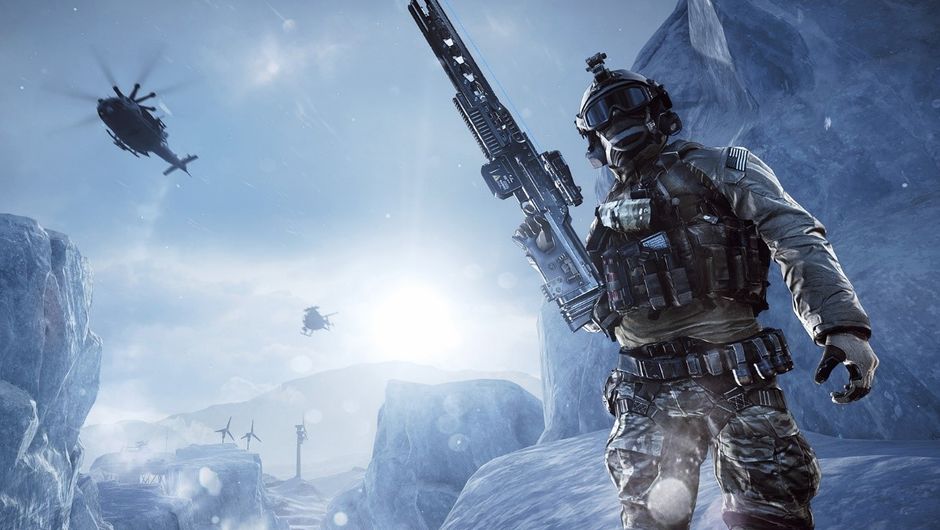 Will Battlefield have a comeback? (Picture: EA) 
Platform: TBA
Release date: 2021
The next-gen step for the Battlefield franchise looks set to arrive in 2021, which will undoubtedly be a technical showcase for the new systems. 
Little is known about the title, although after the fairly lukewarm response to Battlefield V, this might hope to put the franchise back as a firm rival to Call of Duty. 
God of War: Ragnarok

Kratos returns in 2021, apparently (Picture: Sony) 
Platform: PS5
Release date: 2021
Are we convinced this will come out in 2021? Not exactly, but this could be a similar situation to Spider-Man: Miles Morales in offering a more condensed experience. 
Either way, the next instalment in the God of War franchise will be a standout blockbuster experience you won't want to miss. 
Liked this list? Visit our section dedicated to all the latest video-games news and stories.