Space Punks can be best described as an amalgamation of Borderlands and Diablo.
The game features the distinct comic book visual style Borderlands is known for, alongside a wacky group of misfits as the main protagonists. On the other side, it is a top-down action RPG where loot is half the fun, just like in Diablo games.
It is without a doubt an interesting mix that, if done properly, has a lot of potential for a fun and engaging gameplay experience.
The good news is that the studio behind the game, Flying Wild Hog, is known for its Shadow Warrior series. The Shadow Warrior games are, despite some flaws, overall fun games with humorous stories and engaging gameplay, and we believe that Space Punks will follow the tested formula while improving some shortcomings based on the developer's experience with the previous games.
So, without further ado, let's check out what we know about Space Punks.
What is Space Punks?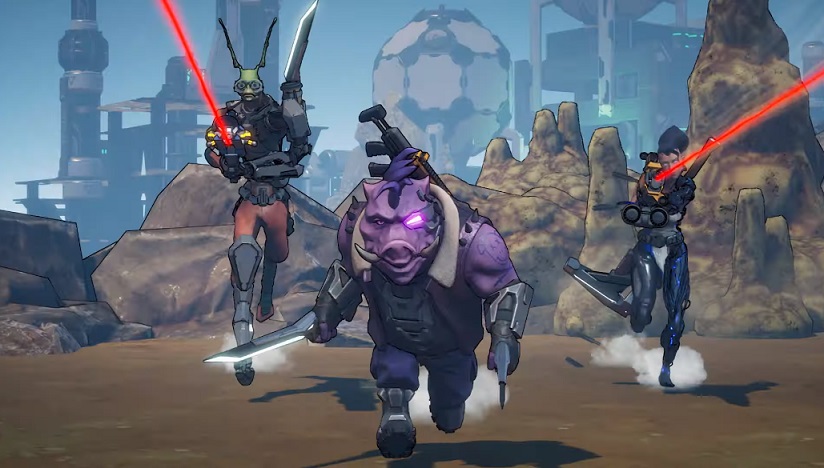 As we've already mentioned, Space Punks is an isometric top-down action RPG set in space.
It can be played either solo or in co-op with up to three other players (four in total).
Most importantly, Space Punks will be a live service game, which means that developers plan to support the game in the long run, both solo and cooperative play with a constant influx of new updates and content.
The four main characters are Duke, Eris, Finn, and B.O.B, and each one of them has a set of unique stats and abilities, which enables them to fill a specific role in your party composition. For now, we know very little about them, but that will change once the game launches.
Early access gameplay and features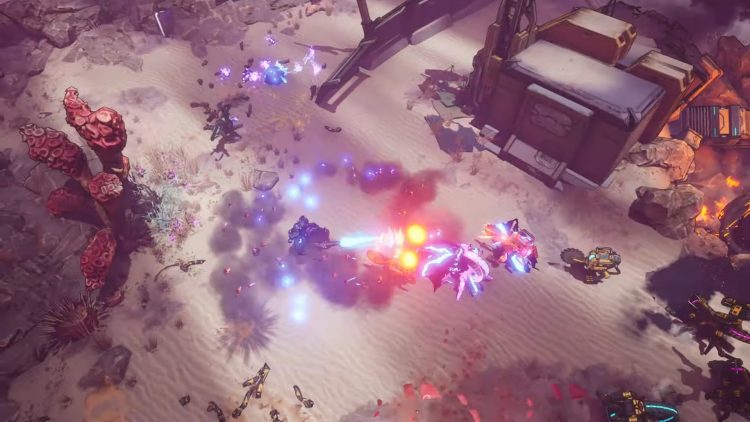 Space Punks is a mix of a typical top-down action RPG and a looter-shooter game with a focus on fast and explosive gameplay fueled with frantic encounters that include a healthy balance of melee and ranged combat.
According to developers, Space Punks' endgame will give players countless reasons to come back to the game, and there will be a lot of opportunities for diverse character development both in terms of their stats and abilities and in terms of gear that we will loot across different planets.
But when the game arrives in early access, it will start with a significantly smaller amount of content for players to test and explore.
Flying Wild Hog promises a full, story-driven campaign, but that will come at a later date, and the focus of the early access missions will be purely on action and gameplay.
Developers explain that they want to release "the whole package with the story, lore, backstory, and everything in one update," as they don't want to spoil anything for the players during the early access period.
Is Space Punks free? Monetisation system revealed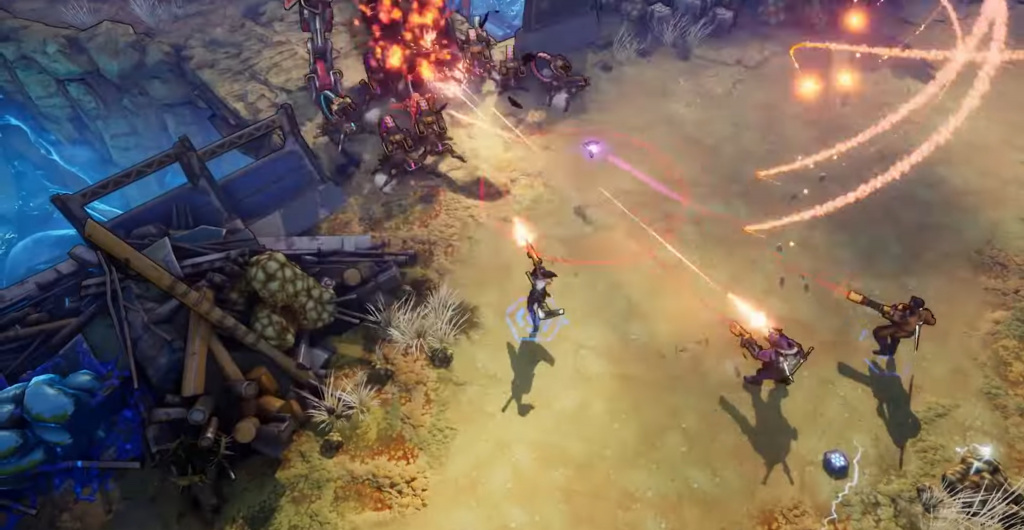 When fully launches, Space Punks will be a free-to-play game, but to enter early access, players will need to purchase "Founders Swag Pack" which costs $29.99 and includes entry into early access, all 4 characters, Season 1 battle pass and exclusive items.
Asides from buying the EA entrance, during the early access phase there will be no real-life money transactions, only with the in-game currency, but once the 1.0 versions releases, the cosmetic-only microtransactions model will be implemented, where players will be able to spend money only on cosmetic items such as emotes, dances, skins, new animations, and more.
Space Punks system requirements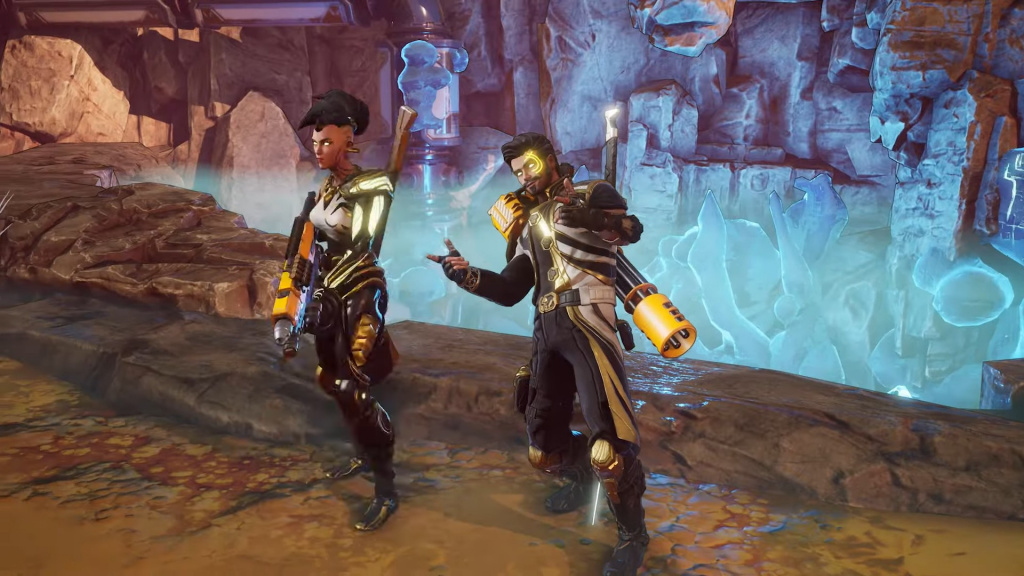 The game's stylish visuals are relatively undemanding, so you don't need to worry about getting upgrades if you want to play Space Punks
Here's what will you need to have in order to run Space Punks.
Minimum system requirements:
OS: Win 10
Processor: Intel Core i7- 3770 @ 3.5 GHz or AMD FX-8350 @ 4 GHz 
RAM: 8GB
Storage: 10GB
GPU: NVIDIA GeForce GTX 970/1060 or ATI Radeon R9 series 
Recommended system requirements:
OS: Win 10
Processor: AMD Ryzen 5 2600X or Intel Core i7-6900X 
RAM: 8GB
Storage: 10GB
GPU: NVIDIA GeForce GTX 1080 or ATI Radeon RX 5700 XT 
Early access release date and platforms
Space Punks will enter early access on 14th July 2021 exclusively on the Epic Games Store for a year.
An open beta phase is expected to start on PC later this year (winter), and in 2022 there is a plan for the game to be released on consoles and on Steam.