Before you think about getting rid of that old dusty PS4, you may want to hold on doing so, as Sony has confirmed games like Spider-Man: Miles Morales, Horizon Forbidden West, and Sackboy a Big Adventure will also come out for current-gen systems.
Detailed in a follow-up blog post after Sony's video conference in which both price and release date for the PS5 were unveiled, the company announced that PS4 users will get to experience some of their biggest titles without the need for an immediate upgrade.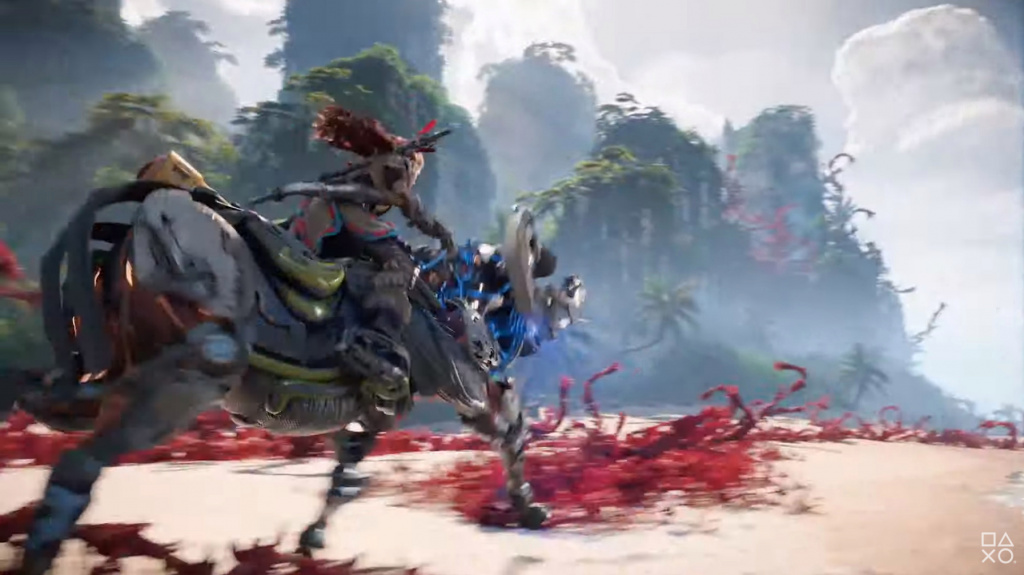 Horizon Forbidden Westwas missing from the most recent PS5 showcase (Photo: Guerrilla Games)
"While these three games were designed to take advantage of PS5 and its unique next-gen features like the ultra-high-speed SSD and DualSense controller, PS4 owners will also be able to enjoy these experiences when they launch," the statement reads.
Furthermore, if you choose to pick up any of these titles on PS4, you'll get a free next-gen upgrade, both for digital and retail copies.
"The PS4 digital versions of launch games include a free upgrade on both PS5 consoles, while the PS4 disc versions of these games include a free upgrade on the PS5 with Ultra HD Blu-Ray disc drive."
We know Spider-Man: Miles Morales will be a launch title when the PS5 hits 12th November in certain regions and on the 19th worldwide, however, Horizon Forbidden West was absent from the 16th September conference and is most likely not a launch title, suggesting support for the PS4 won't be stopping any time soon.