Last year, one of the biggest releases in the RPG genre came from miHoYo with Genshin Impact, a free-to-play game with gacha-style microtransactions, which has impressed players and critics with its high-quality setting and charming characters.
The title that has already been tested by millions of people, surprised everyone by having a more polished finish than many games of this genre, even comparing it with The Legend of Zelda, and making it one of the biggest releases ever from a Chinese developer or company.
Now, in recent days a new game from this country has caught the attention of everyone on the Asian continent and around the world, being developed and published by Lightning Games: Tale of Immortal.
Tale of Immortal: Its main story and success
According to its description, "Tale of Immortal is an open-world sandbox game based on Chinese mythology and cultivation." The game's formula is similar to Genshin's, however its visuals, along with its variety of interactive options with scenes and in-game NPCs, have managed to attract everyone's attention.
With a message of "Always stick to your heart, dare to fight against difficulties; make choices carefully and grasp your own destiny," this game transports the player to the role of a warrior, which gradually ascends towards becoming a deity of some form or other.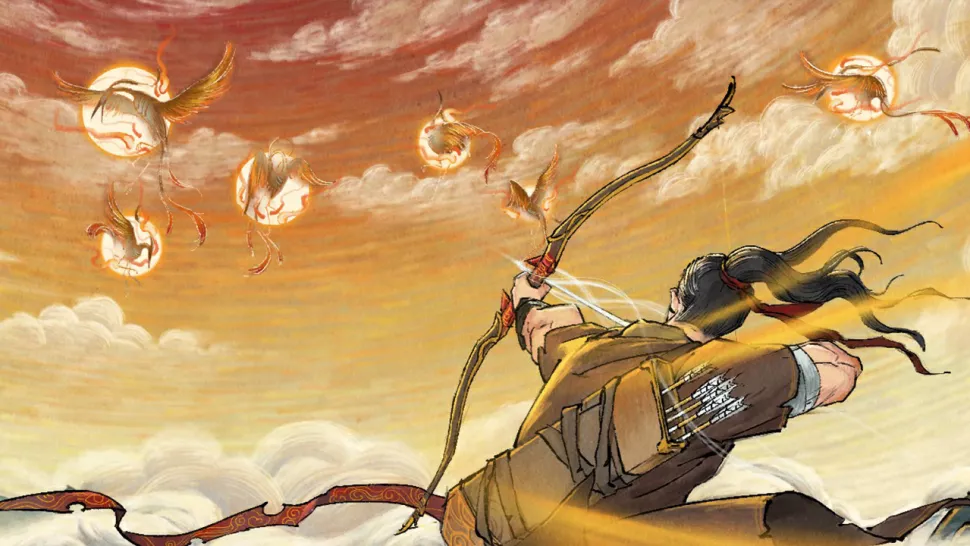 (Image: Lightining Games)
Therefore players must make particular choices depending on how they want to resolve things and build their character. This type of interaction, in which a player can connect with his character and his story, has been one of the most successful formulas in the genre, as titles such as World of Warcraft have shown.
And this has been demonstrated by its great reception, since the game has managed to have more than 170,000 concurrent players at the time of writing, according to statistics from Steam Charts.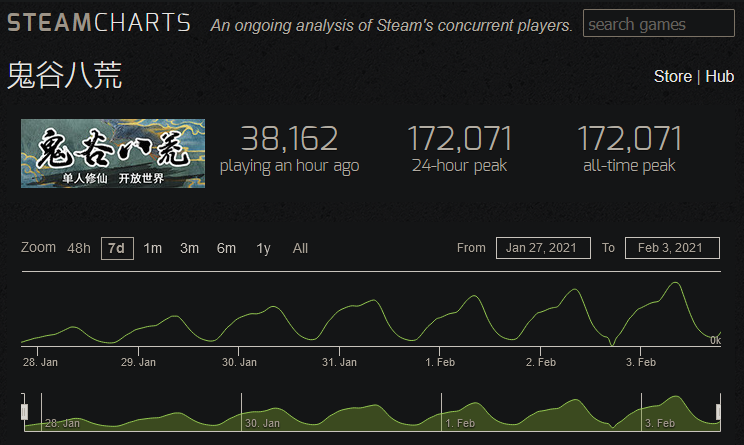 (Image: Steam Charts)
Tale of Immortal: Its future on the international landscape
Now, the interesting side of the game is that although it is available to everyone on Steam, through the Early Access program, the title is only available in Simplified Chinese, so anyone who wants to try this without the language barrier will have to wait for its language adaptation.
Regarding whether the game will be translated into other languages, one of the developers commented that "For localization, we absolutely would love to have them, but as you probably realized, the amount of words in the game and their difficulties could be very time -consuming, but we will work hard to have at least English localization in the future!"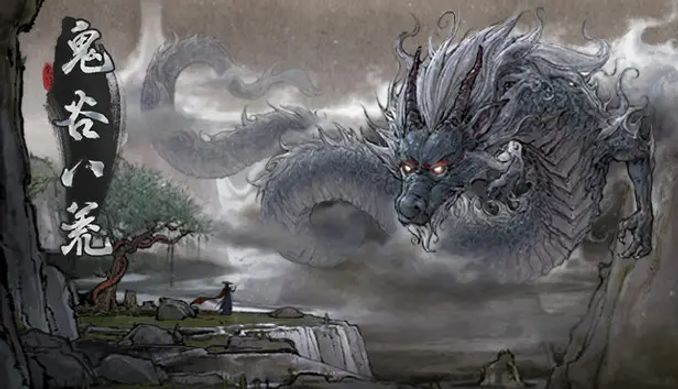 (Image: Lightining Games)
So with that said, the developers seem to be aware that the game has received international attention, and while according to their planning, the game will be fully released until later in the year, they are more than likely to work with its localization, once they have finished its main development, and made some bug and glitch fixes.
Tale of Immortal is available through Steam as Early Access for $ 20, with six chapters released so far, and only in Simplified Chinese at the moment.