Dealing with hackers in competitive multiplayer games is an issue plaguing many of the modern titles in the market, so it's unsurprising that Team Fortress 2, the first-person shooter developed by Valve and released in 2007, is also dealing with its fair share of cheaters.
As a 13-year-old game, support from the developers can be scarce, and while Valve has recently added new features that make it easier for players to mute people, nothing is being done about the cheaters going rampant. 
Due to this, fans of Team Fortress have decided to create a very creative way to deal with cheaters -- they added anti-cheat bots able to spot those using hacks, targetting them in-game.
"There is a new type of bots on tf2 'the extermination bot services', they're cheaters but scripted especially to kill other cheaters in any game, they won't kill you, if you see one of them don't kick him, they're friendly with true players, they will help you," Twitter user MR QUATTRO shared.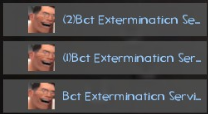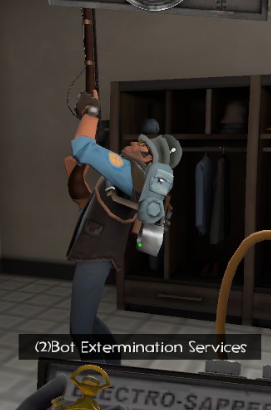 Companies like Activision have taken measures beyond adding anti-cheats within their games, filing a lawsuit against a company providing hacks for Modern Warfare and Warzone, forcing them to stop their operations.
Riot's Valorant anti-cheat system has proven to be one of the most successful in recent years, as they have detected and banned over 1,800 cheaters already despite controversy stemming from the intrusive nature of the system.