According to Ubisoft, The Division 2 has a community of over 40 million players.
The first game has been released over five years ago, and the world of the post-apocalyptic US quickly gathered a huge community of players.
And today, Ubisoft has announced their future plans not just for The Division 2, but for the next The Division games as well.
They have revealed The Division Heartland, the brand new game set in the same universe as the first two games.
What is The Division Heartland?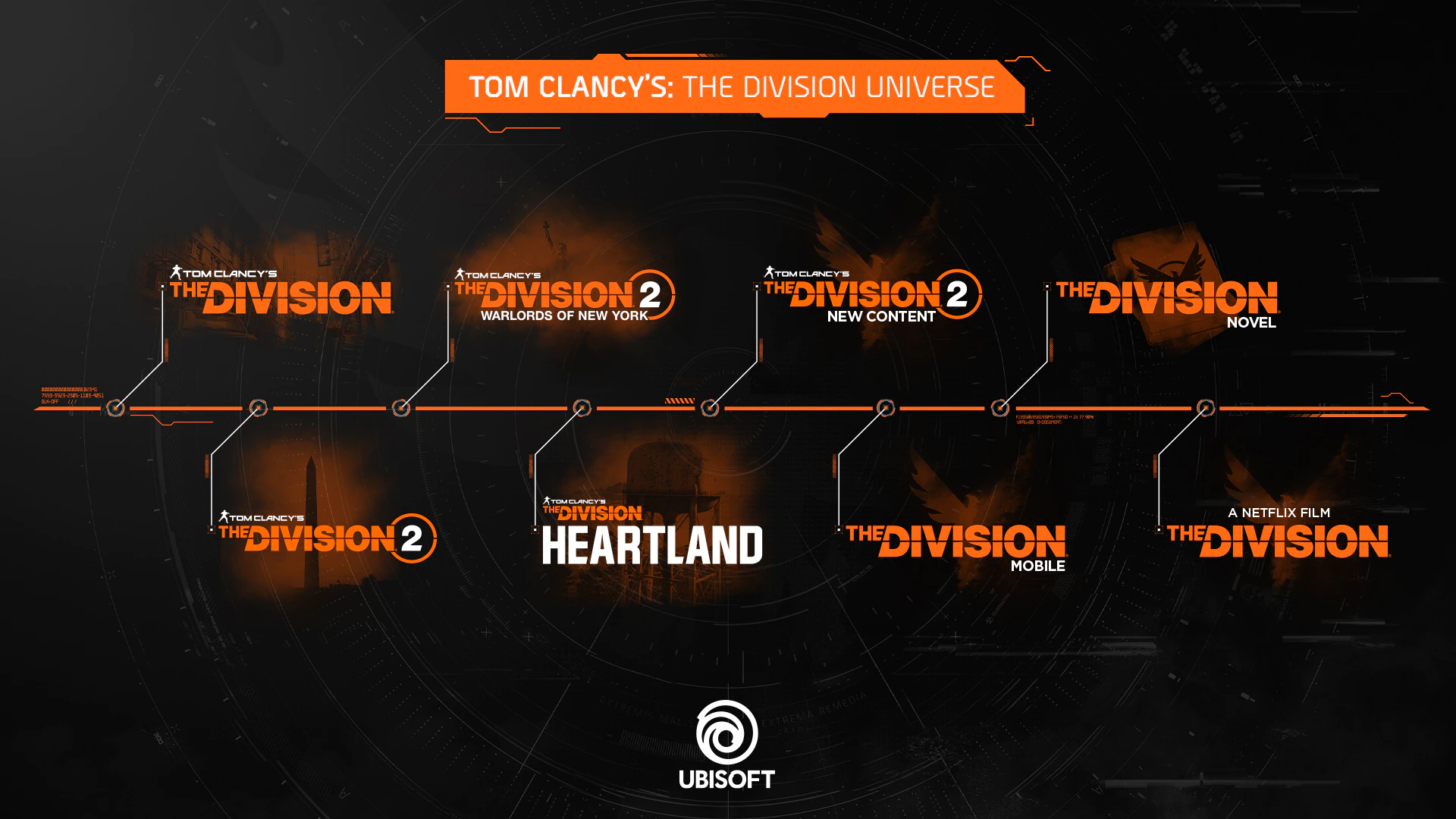 Ubisoft has big plans for The Division universe, including a movie and a mobile game (Picture: Ubisoft)
The Division Heartland is a new game set in the world of the previous two games, but it won't be a direct sequel or a part of the main series. Instead, the game is a spin-off title.
It has been developed by Red Storm studio, the studio that has been working on Tom Clancy games since 1997, most noticeably the Ghost Recon series.
Unlike the previous two The Division games, this one will be a free-to-play game.
The Division Heartland gameplay
We don't know much about the game currently, as Ubisoft hasn't shared any additional details about what can we expect from the game.
Ubisoft says that "Heartland is a standalone game that doesn't require previous experience with the series but will provide an all-new perspective on the universe in a new setting."
Based on the fact that this will be a F2P game, we think that it will most likely be a PvP title, and it will probably have things like Battle Passes and all kinds of cosmetics.
The Division Heartland trailers, leaks, more
Ubisoft hasn't yet released and trailers or teasers for the game, nor there are any leaks.
As soon as something becomes available, we will update the article.
The Division Heartland closed beta: How to register
Though we still don't have any details on the game, Ubisoft has already announced that we can soon expect the closed beta to start.
Everyone will have a chance to participate, and if you want to sign up for a chance to participate, you can do it at this link.
The Division Heartland release date and platforms
The Division Heartland is expected to be released in late 2021 or early 2022 on PC, consoles, and cloud.