The US has seen protests across the country as people are clamouring for justice after the tragic loss of George Floyd, an African-American citizen that was a victim of yet another case of police brutality in the United States due to officer Derek Chauvin's inhumane act.
Speaking out against racism and profiling is key to raising awareness and helping end this cycle of violence, with esports personalities, as well as the gaming industry as a whole, taking a stand to support the efforts of those protesting against these continued abuses.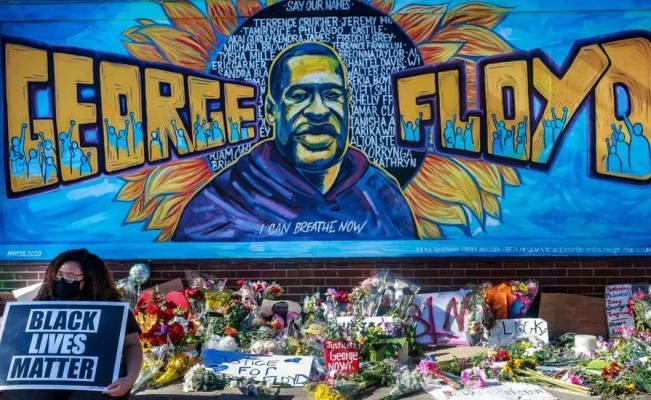 (Picture: AFP)
One of the most heard voices in the streaming landscape is that of Benjamin "DrLupo" Lupo. He sent a powerful supportive message to all those suffering from discrimination in these trying times.
"Black men and women are facing discrimination every single day in the United States literally just for being black. They die just for being black."
He addressed the riots, explaining them to his audience in categoric fashion. "I hope you f**cking hear me when I say this. Those people are doing that because they have not been heard before now. Because when people are not heard, that's when rioting happens."
Fortnite star Ali "ShypherPK" Hassan invited people to do "some research on what's going on, there's real information out there about the injustices that are happening right now, especially towards black people in the United States, and to all minorities."
Many more high profile esports personalities have opted to donate to the Minnesota Freedom Fund, which serves as means to help out those protesters that find themselves behind bars while trying to get their voices heard.
Team SoloMid's Ali "Myth" Kabbani tweeted out a heartfelt message alongside his donation.
"Today I had to text my sister to make sure she complies when interacting with cops. It's a shame that I even have to send a message like that."
One of the biggest members in the Smash community, Gonzalo "ZeRo" Barrios, used his platform to denounce the constant abuse people of color and foreigners are subject to on a daily basis after a video of a CNN reporter being detained for doing his job went viral.
"How can people claim people of color aren't profiled on the daily? This time they can't hide under the lack of video evidence," he said right before following up with a donation of his own to the Freedom Fund.
More pro players from the Ultimate community decided to start a chain of donations. Ezra "Samsora" Morris joined in, not before he shared the reality for many black people in North America
"It's heartbreaking when my mom always tells me she fears for my life every time I go in public just because of the color of my skin."
Malik Forté, an esports commentator recognisable for his work with the Overwatch League, shared his experience during the peaceful protests in Los Angeles, where the LAPD was deployed to scare off the citizens by actively threatening them.
"Everything was peaceful and then the cops rolled up and started shooting pellets on the ground to scare them off."
Some companies on top of making official statements regarding the situation decided to stop scheduled events around their latest games. Such is the case for EA with Madden 21, postponing a "celebration" of the title set to happen on June 1st.
"We stand with our African American/Black community of friends, players, colleagues and partners. Our immediate attention is on actions we can take to drive change against the unjust treatment and systemic bias that is plaguing the nation and our world."
If you wish to help those fighting for equality, please read and inform yourself of the situation and consider donating to the Minnesota Freedom Fund, we also encourage you to seek out local organisations that aim to combat racism in all its forms and free people from discrimination and violence.