It has been an uncomfortable 24 hours for esports. Both the LEC and BLAST Premier have announced sponsorships with NEOM, a planned technological megacity being developed in Saudi Arabia that is the brainchild of Crown Prince Mohammed bin Salman. A city that is being built on the blood of the indigenous tribe it is displacing, and the human rights abuses perpetrated within the country - especially against the LGBT+ community.
This is disappointing because this is the LEC. It's my team, my product, my managers, my office.

My family. My home.

This isn't someone far away in HQ that I don't know. This is devastating because I know who made these choices and I feel silenced.

— Froskurinn (@Froskurinn) July 29, 2020
The CS:GO community has thus far remainded largely mute, but the League of Legends response has been as swift as it has been furious. The entire on-air team has spoken out on twitter - a bold move considering the vast majority are freelance talent, meaning they could be cut from the broadcast with little to no notice - as have the production and backroom staff.
There have been many good days to be a member of the #LEC team, today is not one of those days.

— Daniel Drakos (@DanielDrakos) July 29, 2020
The team themselves seem to have been blindsided by the announcement, allegedly only being briefed that the sponsorship was going ahead last night according to Aaron "Medic"  Chamberlain over on Reddit. That's less than 24 hours notice, and made worse by unconfirmed statements from insiders that this was after LEC staff and on-air talent had been told that the deal was dead in the water after they'd dissented about it earlier in the week.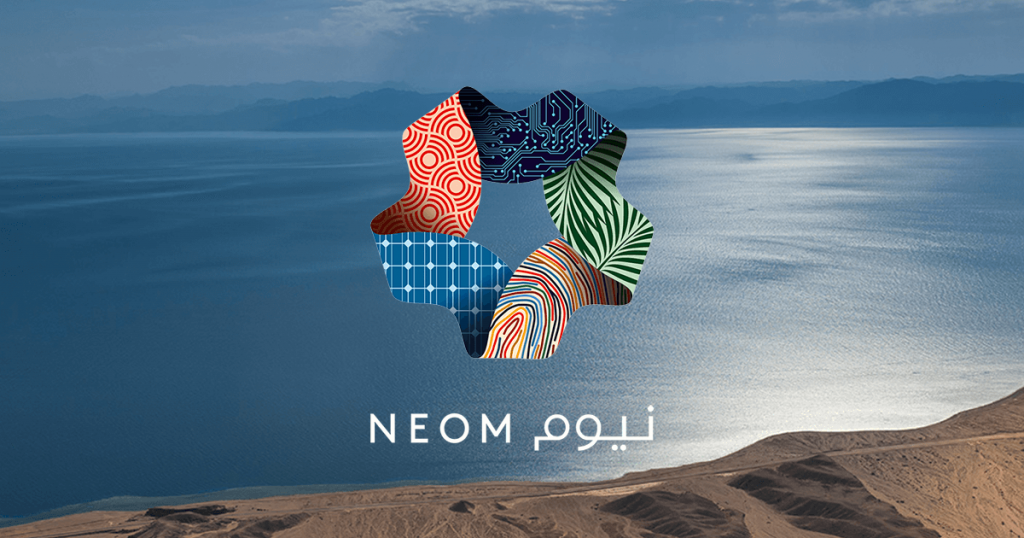 (Picture: NEOM)
The question becomes, what further action can be taken? Striking is certainly an option but does come with associated risk. Options for talent within esports - and LoL especially, as the higher-tier ecosystems are controlled by Riot exclusively - are limited, and wilfully antagonising your sole potential employer is a huge burden that has to be weighed carefully.
I can't answer that right now. We are all in shock.

— Eefje Depoortere (@sjokz) July 29, 2020
And yes, of course we are thinking of our livelihoods, wouldn't you?

That doesn't change we feel blindsided by the people close to us who now want us to push this awful sponsor on our broadcast, and want to take action.

Saying that isn't genuine is extremely hurtful.

— Eefje Depoortere (@sjokz) July 29, 2020
That's not to say strike action isn't on the table: Eefje "Sjokz" Depoortere, the LEC's host, wasn't ruling it out, but noted the team were still processing and weighing up their options. As it stands, we've already seen german caster "Kalle" announce his intent to not cast this weekend on the German language broadcast as a result of the NEOM sponsorship.
"The partner politics of riot are very questionable since the start of LEC. I will not cast this product in the foreseeable future."

That's good to know that one of the German casters of #LEC announced that he will not cast the league for the time being... https://t.co/22Q3bvkGge

— Emma (@Glaeweth) July 29, 2020
This isn't the first sponsorship that has raised eyebrows in esports, or even just the LEC. This year's KitKat sponsorship, for example, has been problematic due to its ties to Nestle, a company that's history is rife with unethical decisions.
The LCS is sponsored by Verizon, who were condemned for throttling firefighters' data during the California wildfires, and Twitch Rivals has been sponsored by the US Army's esports initiatives, which is now being targeted by the likes of Alexandria Ocasio-Cortez to try and curb their attempts to use esports as a recruitment opportunity.
The reason the NEOM sponsorship has sparked such outrage within the LEC and its fanbase is the LEC's huge on-air support of LGBT+ rights, and vocal members of the talent being openly LGBT+. The LEC's icon is currently decked out in pride colours, but that statement seems increasingly hollow in the face of the league's recent moves.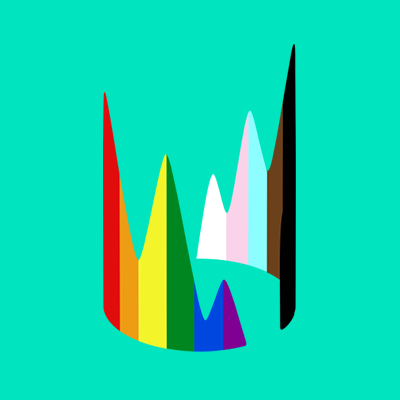 The LEC logo recently got a Pride makeover. (Picture: LEC)
For the talent and the fans this sponsorship deal rings as both unethical and hypocritical, forcing the likes of Indiana "Froskurinn" Black to promote a city-state that could see her killed.
The league I cover is now promoting a country that would kill me just for existing. Feels great.

— James 'Stress' O'Leary (@StressCasts) July 29, 2020
That said, a number of fans have called out casters for their vocal dissent about this issue, but not others - notably Riot's position as a subsidiary of Tencent, a highly influential Chinese organisation. Medic offered a measured response, stating that he had reconciled that LoL was owned by Tencent against the work the LEC was doing in promoting LGBT+ rights, but that the LEC's direct endorsement of NEOM - one that they had full control over - was something that neither he nor the rest of the broadcast team could stand by.
It does. I have reconciled the difference between me working for the LEC, and promoting the work the LEC does for LGBT+ rights, against the fact that League is owned by China.

This direct endorsement is something I cannot stand by.

— Medic (@MedicCasts) July 29, 2020
One has to question precisely how much money was on the table for the LEC to tarnish its integrity by associating itself with a sponsor that is so antithetical to its espoused standards, especially when the entire front-facing broadcast team is in revolt over it as well, to make this deal "worthwhile" in the eyes of management.
But this is a frustrating trend in traditional sports, as much as it is beginning to rear its head in esports as well: WWE was linked with a lucrative Saudi Arabia deal, the FIFA World Cup was mired in bribery scandals and ethical concerns over allowing Qatar to host the next tournament. Now it appears to be bleeding over to esports, with the LEC and BLAST Premier sponsorships. It is disheartening to see companies eventually choosing money over morality; profit over people.
On a broader scale, this puts Riot and their esports, alongside BLAST Premier, in a difficult position. Much like with the all too recent Hearthstone scandal that Blizzard handled notoriously poorly, Riot and BLAST are desperate to keep their esports an apolitical space - understandable when you are trying to unite a vast array of cultures whose countries of origin may be in conflict.
Working from within that framework, it is a complete PR disaster to endorse a sponsor that is so inherently politically volatile, especially when said sponsor is also in direct conflict with your professed ethical standards.
Even beyond that, human rights are by all intents supposed to be apolitical in and of themselves, in that they are to be adhered to regardless of political persuasion. To sign on a sponsor that is in conflict even with that base standard is a mark against those who signed the deal.