PlayStation VR might be the easiest way to jump into virtual reality if you already have a PlayStation 4 or PlayStation 4 Pro, but the tech still hasn't quite hit the mainstream yet. 
In fact, Sony's most recent sales figures suggest the headset has sold 5 million units as of the end of 2019, that's less than 5% of the over 100 million PS4 consoles sold so far. That's not for want of trying though, as PlayStation VR is in the best position it's ever been software-wise. 
If you're curious about picking up the headset or simply looking for the next game to play, here are our top picks. 
Astro Bot Rescue Mission

Astro Bot Rescue Mission is an essential experience ​​​​​​(Picture: Sony) 
Do you remember the first time you played Super Mario 64 and marveled at the way the portly plumber ran around in three dimensions? 
Astro Bot Rescue Mission captures that same essence while showing how far platformer titles can go. It's not challenging, but no two levels are the same as it toys with perspective and depth perception in interesting ways. 
Along with top-notch gameplay, it has the most adorable protagonist you'll find in VR and uses the DualShock 4 controller in innovative ways too. 
Blood and Truth
While Astrobot uses the DualShock, Blood and Truth relies on the PlayStation Move controllers and essentially puts you slap bang in the middle of an action movie. 
As a former Special Forces soldier, you'll peek out from behind cover, unload clips into all manner of gangsters, throw grenades, and interact with all kinds of objects littered around.  
Add to that car chases, helicopter gunfights, and the kind of action sequences to make James Bond blush, and you've got the most frantic action in PSVR. 
Resident Evil 7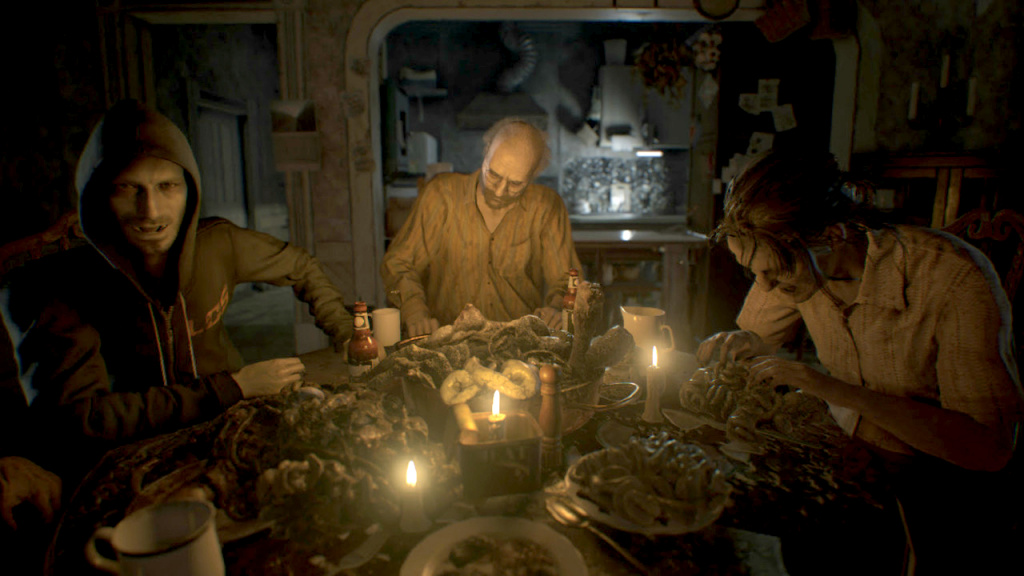 Resident Evil 7 is even scarier in VR (Picture: Capcom) 
The kind of game that'll make you yearn for Blood and Truth's arsenal, Resident Evil 7 is entirely playable in VR – but you'll need strong stomach to get through it. 
This survival horror title stars Ethan Winters, a man on the hunt for his missing wife when the search takes him to a dilapidated manor in Louisiana. 
The house is as much a character as its unnerving residents, and playing in VR gives a new appreciation of every mouldy wall, every shadow, and every moment you jump so much you almost lose your lunch. 
Beat Saber
Star Wars Jedi: Fallen Order might not be a VR game but Beat Saber will make you feel more like a Jedi than EA's latest adventure. 
A rhythm game where players swing a red and blue lightsaber in time to the music, Beat Saber is the kind of title you simultaneously forget the physical world and work up a bit of a sweat. 
With a sensational soundtrack and plenty of difficulty variables, there's something for everyone, and the game's song library continues to grow with paid DLC. 
Tetris Effect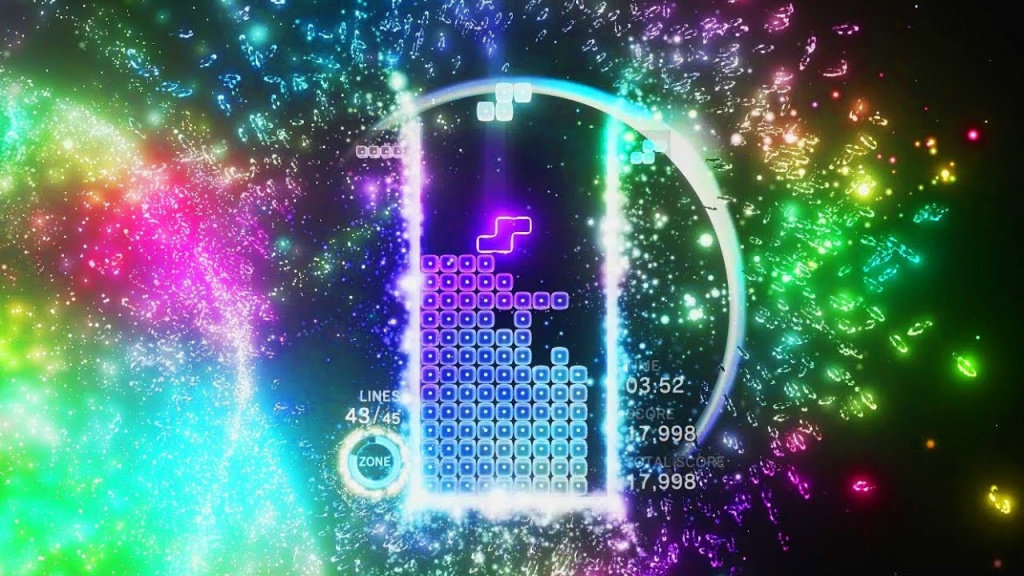 Tetris Effect is Tetris reborn for a new age (Picture: Resonair) 
We know what you're thinking, it's Tetris. The original puzzler has been ported to almost every platform imaginable, but VR might be the best way to play it. 
Tetris Effect is a spellbinding mix of a soundtrack which reacts to gameplay, and gameplay which reacts to the music. Each "session" played comes across more like an experience, with Tetris Effect leaving you feeling almost meditative at the best of times and pure magic when it frantically fires on all cylinders.  
If you think you've seen everything Tetris has to offer, think again.