Wreckfest and Battlefield V lead Sony's PlayStation Plus line-up for May 2021.
If you're unfamiliar, Wreckfest is considered a spiritual successor to the FlatOut series, and sees players compete in destruction derby races which are slightly more methodical and strategic than the arcade thrills seen in Destruction All-Stars.
Wreckfest is the PS5 exclusive game on May's line-up, while Battlefield V and Stranded Deep are next month's PS4 offerings. The latter is a procedurally-generated survival game, as you scramble for survival in the Pacific Ocean across various island tropics.
All these titles will be free for PS Plus subscribers starting Tuesday 4th May, so make sure to add them to your library so you can download them later (as long as you're still subscribed).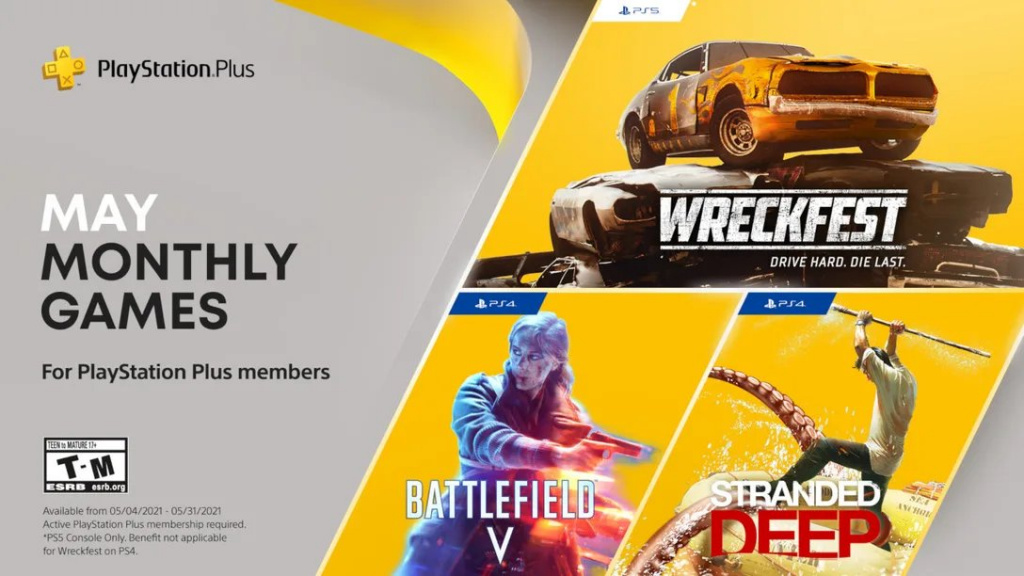 Here's your PS Plus line-up for May (Picture: Sony) 
It might be considered a quieter month following the release of Oddworld: Soulstorm this month, but Wreckfest has scored very positive reviews since its full release in 2018 — earning a score of 81 on review aggregate site Metacritic. 
The release of Battlefield V is significant too considering rumours of the next installment have been circulating recently - so could this sign-post a reveal soon?
What do you make of May's PS Plus games? Let us know in the comments.