Apex Legends Season 8 has brought dozens of new content to Respawn's popular battle royale title, from changes to the map in Kings Canyon, to a new Legend, the hero of Salvo, Fuse.
EA is now seizing the momentum of Ruse's launch to announce his new exclusive skin, which will only be available through Prime Gaming, as part of the Amazon Prime subscription service, starting 6th February.
This new skin, known as Freedom Fighter, will be part of the monthly rewards from 5th February to 15th March, which will join the collection of exclusive Prime skins along with Wraith, Queen of Hearts, available until 17th February.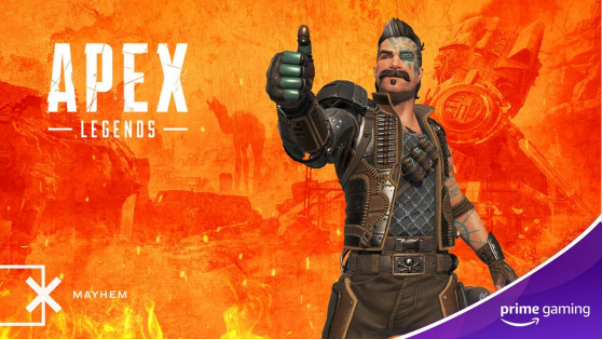 Fuse Freedom Fighter (Picture: EA)
This skin features a new colour palette, while also adding a series of symbols around his eye patch and new tattoos on his left arm with currently unknown meaning.
Additionally, Fuse's robotic arm will be silver and will have a new badge that matches the aforementioned tribal symbols, rather than the metallic design of his default look.
How to get free Fuse Freedom Fighter skin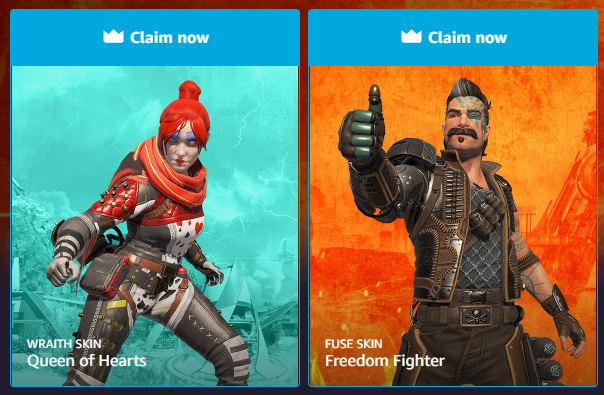 February and March Apex Legends Prime Gaming loot(Picture: EA)
To unlock these exclusive skins, you'll need Prime Gaming membership which is free for a month, so you can get these skins free!
You will also need to make sure that your Amazon account and EA accounts are connected.
Here is step by step what will you need to do:
Go to Prime Gaming and click on "Try Free".
Link your EA and Amazon accounts here. 
Console users - be sure to link your Xbox, Playstation 4, and Nintendo Switch accounts there too.
When all is done, click the blue Claim button on the Star Wars Squadrons offer page and enjoy your exclusive Helmets!
If you like the skin, make sure to grab it before 15th March, because you won't be able to obtain it by any other means.
If you continue your membership, you will receive exclusive Apex Legends skins each new month.
To learn more about Fuse and all that his arrival has brought, you can learn about it in our Season 8 features guide.