special item begins as a white piece of body armour but quickly upgrades in defence level as a player inflicts damage on their opponents. Eventually, this leads to Apex competitors to holding the ultimate red Evo Shield, which is even more protective than a Gold drop.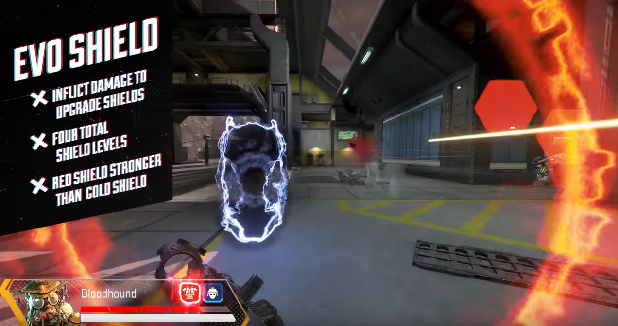 (Picture: PrimaGames)
Although Evo Shields have always been a limited-time item in select game modes, a recent tease on Reddit from Respawn developer Daniel Klein might hint at a more permanent addition to the game coming soon.

(Picture: Reddit)
After a fan mentioned that the Evo Shield should be mandatory in the base game modes, labelling it as the "best addition to the game so far", Daniel Klein personally praised his comment.
Later in the same thread, the developer indicates that Respawn has thought about the logistics of sending Evo Armour into the base game. He points out that using Evo Armour has its disadvantages when a player isn't able to find another squad early on in the game.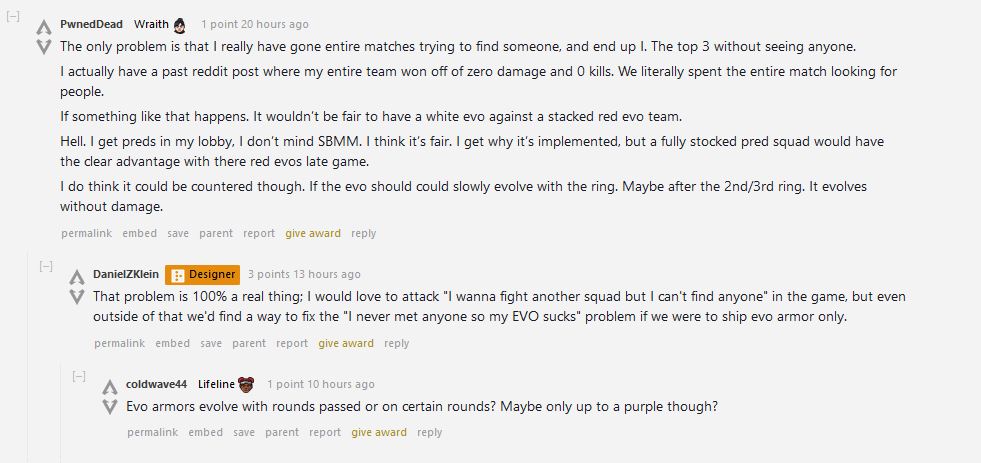 (Picture: Reddit)
Handing players armour right from the get-go will also affect the "opening scramble" that Apex Legends players are accustomed to when everyone is racing to find gear at the start of a match. As a development team, Respawn is looking at a way to maintain that, promises Klein.
Should Evo Armour become part of a player's starting equipment, it's sure to shake up the game in a way that might be perfect for Season 6. But if Respawn is planning on making the change, they're yet to give an official announcement on the subject.
Apex Legends Season 6 is set to launch around 17th August.