The arrival of Apex Legends' Steam client has finally been announced. After a generic 'Fall 2020' date was given back at EA Play, we now have a concrete release date. Coincidentally, that date is the Season 7 launch window, being 4th November. 
For console players, this doesn't really mean anything unless you're planning on moving to PC in the future. However, if you're already on PC, then there are some things in the press release you'll want to know. 
Keep reading to find out everything about Apex Legends on Steam. 
Apex Legends coming to Steam with Season 7 
Today we'd like to share a quick update on Steam and Switch launches: https://t.co/TEqQfFF0GEpic.twitter.com/aMWZ7xdZaV

— Apex Legends (@PlayApex) October 23, 2020
First and foremost, Valve stated that the transition for Origin players will be 100% seamless. If you choose to move from Origin to Steam, then all of your progression will stay on your designated account. Of course, if you choose to make a new account, you'll have to start all over. 
Although, if you want to switch back and forth between the two applications, you can do that as well. Both platforms will keep your level, items, and progression intact. 
Speaking of items, if you do in fact choose to move to Steam, you'll receive some exclusive cosmetics in celebration of the switch. The items are Gun Charms and are inspired by Valve-related games.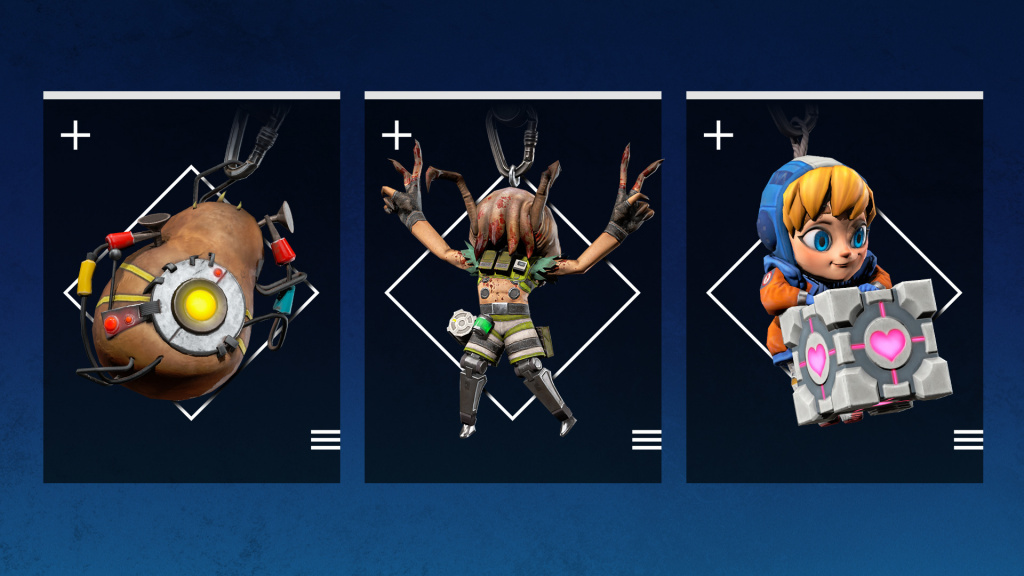 (Picture: Valve)
The Gun Charms take inspiration from Half-Life and Portal, two of Valve's most-popular gaming titles. 
As previously stated, Apex Legends will become available to download for free on Steam when Season 7 arrives. If you want to make sure you remember this date, simply go to Steam and add Apex Legends to your wishlist. You can also browse some Apex Legends-themed cosmetics in the new Steam points shop.