As a F2P game, Call of Duty: Warzone's main income comes from the seasonal battle passes and various other in-game purchasable items and bundles.
Amongst those purchasable things, players can find various packs, which consists of several cosmetic items player can equip and show off during their matches.
Those are usually character and weapon skins, but also all kinds of smaller cosmetic items, for example, watches or emblems.
And given that the game itself draws inspiration from real-life events and organisations, many of these items are somewhat inspired by real-life as well, which is in most cases fine, but sometimes it crosses the red line.
Over the weekend, Warzone player and Reddit user HanigerEatMyAssPls has spotted an insignia used by a neo-Nazi division of the Ukraine army on one of the items.
The item in question is an emblem from Warzone's Chimera pack, and when compared, the resemblance is obvious, both in symbol and the colours used (they are just inverted).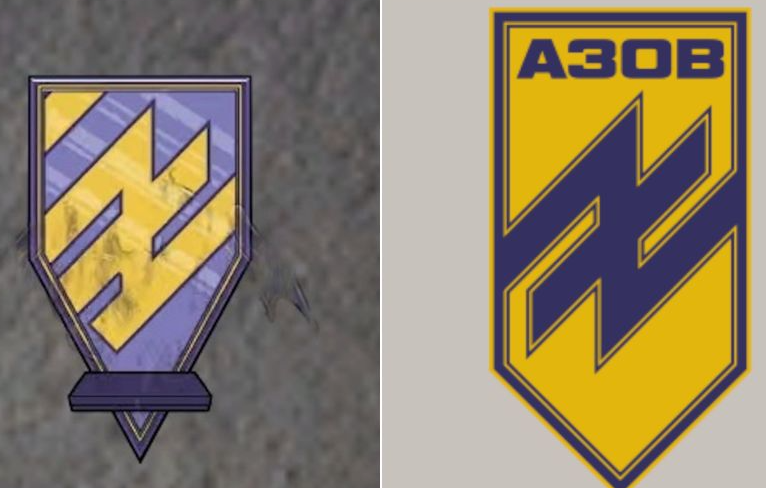 The Chimera emblem in Warzone (left) and the Azov Battalion logo (right) (Picture: Activision/Azov Battalion) 
The controversial Ukrainian division is called Azov Battalion, and it is an official part of the National Guard of Ukraine since 2014, when it was formed, following the start of the 2014 Ukrainian crisis. Azov Regiment is notorious for its neo-Nazi ideology, and numerous allegations of torture and war crimes during the war in Donbas.
The symbol, which represents the modern version of an ancient runic symbol the Wolfsangel, has been adopted by a number of neo-Nazi organisations and was used by the Nazi party during World War 2. The most famous German division which was using this symbol was the notorious 2nd SS Panzer Division "Das Reich", one of the divisions of the Waffen-SS.
In Warzone, Chimera is a fictional private military company founded by a Russian weapon trader Nikolai. During the Modern Warfare campaign, Chimera will help the main character to bring down a terrorist organisation.
The similarity between Chimera's insignia and the one used by Azov Battalion is obvious, and there's almost no question that the artist used the logo as an inspiration, but the question remains if they were aware of what it represents or not.
Last year, Infinity Ward removed the controversial "OK" emote from Warzone, which has been linked with far-right movements, so something similar might happen with the Chimera emblem, now when this issue has been brought to the spotlight.