The DMR had been the undisputed no.1 sniper since the integration of Black Ops Cold War into Warzone and the start of Season 1.
Things are different now though, with nerfs hitting the all-powerful Mac-10 and the DMR, and while the Mac is still viable, if you run a sniper you are likely to be taking another look at the ever-reliable Kar98.


(Picture: Activision Blizzard)
At least that's what the ol' King of Warzone himself, Nick "NICKMERCS" Kolcheff has been doing recently, and after some testing and tweaking NICKMERCS has settled on a Kar98 loadout he claims makes the gun like an "aimbot", probably not the best choice of words considering the debacle during the recent Twitch Rivals Warzone tournament but we get what he means.
NICKMERCS' best Kar98 loadout for Warzone Season 1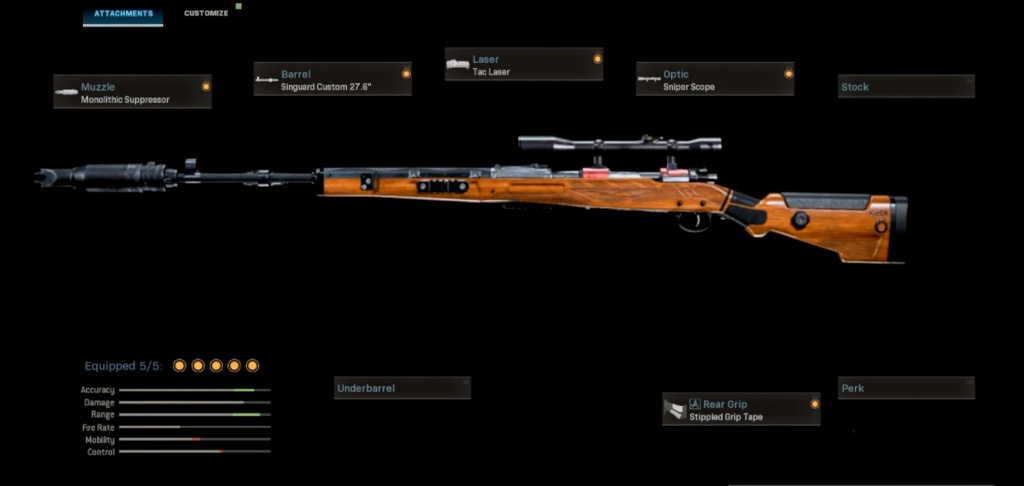 (Picture: NICKMERCS)
Muzzle: Monolithic Suppressor
Barrel: Singuard Custom 27.6″ Barrel
Laser: Tac Laser
Optic: Sniper Scope
Rear Grip: Stippled Grip Tape
This loadout is all about accentuating the Kar98's best features, its accuracy and range.
To that end, the Stippled Grip Tape and Singuard Custom 27.6" Barrel help improve both of these metrics at little penalty.
The Tac Laser and Sniper Scope, of course, making hitting targets at range easier and that is what this weapon is all about.
The Monolithic Suppressor will keep keeps as quiet as possible, the key to making your way around Verdansk without attracting too much attention.
Obviously running the Kar98 is all about what weapon you pair it with, NICKMERCS' FFAR is a good option, but make sure you pick up something that melts.