Black Ops Cold War and Warzone Season 1 has arrived this December, and players are enjoying all kind of new content, including a brand new Warzone map.
Rebirth Island has been released for Warzone, offering a different experience then what players have been used to with Verdansk.
The map is significantly smaller and with a lower player count than Verdansk, with a focus on close-quarters combat and non-stop action.
And while it is definitely a fresh way to play the game, some fans are hoping to see another more "traditional" battle royale experience with the next Warzone update.
And that's exactly what we could get with the new Warzone map, allegedly located in the Ural Mountains.
Here's everything we know about the new Warzone map.
Warzone new map Ural Mountains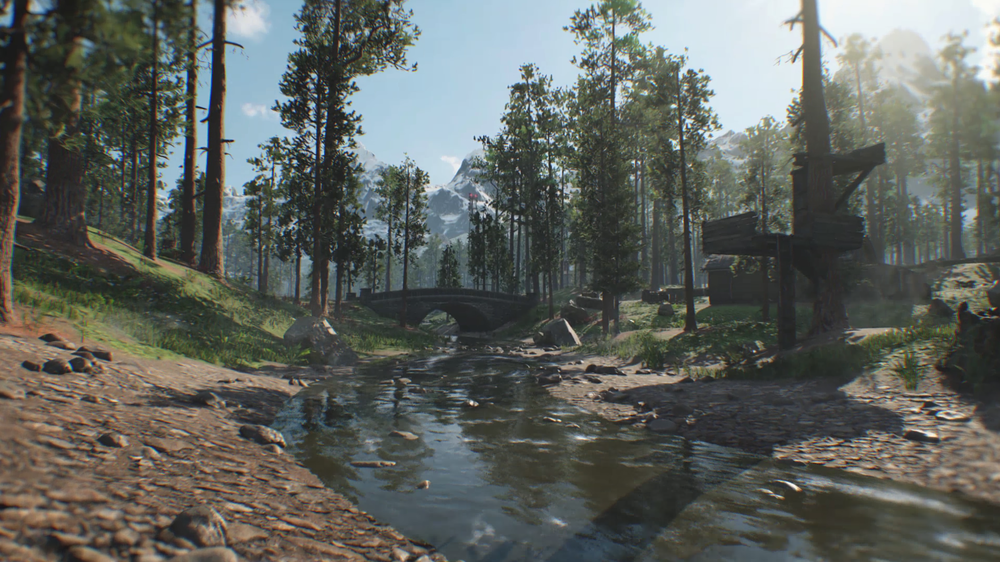 Nature with trees and hills are dominating Ruka, potential new Warzone map(Picture: Activision)
According to the prominent Call of Duty leaker TheGamingRevolution, Warzone will get a new map sometime early next year.
The new map will be located in the Ural Mountains.
In Black Ops Cold there's already a map located in the Ural Mountains, known as Ruka. 
When it comes to Black Ops Cold War, the Ruka map is exclusively designed for the new Fireteam mode and takes place in Spetsnaz GRU training grounds within a forest in the Ural Mountains.
All leaks are suggesting that this map will become the 3rd Warzone map, basically with very little changes from its Fireteam version. Ruka even has the code name "wz_forest" in the game's files, which speaks for its self.
Fireteam mode is designed with a lot of mechanics borrowed from Warzone, like parachuting, looting, and armour plates, and games in this mode feature 40 players divided into 10 teams of 4 players, a drastic change from standard 6v6 multiplayer maps in Black Ops Cold War.

Both Warzone and Fireteam use parachuting (Picture: Activision)
With all these similarities, the transition to Warzone would be quite easy.
We can expect to see plenty of medium to long-range combat opportunities, dense forest terrain on hillsides, and, of course, cabins and wood industry plants.
Warzone Ural Mountains release date: When will Warzone get a new map?
According to leaks, the new map is expected to be released in March 2021, to celebrate the 1-year anniversary of Warzone.
The new map will probably be a part of a much bigger update slated for the game's first anniversary, but for now, we don't know too many details about it.
What we do know is that in the meantime we can expect to see more small and big updates for Verdansk, like the massive new bunker discovered after the Season 1 launch.