Call of Duty: Mobile Season 13 is just around the corner and the preparations have already begun.
To make sure that everything is ready for the start of the season, developers TiMi Studios and Tencent Games announced public test build for players to test new features for a few days before they are ready to be released.
"This test is intended to help stabilize the upcoming release by identifying and eradicating bugs in advance," the developer explains. "We do also have our QA teams dedicated to finding these issues, but there is no equivalent to having tens of thousands of players jump in and start interacting with new features, changes, UI, or content."
This public test build will run for about 4 days and the build is already available for players interested in participating.
COD: Mobile December 12 Public test build schedule
COD: Mobile Public Test Build is available now and it will run until 16th December(PT).
While developers didn't specify the number of players that will be able to participate in this public test build, they state that it will be available to at least 20,000 players.
"As per usual in case this is first-come first-serve in relation to the player limit and how long it will be downloadable," developer explains.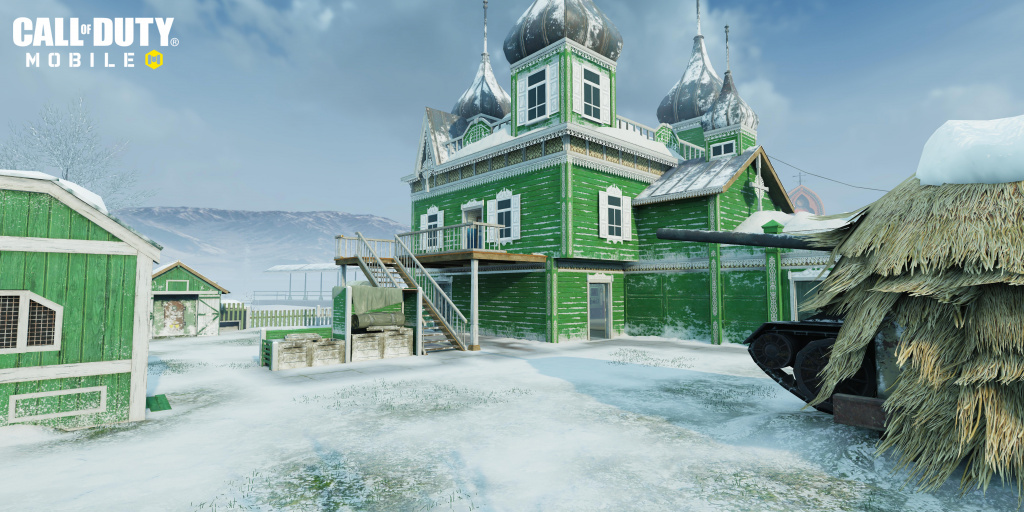 Nuketown Russia (Picture: Activision)
COD: Mobile December 12 Public test build download link and size
The 12th December Public test build is available for download via APK here: https://bit.ly/2IOSBUQ 
The build is only available for Android devices and the download size is 2 gigabytes.
COD: Mobile December 12 Public test build patch notes
The build features various changes, fixes, optimizations, and improvements, and a lot of new content from the upcoming Season 13 release, including new maps, weapons, modes, and more.
Here are some of the new features available for testing with this build:
New Operator Skill: Gravity Vortex Gun

New Scorestreak: EMP Systems

New Tactical Equipment: Gas Grenade

New Weapon: Peacekeeper MK2 (AR)

New Weapon: QXR (SMG)

New Perk: Desperado

New Mode: Grind

New Mode: 3v3 Gun Fight

New Mode: Battle Royale Blitz

New Mode: Hardcore Hardpoint

New Mode: Hardcore Headquarters

New Map: Nuketown Russia

New Map: Raid Holiday

New Map: Rebirth

New Vehicle: Snowboard
COD: Mobile Season 13 is expected to release on 22nd December 2020.