Call of Duty: Mobile Season 1 2022, entitled "Heist" is filled to the brim with content. The first season of 2022 features new maps, several new modes, weapon balance changes, Clan Wars updates, new weapons, and a shiny new battle pass. Speaking of the battle pass, Activision has unleashed the first-ever COD Mobile battle pass subscription service, and they are calling it "Ground Forces".
Here's what we know so far about the COD Mobile Season 1 2022 battle pass subscription service, including the price, how you can get one, and the content.
COD Mobile BP subscription: How to get & price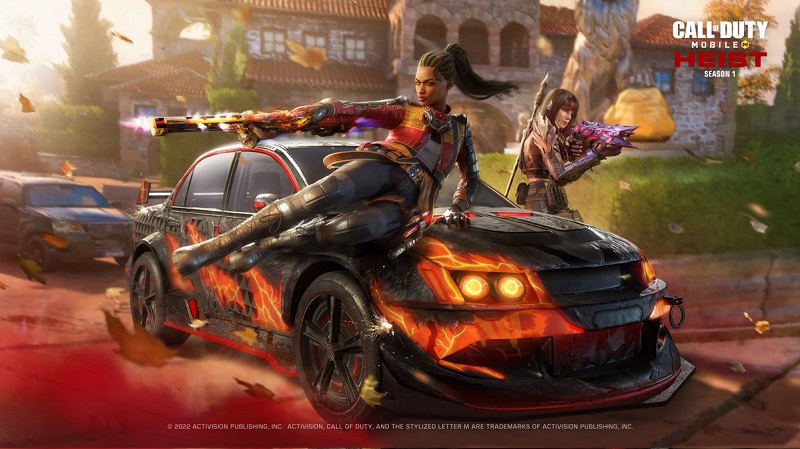 To get the COD Mobile battle pass subscription, you simply need to head into the game following the Season 1 2022 update and purchase it with CP.
However, there is a catch. Activision has only released this subscription-based battle pass feature in "select regions" and didn't provide additional details in the announcement.
Activision states: "In addition to the above, this season we have a new type of Battle Pass going out in select regions only."
In terms of the COD Mobile battle pass subscription price, well, it will cost you more than the standard battle pass bundle (520 CP). At the time of writing, the Ground Forces subscription service is not live in our region. We will update this article once the official price details become available. 
Activision explains: "The subscription is slightly more expensive than a normal Battle Pass and with all of those added benefits. It is brand-new in every way, so we'll be testing it out in limited regions right now, making adjustments, and then in future seasons rolling it out to more and more regions until eventually, it is available for all players."
COD Mobile Ground Forces subscription content & boosts
The Ground Forces subscription in COD Mobile obviously includes the current battle pass. However, it also features some additional pieces of content, as well as a few boosts.
Check out the list of COD Mobile Ground Forces battle pass subscription exclusive content below.
Manta Ray - Urban Explorer
HBRa3 - Systematic Beat
Subscribers will also receive the following boosts:
10% additional player XP earn rate.
10% additional weapon XP earn rate.
50% off an X10 Crate Pull (3 times per month)
So there you have it, what we know so far about the COD Mobile Season 1 2022 battle pass subscription service. We will endeavour to update our readers once more information becomes available. 
Don't forget to check out our dedicated COD Mobile section, featuring all the news, guides, weapon tier lists, loadouts and more.
Featured image courtesy of Activision.