The DH-R is still an absolute powerhouse in Call of Duty: Mobile Season 3, especially when combined with the ultimate gunsmith class setup. Although it is no longer regarded as the "best of the best" compared to other guns in its class, the DH-R is still a fantastic option in any mode that allows for complete control of specific ranges.
Long-range and short-range encounters have their own top-tier options in the assault rifle category, but the DH-R dominates the mid-range to long-range. Notably, other guns can compete against it, but one wrong move and the player using the Scar counterpart will win the fight. Here's the best DH-R gunsmith class setup for COD Mobile Season 3 to make the gun even scarier.
Best DH-R gunsmith loadout in COD Mobile Season 3
This DH-R loadout focuses on mid-range battles, where accuracy and timing can have more effect than normal run-and-gun playstyles within COD Mobile. Mid-range fights can be commonplace if the proper positioning is utilised, but recoil and bullet spread will need to be negated for the setup to work.
Barrel: OWC Ranger
Laser: OWC Laser - Tactical
Underbarrel: Strike Foregrip
Rear Grip: Granulated Grip Tape
Ammunition: 25 Round OTM Mag
Perhaps the most critical aspect of this DH-R loadout is ammunition. Many assault rifles will have a larger calibre option, and these typically advance them to higher tiers in the meta. So, having the 25 Round OTM Mag is why this Scar counterpart gets high praise. The damage and capacity it provides are simply fantastic.
Another major piece of this puzzle is the bullet spread stats on the attachments. Four of the attachments on this build will decrease the bullet spread of the rifle in some form. Combined, they offer nearly a 30% decrease in bullet spread, making each shot far more accurate.
Recoil isn't much of an issue because of the relatively low fire rate. Both the OWC Ranger Barrel and the Strike Foregrip should be more than enough to deal with the kick.
How to buff ADS speed on the DH-R in COD Mobile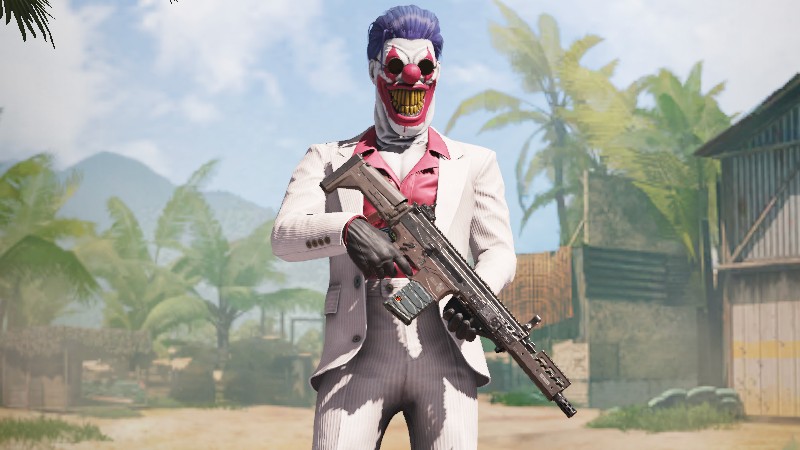 The biggest issue on this loadout is the lack of ADS speed compared to other rifle options. Nearly everything will detract from the ADS or mobility in some manner. Followingly, it's best to pick up the OWC Laser Tactical, which will increase ADS speed without any real negatives.
Using the Strike Foregrip over other grips will also prevent further decreases in aiming speed at the cost of recoil control. But if you remain positioned with the DH-R and maintain that middle ground, enemies will melt like butter in COD Mobile Season 3.
If you found this guide useful, then check out our dedicated COD Mobile section, featuring all the news, guides, weapon tier lists, loadouts and more. 
Featured image courtesy of Activision.