In a bid to bring balance to assault rifles, the HVK-30 has been buffed in COD Mobile Season 3. Any time mid-tier weapons receive a new buff, the loadouts associated with them can be analyzed once again.
In general, the HVK-30 is categorized as a mid to long-range assault rifle. This limits the mobility that the weapon has, and in the past, the rifle was still ineffective at range. Season 3 changes range frames and some of the higher calibre rounds used on the HVK. Going forward, the weapon can have much more effective loadouts.
The best HVK-30 loadout in COD Mobile Season 3
What separates the HVK-30 from other weapons in COD Mobile Season 3 is the accuracy and the damage of each shot in tandem. With the new buffs, large calibre ammo is even more effective, and the weapon can take control at longer ranges.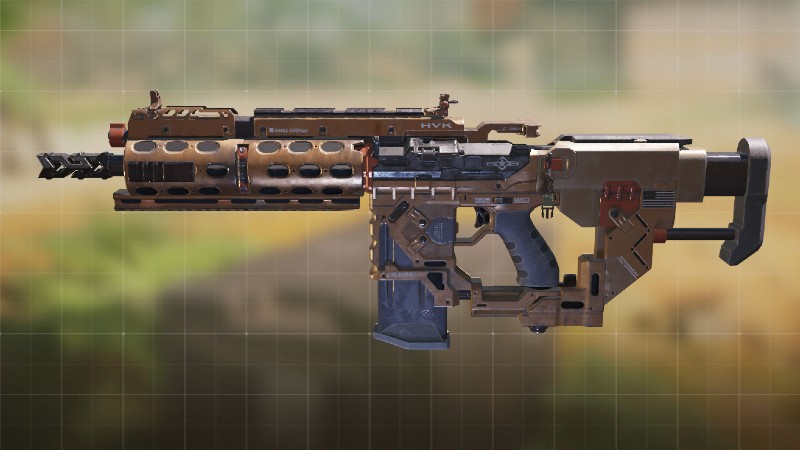 Barrel: OWC Marksman
Underbarrel: Strike Foregrip
Ammunition: Large Caliber Ammo
Rear Grip: Granulated Grip Tape
Laser: OWC Laser - Tactical
The most important part of this loadout is the ammunition that players have equipped on their HVK. Anything other than the Large Caliber Ammo will make the rifle obsolete in comparison to other options. With a larger calibre, players will receive higher damage, better body part damage multipliers, and a faster reload.
These stats will come at the cost of some recoil control and a lower magazine capacity by 6 shots. However, some of the other attachments will work to balance out the negatives of the higher calibre ammo.
Two attachments that will help with the balance are the OWC Marksman barrel and the Strike Foregrip. Both of these will assist in the vertical recoil that the weapon has, along with a decrease in bullet spread for more accuracy.
The laser and the Granulated Grip Tape will also decrease the bullet spread with a small bonus to the ADS speed.
HVK-30 buffs - COD Mobile Season 3
One of the first aspects of the HVK that was adjusted is the Range Damage Frame. Along with range adjustment, the weapon will also get chest and upper arm damage multipliers for better TTK within fights.
Range and damage were also adjusted on the Large Caliber bullets as well. That aspect of the buffs is just another reason to use the larger calibre ammo rather than the base ammunition. In Season 3 of COD Mobile, the HVK could very well be a top-tier rifle with the new changes and a refined loadout.
Featured image courtesy of Activision.