Everyone loves some free stuff, right? Well, if you are a COD: Mobile player looking for some new swag, you can grab an Animated Backpack called "Party Area", an SMRS weapon skin called Dark Light, and a weapon XP boost for free right now. All you need to do is use a specific COD: Mobile redeem code, and these free gifts will be yours to keep.
Free COD: Mobile redeem code: How to get Animated Backpack
Your prize for using the free COD: Mobile redeem code is a glorious Animated Backpack of Epic quality. It is something most COD: Mobile players should definitely want.
Let's not beat around the bush any further. The COD Mobile redeem code to get the free emote is: BGMTZBZ4BV 
(Picture: DannyIntel)
This free Animated Backpack redeem code also gives you a weapon XP boost, as well as a Rare skin for the SMRS weapon called Dark Light. 
For those who've never redeemed a COD Mobile code, follow the simple steps below.
Head on over to the COD Mobile Redemption page.
Enter your Call of Duty Mobile UID.
Enter the redeem code: BGMTZBZ4BV 
Confirm that you are not a robot by entering the verification code.
Log into the game to claim your free emote.
For those who don't know what a UID is, check out the image from Activision below showing you exactly where to find your UID.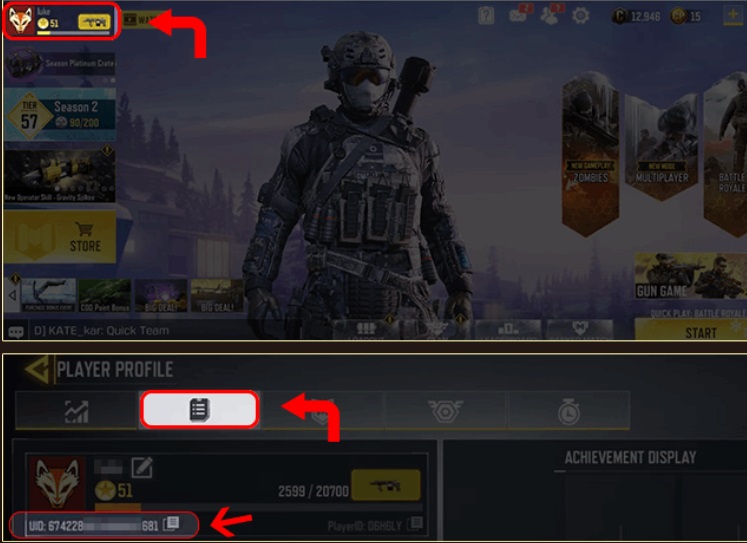 (Picture: Activision)
At the time of writing, it is unclear how long this COD Mobile redeem code will remain active, so you should use it as soon as possible.
Please note: This redeem code might not work for all regions.
DannyIntel has also provided a video guide to redeeming the free COD: Mobile Animated Backpack and weapon skin in the video below.