Season 12 will see two new weapons added to Call of Duty: Mobile, later in the season we will be getting the .50 GS a deagle-like pistol that promises to take heads clean off.
But before that we have a true meta shaker in the AGR 556, this SMG/AR hybrid boasts all the mobility of a submachine-gun but with its use of 5.56 calibre ammunition, usually seen in assault rifles, giving it a range that few other smaller guns can match.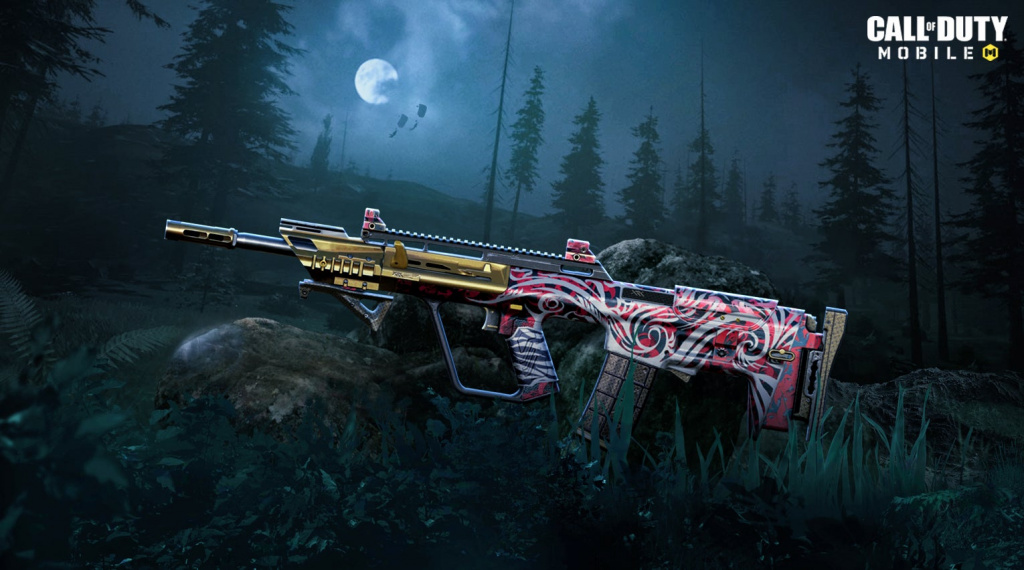 (Picture: TiMi Studios)
The off-the-shelf AGR 566, which you will unlock at Tier 21 on the Season 12 Battle Pass, has low recoil and good range, with its only real downside being its DPS which feels a step down from a fully-fledged assault rifle. Knowing this we have kitted out a loadout for the AGR 556 which we feel will iron out this gun's weaknesses.
The best AGR 556 loadout in COD: Mobile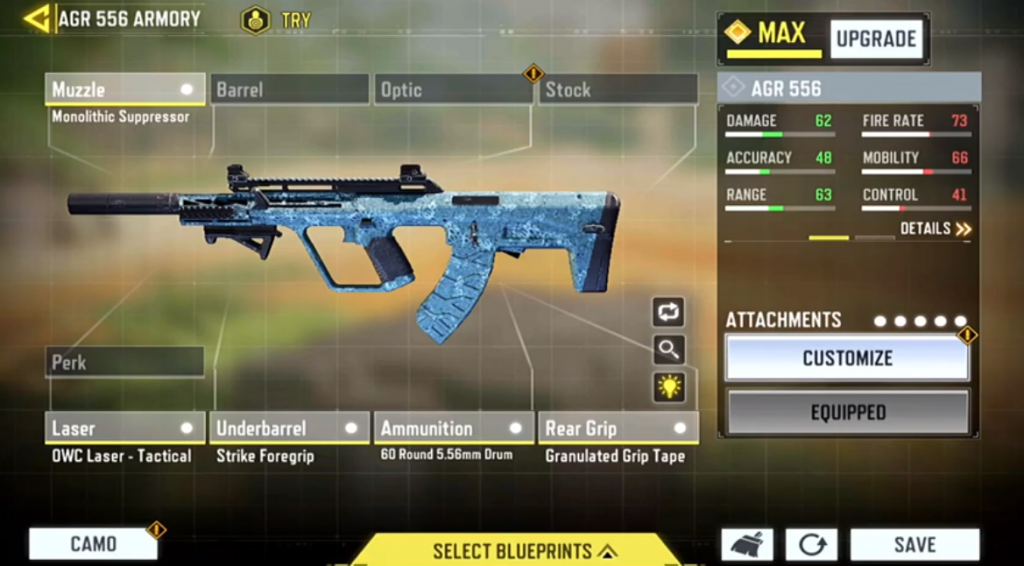 (Picture: ItzDru)
Muzzle: Monolithic Suppressor
Laser: OWC Laser - Tactical
Underbarrel: Strike Foregrip
Ammunition: 60 Round 5.56mm Drum
Rear Grip: Granulated Grip Tape
This loadout is all about increasing the guns damage output and range, at the cost of some mobility and control and a little fire-rate.
This makes the AGR 556 more well-rounded key to this is the 60 Round 5.56 Drum magazine that increases the damage output with the Monolithic Supreesor, Stike Foregrip and Laser all improving the range and accuracy.
We opted not to put a sight/scope on this because while the AGR 556's ironsights aren't exactly convential they do provide a clear line of fire.