The HVK-30 has been a favoured gun in Call of Duty since its first appearance in COD: Black Ops 3, standing out for its versatility and high damage output.
It was added to COD: Mobile as part of the Steel Legion update in Season 5, and if you are jumping into the game now you will be to reach level 14 on your account.
Here are the best loadout and attachments for the HVK-30.
The best HVK-30 loadout in COD: Mobile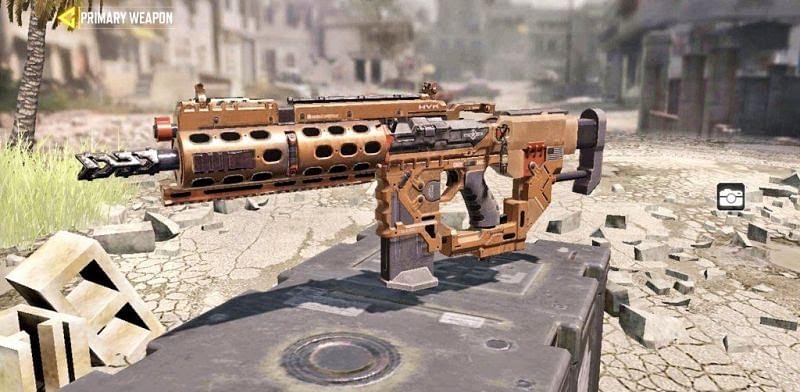 (Picture: TiMi Studios)
Buzzle: OWC Marksman
Stock: MIP Strike Stock
Laser: OWC Laser - Tactical
Underbarrel: Tactical Foregrip A
Ammunition: Fast Reload
With the OWC Marksman you will have one of the best barrels in your hands, this together with the Tactical Foregrip A will give you increased accuracy and control, at the cost of some mobility and speed.
With the MIP Strike Stock equipped you will increase the stability and accuracy of the HVK-30, but again you will have less speed of movement, which is helped somewhat by the OWC tactical laser which increases ADS speed and accuracy.