Call of Duty: Mobile is one of the most popular mobile games globally featured a bunch of different battle royale and multiplayer maps and modes. The goal of all the matches you play in COD Mobile is to kill the enemies and be the last one standing. 
A good aim is clearly important if you want to defeat the opponents, and players can use 1-tap ADS to improve it. However, opening the ADS and then shooting takes a little more time due to the animation, and it can cost you a match.
In that case, you can use hip fire to get an advantage and now you might be curious about what it is. Well, here's your answer.
What is hip fire, and how to do it?
Hip fire means shooting without opening the ADS and is quite useful in close combats where you can aim easily. However, if you are engaged in long-range combat, hip fire is not a good option as it will increase the inaccuracy because of the bullet spread. 
In COD Mobile, players will have to go to the Settings section, and in the Controls tab, players need to select Advanced Mode layout and enable the Hip Fire.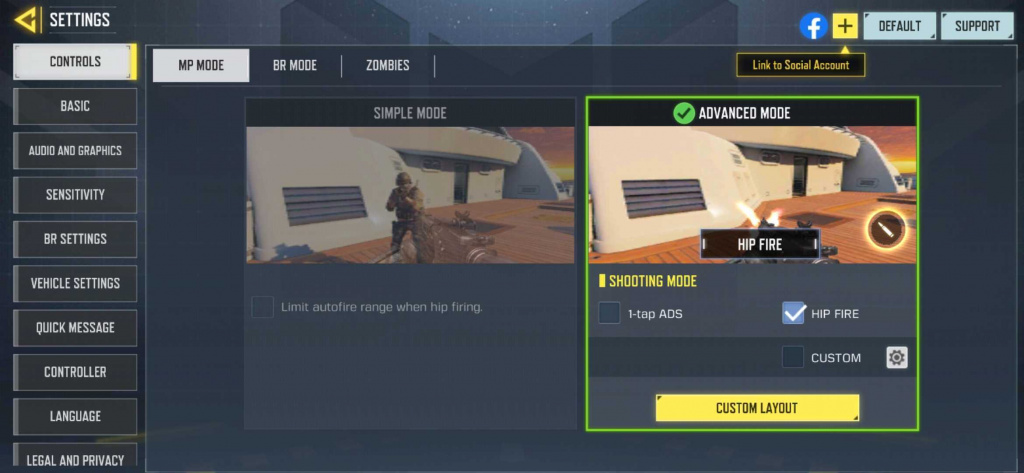 Players can also choose specific options for different guns by tapping on the Custom option to avoid the trouble of changing back and forth while in the game.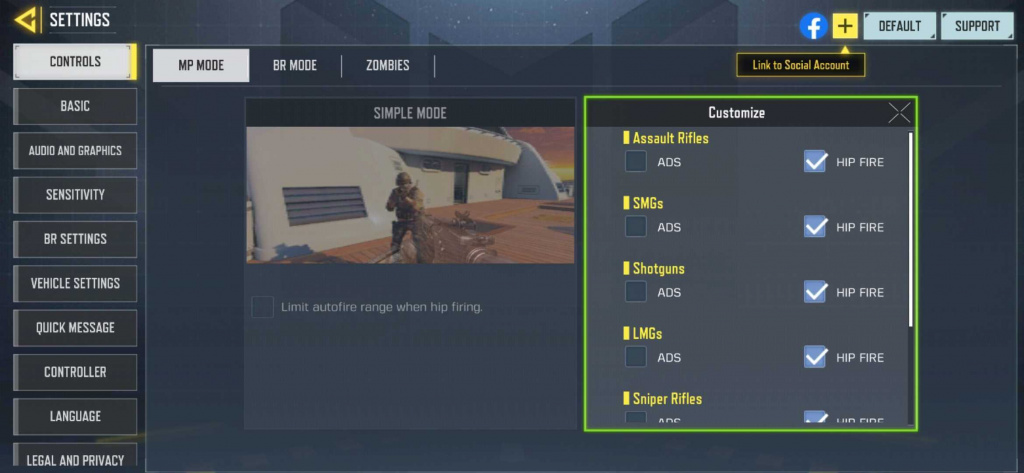 It is recommended that you use Hip Fire with weapons like assault rifles, shotguns instead of long-range weapons like snipers to get positive results.
Don't forget to check out our dedicated COD Mobile section, featuring all the news, guides, weapon tier lists, loadouts and more.