CD Projekt RED released an update in regards to the future patches and content planned for Cyberpunk 2077.
The update, released on 13th December, was accompanied by a video named "Our Commitment to Quality" with CD Projekt's CEO and co-founder Marcin Iwinski in the main role.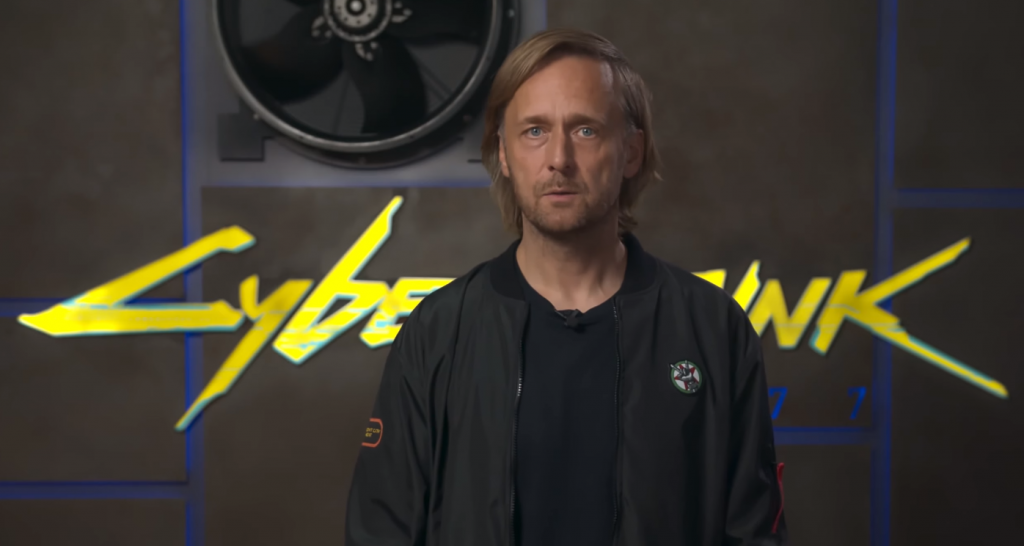 Marcin Iwinski (Picture: CD Projekt RED)
In the video, Iwinski acknowledged that the studio "underestimated the task" of bringing Cyberpunk 2077 to previous-gen consoles and tried to explain where did things go wrong in the weeks prior to launch, while assuring fans that they didn't have any bad intentions and that they will work hard to regain the trust they have lost.
According to him, the in-game streaming system, which feeds the engine with what players see on screen, was the main issue when it comes to the development of a previous-gen version of the game because Cyberpunk 2077 is densely packed with "a multitude of custom objects, interacting systems and mechanics."
Iwinski claims that they did test the game on the old-gen consoles, but, according to him, their testing "did not show many of the issues" that players have experienced while playing the game.
CD Projekt RED stated they "saw significant improvements each and every day" and "believed" that the game will be ready with the final day zero update.
In regards to plans for Cyberpunk 2077 going forward, Iwinski said that the studio is fully committed to fixing the game and that their long-term plans are being unchanged.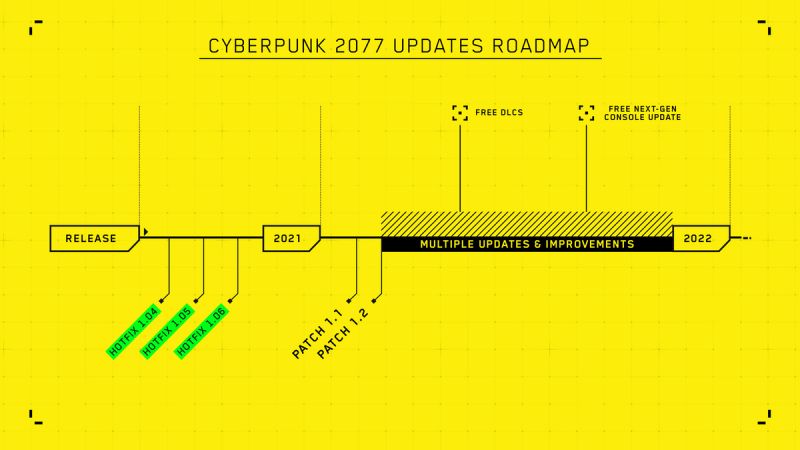 Cyberpunk 2077 updates roadmap (Picture: CD Projekt)
Their primary goal for January and February is to bring as many patches and fixes as possible, in order to remove all bugs, glitches, and crashes, for all versions of the game across all systems.
While they are working on fixing the game, they are also working with Sony on bringing Cyberpunk 2077 back to PlayStation Store.
Promised free DLCs are still coming, but they are pushed back, as well as planned the free next-gen consoles update, which is now scheduled for the second half of 2021.
Cyberpunk 2077 Patch 1.1 is expected to come in the second half of January, followed by Patch 1.2 in February.
For more information, you can visit the official Cyberpunk 2077 roadmap blog.