It's been a month since the release of Cyberpunk 2077, but with everything that has happened since the game's release, it seems like at least several months have passed since then.
From the game's disastrous launch with myriads of issues to Cyberpunk 2077 being completely removed from PlayStation Store, to say that the game had a rough start would be an understatement.
The game saw several smaller hotfix patches in the meantime, but the fans are still awaiting promised big patches expected to come in January and February (Patch #1 and Patch #2).
For the fans of Cyberpunk 2077 multiplayer, this, unfortunately, means that they will probably have to wait even longer for a PvP mode, which was already expected to come not before late 2021.

(Picture: CD Projekt)
Still, it seems that some details about the multiplayer were already here, hidden in the game's code.
As reported by DSOGaming, dataminers have discovered information directly from the game's executable file which shows some details about possible multiplayer modes.
According to what has been found in the game's executable file, that game will feature at least two multiplayer game modes.
The first one is named Heists (just like in GTA Online) and it seems to be similar to single-player missions, where a group of players will be accepting various jobs and cooperate to complete those missions.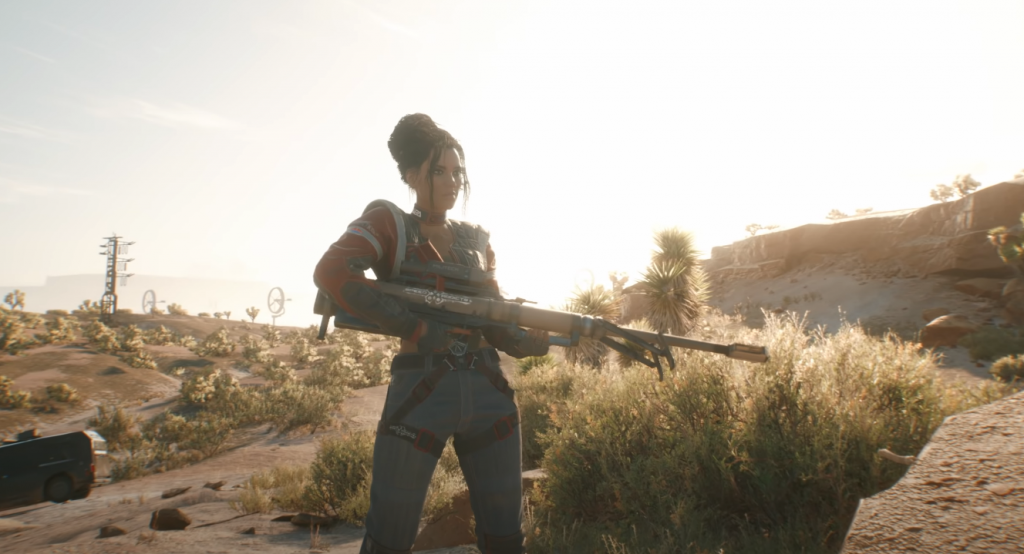 (Picture: CD Projekt)
The other discovered mode is a deathmatch mode, and it's a standard deathmatch that you can expect to see in other multiplayer games.
Other than these two modes, it dataminers reveal that the game's PvP connection might be based on P2P connections and that it won't have dedicated servers.
As explained by dataminers, "the game targets purely Peer 2 Peer connections with some host authority", but that might just be outdated information, because, obviously, the game's multiplayer as far from ready to be released.
Below, you can see everything extracted from the game's executable files and shared by dataminers via DSOGaming.
Cyberpunk 2077 Multiplayer Heists Functions
MP.Heist.DebugMessageNameChanged
MP.Heist.MessagePlayerReady
MP.Heist.SetPlayerCharacterClass (may imply multiplayer is focused on more strict character class selection system)MP_PlayerReady
++ %s joined the heist
— %s left the heist
Character.Cpo_Muppet_Solo
Character.Cpo_Muppet_Assassin
Character.Cpo_Muppet_Netrunner
Character.Cpo_Muppet_Techie
lobby
cpo_heist_started
Character.Cpo_Muppet_Default
Character.
Character.Cpo_Default_Player
Waiting for players
Waiting for additional players… %u
> Match starts in %u <
Respawn in %u seconds
> Match ends in %u <
GAME FINISHED

Waiting for players…
> Heist starts in %u <
Waiting for players to get ready…
Duplicate characters detected
Respawning player…
Waiting for other players to get ready…
PRESS D-Pad Down / 'X' WHEN READY
use the debug menu to switch your character
Player is dead
> Heist ends in %u <
VICTORY

players in the Gather Area
Waiting for other players…
Go to the gather area (Seems to imply that players spawn either in free-roam or away from location where Heist actually begins and need to group there to begin)
Possible scoreboard details:
PLAYER NAME | KILLS | DEATHS | STATUS | PING | ID
PLAYER NAME |
KILLS |
DEATHS |
STATUS |
PING |
PLAYER NAME
DEAD
ALIVE
P L A Y E R S
Cyberpunk 2077 Multiplayer Deathmatch Functions
++ %s joined the match
>> %s killed %s
You sent yourself directly to hell! Please don't come back
Wow! You killed yourself… Bravo.
Your bullet was stronger than your self-esteem
Your shot destroyed your own body and soul. Duh
You sent %s directly to hell!
Wow! You killed %s without compassion
Your bullet was stronger than %s's head
Your shot destroyed %s's body and soul
%s sent you directly to hell!
Wow! %s killed you without compassion
%s's bullet was stronger than your head
%s's shot destroyed your body and soul
AllowJoinInProgressDM